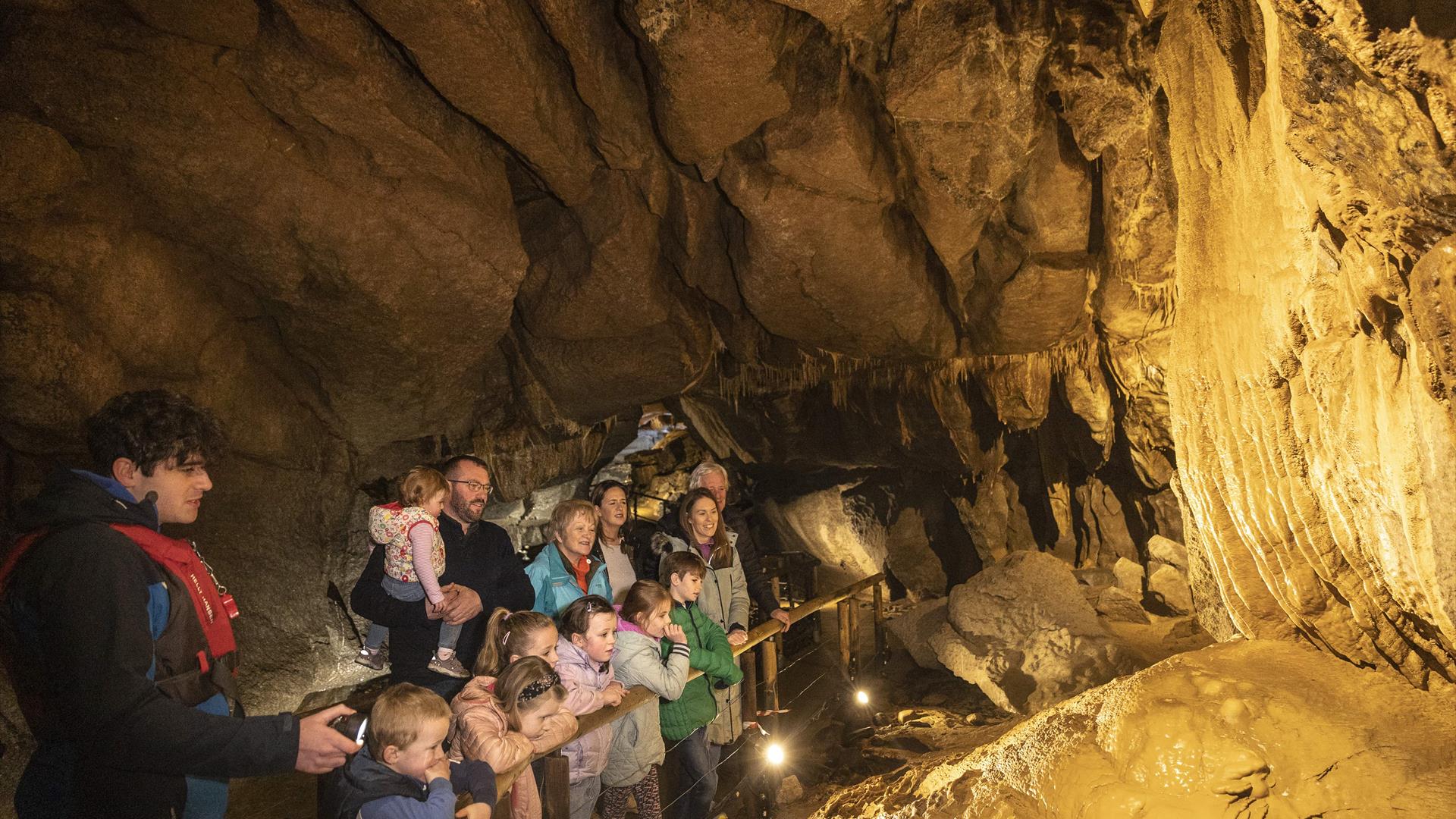 About
Why not combine a refreshing winter walk outdoors at one of our local sites such as Cuilcagh Mountain followed by a visit to the Marble Arch Caves. This year we are opening our doors for Guided Cave Tours on Thursday 28th, Friday 29th and Saturday 30th December. What better way to entertain family and friends than a trip to one of County Fermanagh's most spectacular attractions.
Explore this underworld labyrinth as you trace the journey of the Owenbrean River and discover its energy as the waters gurgle and splash venturing deeper into the black abyss. Enlighten your senses as you smell, hear and feel this active living cave around you! This exciting tour follows the Yorkshire Ramblers exploratory route of 1935 past hidden tunnels, still pools, delicate formations and stunning reflections.
Guided Cave Tour tickets can be purchased online through the booking system. We advise you to book your guided cave tour tickets in advance to avoid disappointment during peak periods when we could be fully booked.
The standard guided cave tour is the Owenbrean River -Walking Cave Tour. Underground water levels permitting on the day of your visit, your ticket will be automatically upgraded complementary to the Martel Tour. Your upgrade includes a short subterranean boat trip this tour is 75-minutes in duration.
For information on our local sites, including route details of one of Fermanagh's most iconic and picturesque places, Cuilcagh Mountain (aka the Stairway to Heaven), please visit the local attractions section of our website at www.marblearchcaves.co.uk. Here you find lots of useful information on parking, maps and more!