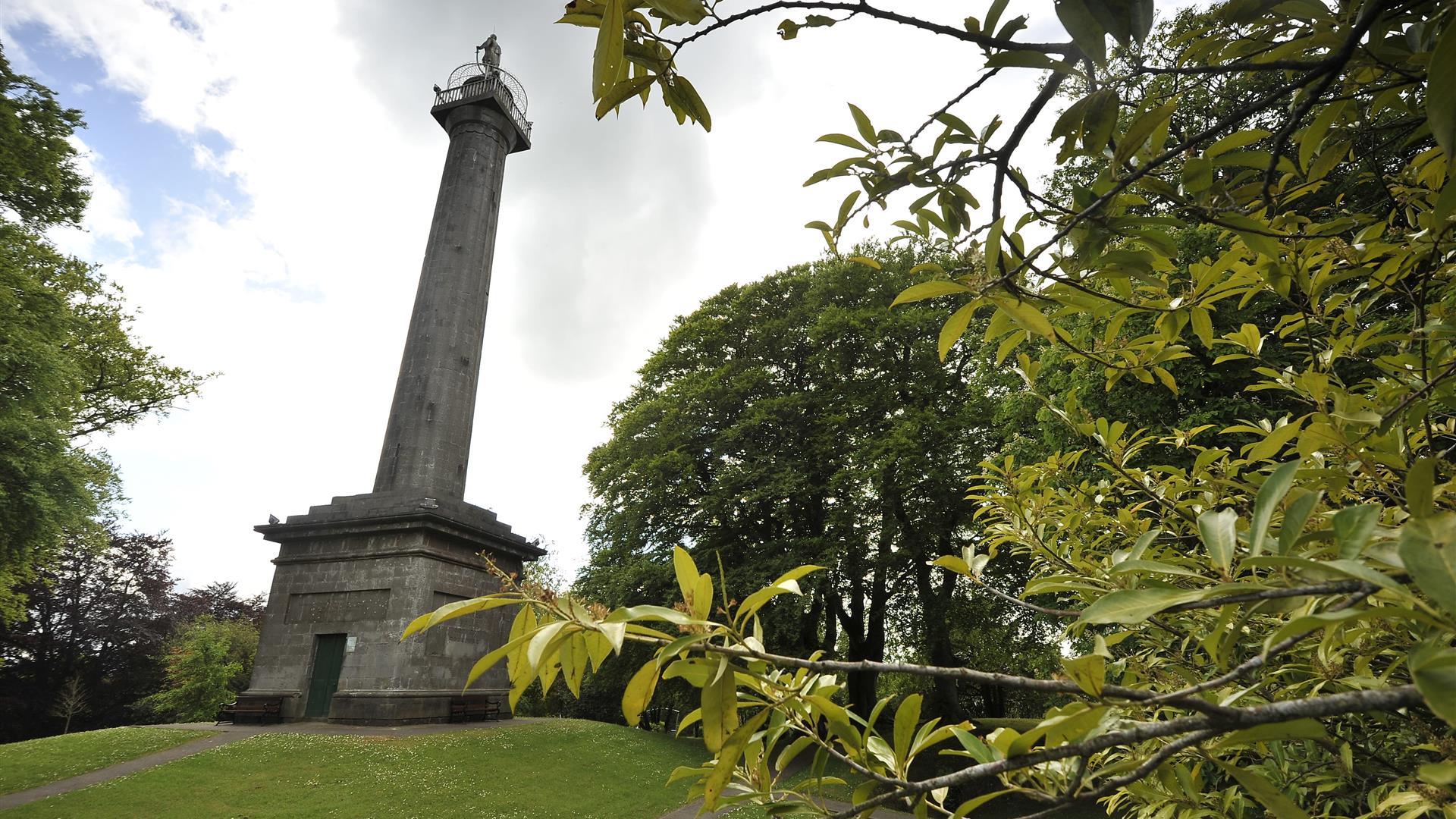 About
Forthill Park is a pleasantly wooded town park with walks, shrub gardens and children's play area in central Enniskillen.
Cole's Monument, which stands within Forthill Park in Enniskillen and is one of the most prominent landmarks in the town's skyline. Started in 1845, the monument took twelve years to complete. It is built in memory of Sir G Lowry Cole G.C.B. A series of 108 spiral steps lead to a viewing platform with magnificent views of Enniskillen and the surrounding area.
Cole's Monument is open for guided tours on Saturday & Sunday until 30 Sept 2023 Time: 14:00 - 16:30 Tours last around 20 minutes.
Price: £3 per persom Children 0-4 free. Pre-booking essential
Cole's Monument is one of two high quality memorials in Forthill Park. The other is Plunkett's Bandstand. The Victorian bandstand was erected in 1895 in recognition of the work of Thomas Plunkett who served for many years on the Enniskillen Board of Guardians and the Town Commissioners and was responsible for many improvements in Enniskillen including the redevelopment of the Forthill Pleasure Grounds.
Contact Fermanagh Visitor Centre for opening hours - +44(0)28 6632 5000 / fvic@fermanaghomagh.com