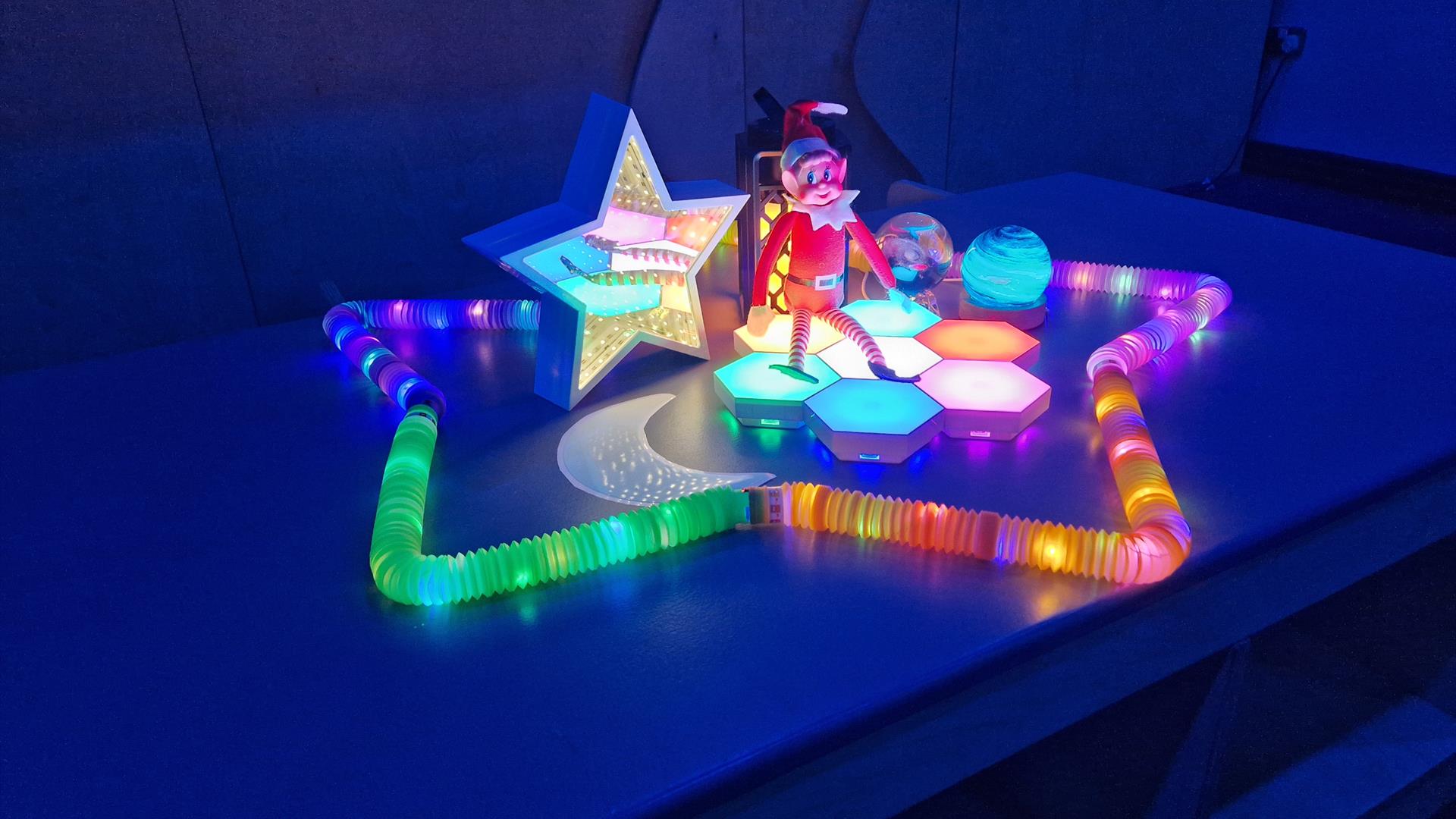 About
This Christmas we are absolutely delighted to offer a brand new addition to our Elf Escape Takeover event. Our little elves have completely taken over the visitor centre and even our audio-visual theatre. This room offers the perfect environment for more relaxed enjoyment of our Elf Escape Takeover which has been carefully designed to promote a sense of space, free from outside distractions. With gentle low-lit blue lighting and a variety of sensory stations for children to enjoy, we invite people with access and/or sensory needs to come and join the fun!
This activity offers access to a self-guided mini-trail within our sensory space for up to 8 people. This will give you plenty of time to enjoy the Elf celebrations in a quieter area and to take your time looking at and interacting with the Elf activities. Visitors are then free to explore the rest of the other Elf Escape Takeover tasks at their leisure.
Children can enjoy receiving an Elf Escape booklet and a **Bonus Activity** worksheet which will give them clues to the whereabouts of hidden elves. If you would like this in large print, or adapted in anyway, please let us know in advance.