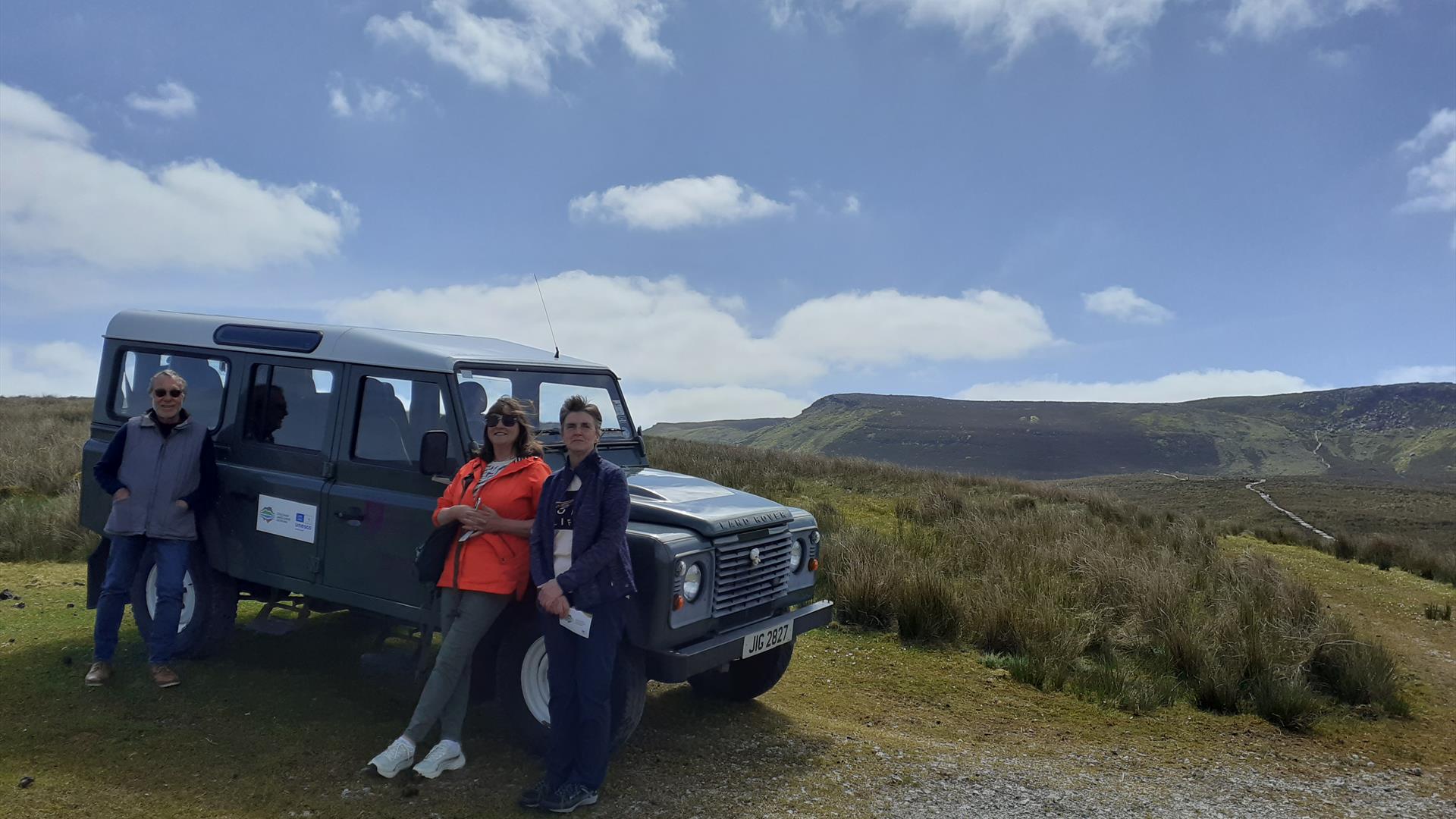 About
Join Geopark staff to celebrate Geodiversity Day as you are chauffeured through Cuilcagh Mountain Park in one of our geopark vehicles. We will be meeting at Killykeegan car park and trundling up the gravel track to the base of the boardwalk from the comfort of our hard working and care worn Geopark 4x4s.
Suitable for all (Children under 16 must be accompanied by an adult.)
If you need to cancel, please contact us 24 hours in advance of the event time.