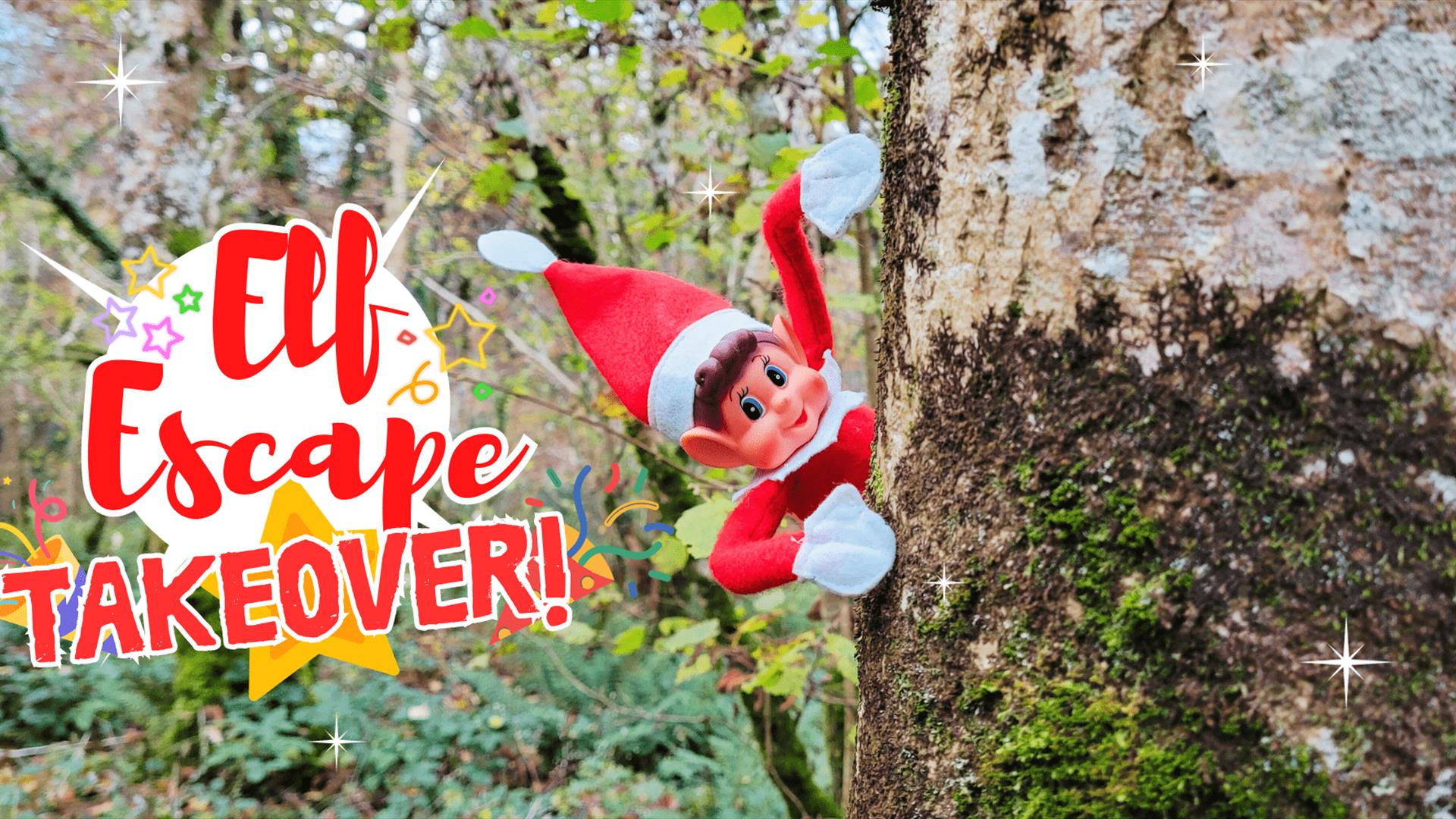 About
A Christmas Family Event not to be Missed!
Santa needs your help! A bunch of little elves have escaped from Santa's Grotto deep within the Marble Arch Caves. There have been reports of elf activity in the local woodland close to the caves and Santa has asked for your help to track them down, to count them and to decide which elves are being 'good' and which are being 'bad'. Come join the fun and adventure as Cladagh Glen is taken over by lots of little mischievous elves at play! This year they've even taken over our Visitor Centre!
An epic adventure invites you to explore a trail of elves who have gotten themselves in a world of funny scenarios and predicaments in the woodland. You'll never guess what they have been up to this year!
Keep your eyes peeled on your winter walk. Santa is depending on you to find all of his elves and to complete an Elf Report Card to decide which elves to put on the naughty list this year! A BRAND NEW bonus activity ✏️ awaits our eager adventures as we challenge families to count ALL the elves they find. Who knows how many could be hiding in plain sight.
Come dressed in your festive jumpers or Elf costumes, but do make sure to wrap up warm. This event offers activities both outside and inside.
What Is Included - This activity includes an Elf Escape Activity Booklet (1 per child) which contains an Elf Escape trail map, an Elf Report Card and a number of fun Christmas puzzles to complete. This year we've lost count of the elves and so there's a super fun 'Christmas Elf Count' for those with a keen eye!
Children can use their elf escape map to find the elves following a number of elf sightings and reports of elf activity. They will then judge whether the elves should go on Santa's naughty list by completing an elf report card which they can send to Santa himself through our special Santa Mailbox here at the Marble Arch Visitor Centre. As the elves have also taken over our visitor centre we invite children with access needs or limited mobility to join the fun within our Visitor Centre.
Booking Information - This event is specifically created for children 2yrs – 11yrs. However, we do not put any age restrictions on those who attend. We understand that family plans change so to help out this year visitors can purchase and enjoy an open ticket which can be used at any time during the date selected. To complete this activity takes around 60mins. All children must be accompanied by an adult. Bookings for this event are non-refundable or transferable.