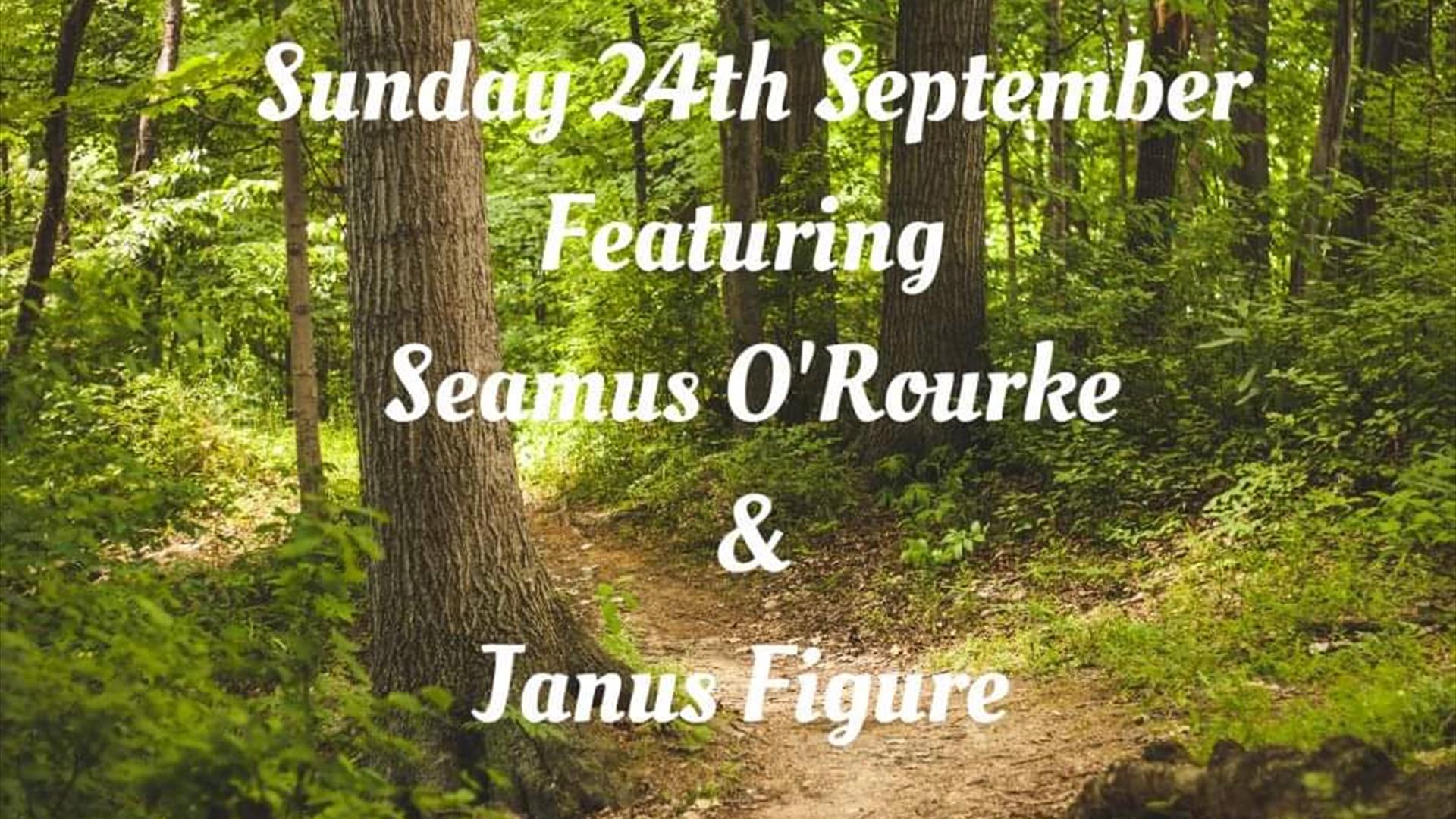 About
For the second year, Trad Under the Trees is back! This year we are bringing you the tradition of music and storytelling in one evening with Leitrim talent in the form of Seamus O'Rourke, with his character Mossy Flood followed by popular local talent and a highly entertaining music session with Janus Figure.
Seamus O'Rourke Presents Mossy Flood
Seamus O'Rourke's character, Mossy Flood has a knack of going the long way around a story. In so doing, he makes us laugh and examine ourselves in a way we haven't done before. He might be an unsociable odd-ball with a big thick head, but his wrestle with the every day is pure gold. He will always land on his feet or at least somewhere near his feet… because he is Mossy Flood… and he's from Longford.
After a couple of appearances on social media a few years back, Mossy Flood is probably Seamus O'Rourke's most loved character… his musings have been viewed millions of times on the internet and now, he finally has his very own show. 'The Ballad of Mossy Flood' might just save humanity from self-destruction.

Janus Figure
For many locals, the trad and folk group Janus Figure were well known as part of the music scene during the 1990's. Playing music across Fermanagh and beyond The Magee brothers, John and Conor accompanied by Paddy Tunney retired Janus Figure in 1998. The group is familiar with Castle Caldwell and as young bucks would use it as their playground. Last year John Magee treated us to a song he wrote about Castle Caldwell so familiar and fond he is of this special place.
Janus Figure will perform under the trees after Seamus O'Rourke.
This evening promises to be highly entertaining with an excellent mix of storytelling, music, and craic.
Not appropriate for Under-18s