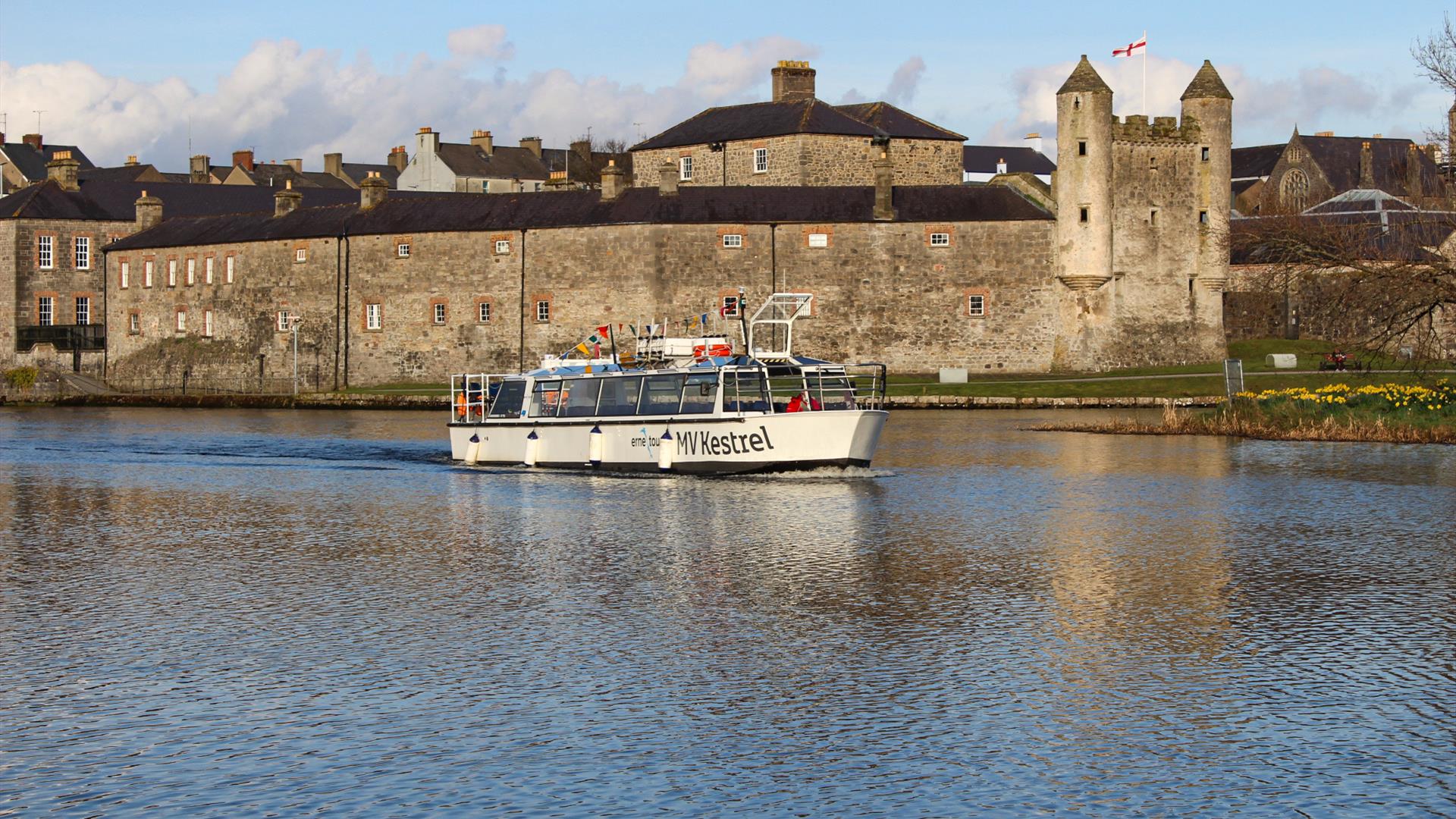 About
We are absolutely delighted to bring you the brand new "Island Town Dinner & Cruise Experience". A unique partnership between Erne Tours and some of Enniskillen's finest eateries: The Westville Hotel, The Firehouse, The Crowes Nest & Carrybridge.
You will first enjoy a relaxed 2 hour cruise around Ireland's only Island Town on board MV Kestrel followed by a main course dinner in a local restaurant. You will have the choice from four of Enniskillen's favourite eateries. You will then be given a £15 Voucher bring the voucher to your chosen venue and use it as you please.
Your cruise departs at 16:00 from the Round 'O' Jetty returning at 18:00. you will then be able to choose your preferred time for dinner.