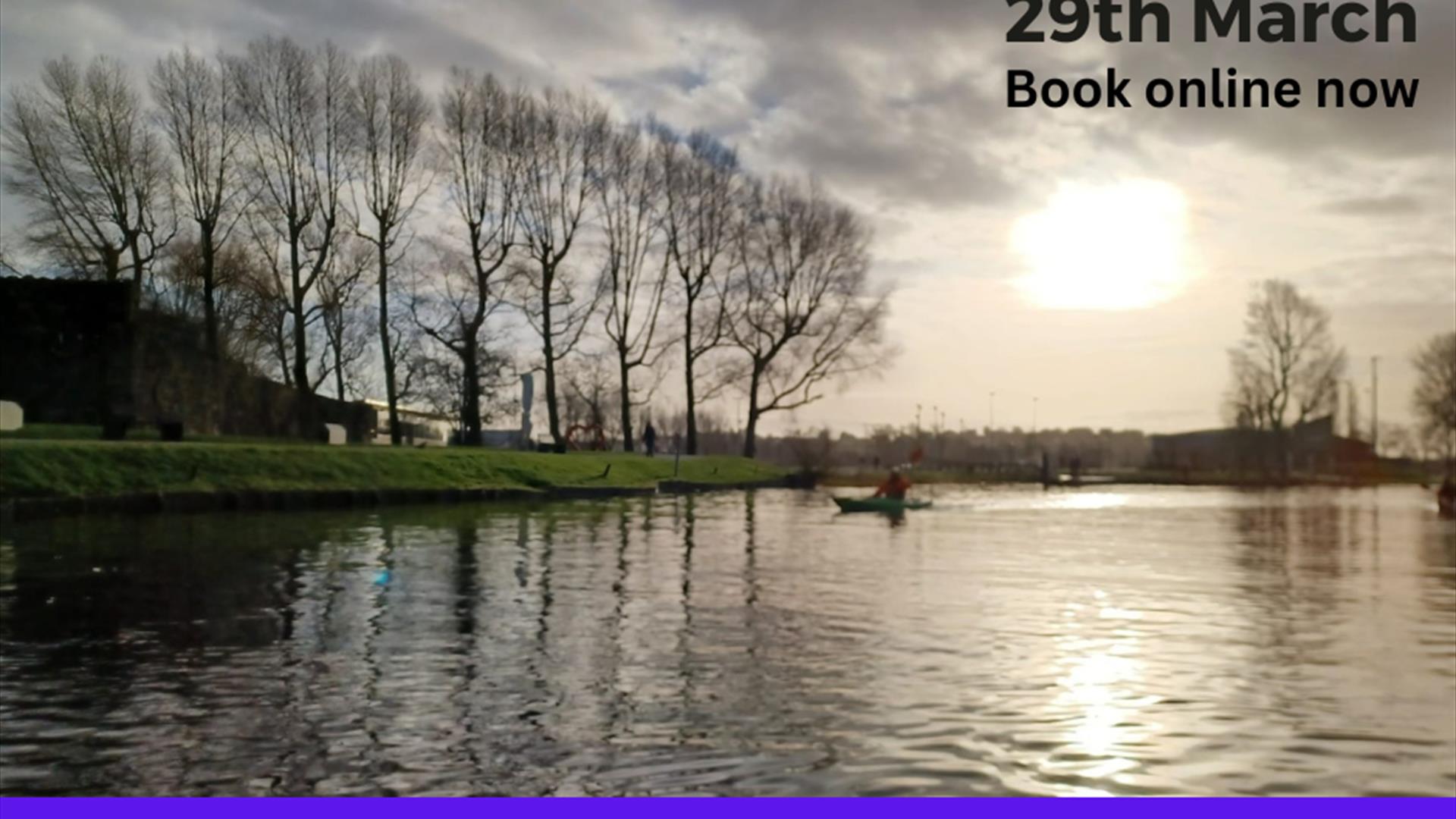 About
No Work Wednesday - Single Trip - Wed 29th March - 10 AM - Lakeland Forum Canoe Steps
Times: 10 AM to 12 PM (arrive to be ready for 10 AM, after the trip ready to leave at 12:30 PM)
Date: Wednesday 29th March
Location: Lakeland Forum Canoe Steps
Description: An enjoyable, social paddle for those who like to get their exercise on the water, while taking in the great views from our blueways. Run by our experienced, qualified and friendly coaches, these will be guided trips with coaching as needed, including advice on efficient paddling and paddling for fitness.
Prerequisites: We recommend that participants should be at least 14 years old and be able to paddle at an easy to moderate rate for the duration of the 2 hour session.
This course would be suitable for anyone who has completed one of our Learn to Kayak Courses or has gained some kayak touring experience elsewhere. These trips are not for first time paddlers.
Equipment: We will provide all paddlesport equipment you need; seakayaks / canoes, spraydecks, paddles, buoyancy aids and helmets. The only thing we can't supply is your personal paddling wear.
For these trips, a wetsuit is not necessary but if you have one that's fine. Alternatively, comfortable outdoor clothes that are appropriate to the weather, fleeces, tracksuits etc, will do, but you must have a drybag of spare kit with you to change into if needed.
A second full set of dry clothes including shoes and a towel are essential to bring with you to change into after the trip.
Please talk to your coach or get in touch if you need further guidance on this.
Facilities: Normal public toilet arrangements, changing and showering facilities may be available in the Lakeland Forum for a small fee. Please arrive ready to go paddling or change at your car as many paddlers do. A changing towel and a mat to stand on make this a much easier and more discrete process, or a large bin liner to sit on on the way home in your paddling kit works well too.
General Information: All our courses are open to all. You do not need to be a member to book. We aim to be as inclusive as possible. If you have any additional needs please contact us before booking to see how we can accommodate you.
Prices (per trip)
Non Member Rates:
For Adults (18+) - £20
For Juniors (U18) - £12
Member rates:
For Adults (18+) with Current EP Membership - £15
For Juniors (U18) with Current EP Membership - £9