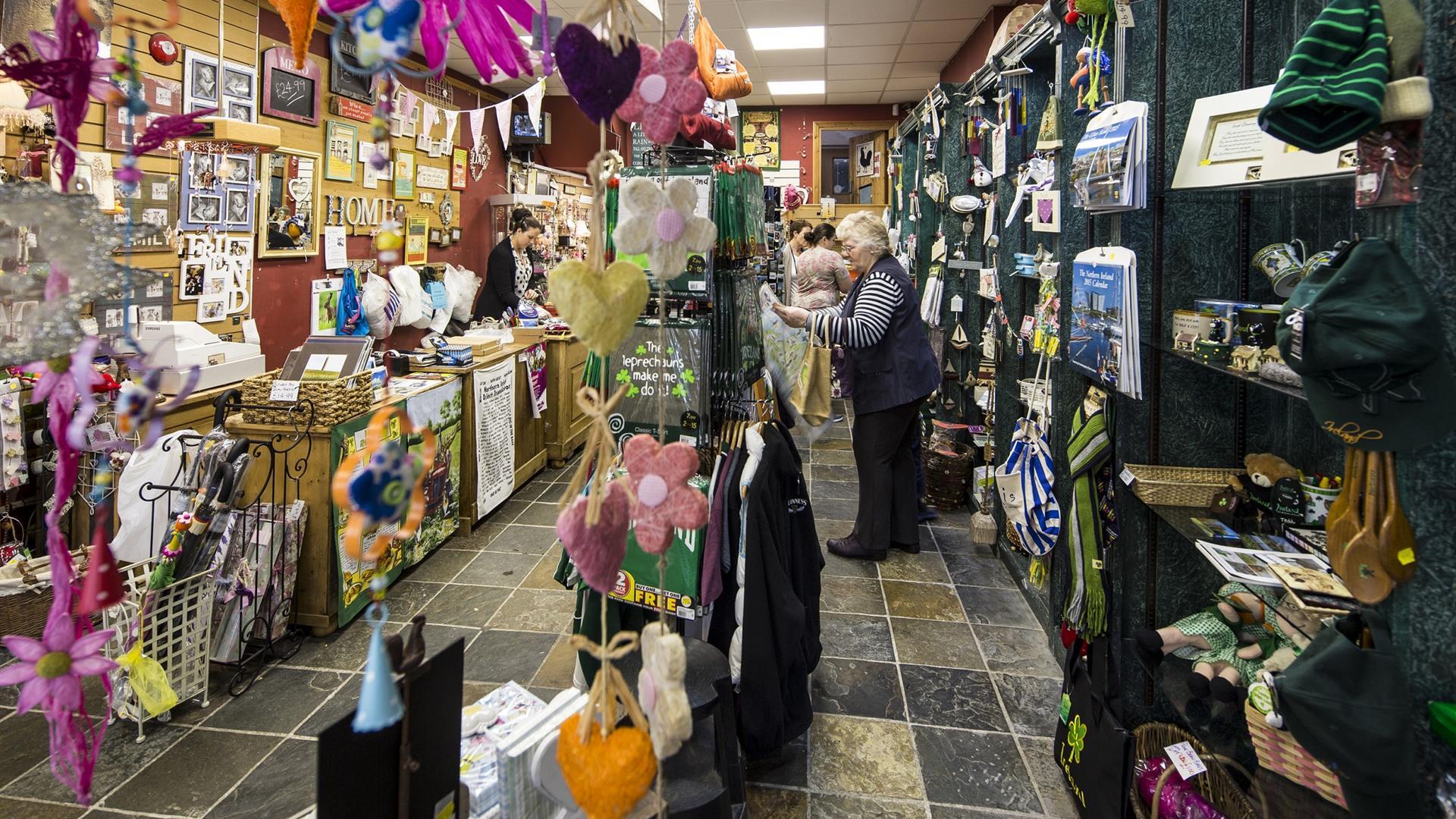 About
Fermanagh Cottage Industries is a family run business with three generation's of the family still working there.

A tastefully stocked shop containing the most extensive range in Fermanagh of the very finest Irish Souvenirs, Celtic Scarves, Irish T'Shirts, Guiness Merchandise, Hand Crochet, Irish Linens, Pottery, Glass and handicrafts etc.

Let Karen & staff help you choose the perfect souvenir of your visit to Enniskillen.