Discover new things to do in Fermanagh this Summer. Tick these 10 exciting activities off your Summer Bucket List!
The sun has been peeping through the clouds and the temperature has been rising which can only mean one thing… Summer is here! There is so much to discover and do within the Fermanagh Lakelands that you'll want to start your adventures now to make sure you can pack it all in by the end of Summer! Let us help you start planning for your Summer bucket list with these top 10 things to do in Fermanagh this Summer.
Experience the island town of Enniskillen from a completely new perspective on a hydro bike! At Erne Adventures, you will be taking cycling off the road and onto the water. Hydrobikes provide a gentle, low-impact aerobic total body workout; but it all depends on how fast you pedal! This unique experience is available to enjoy both during daylight hours and as the evenings start getting darker you can also try hydrobiking at night. A new addition for Summer 2022 is the eBoard experience. The eBoard's are an electric-powered water scooter and they are very stable thanks to their wide board and handlebars. It is reversible and very easy to steer. The eBoard's are suitable for ages 8 to 85 years old.This is the perfect activity for families to enjoy on a sunny summer day!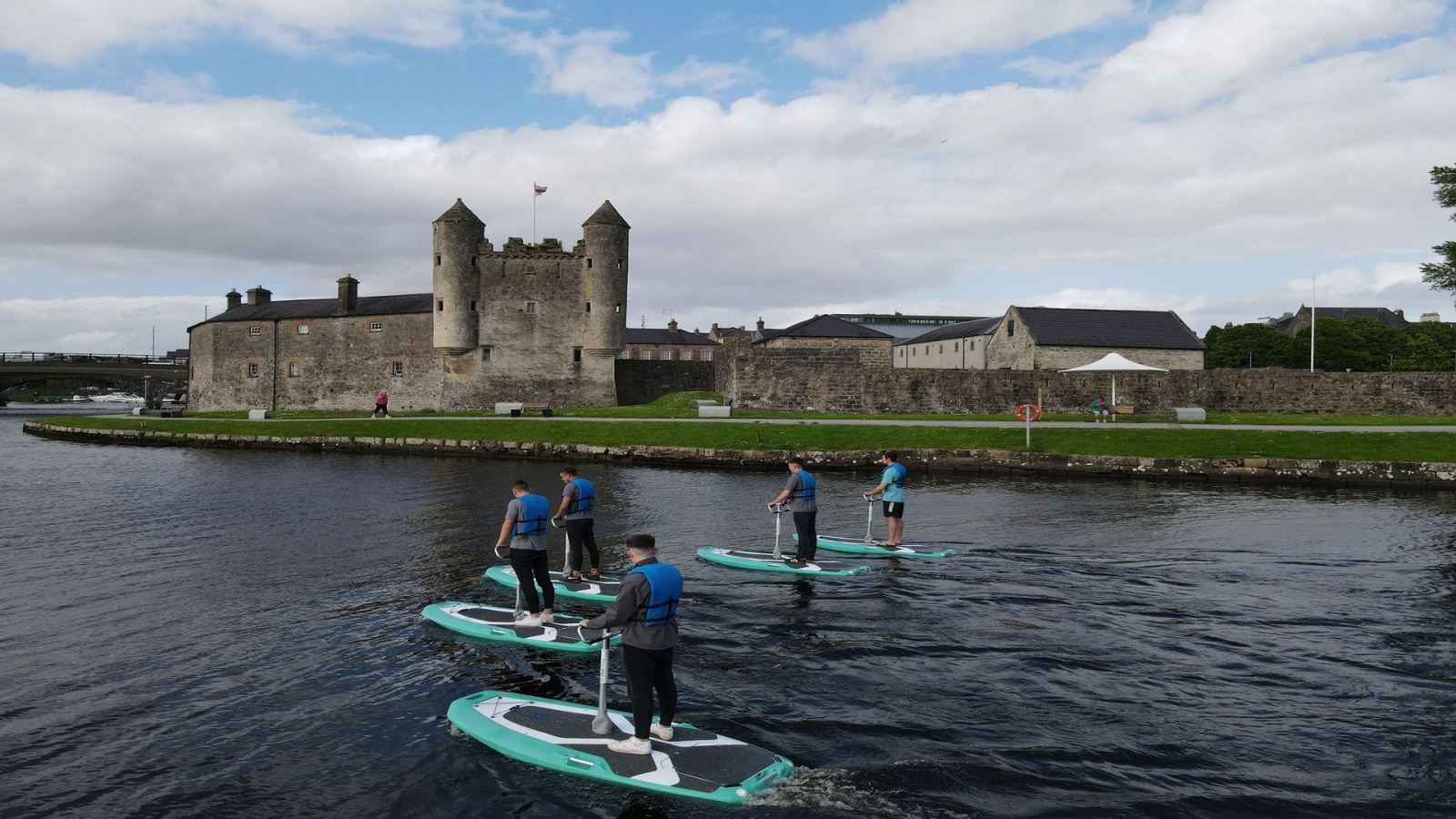 The island town of Enniskillen is dominated by the walls and battlements of Enniskillen Castle, built in the 1400s by Hugh Maguire, also known as "Hugh the Hospitable". His nickname fits the ambience of the place and its easy going, welcoming people. Experience the castle's entire 600-year history, first as the Maguire family stronghold through to Fermanagh's important role in World War II. The two museums, Inniskillings Museum and Fermanagh Country Museum , provide history galore to discover on your visit! This is a must see for any visitor to the area this Summer.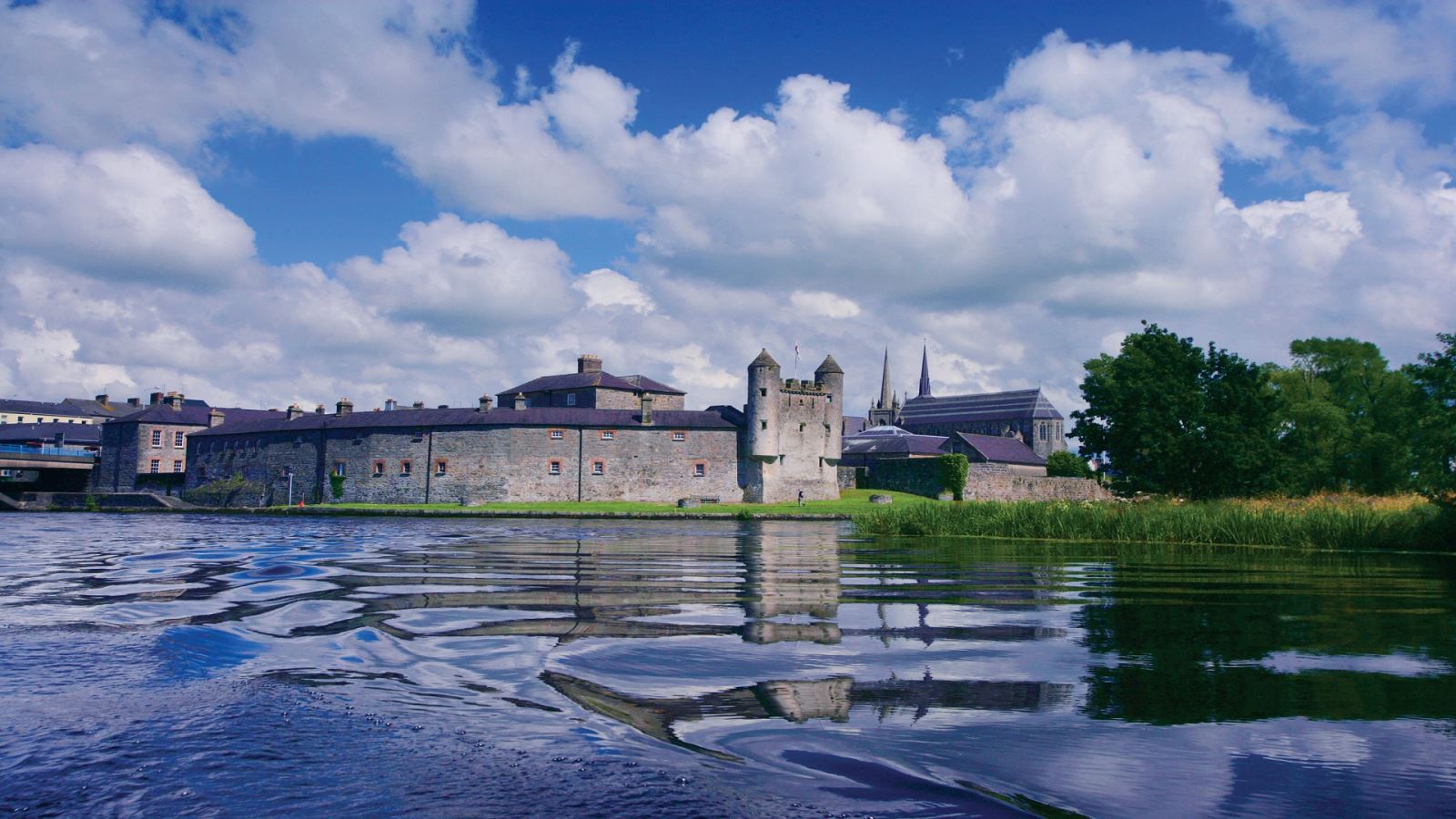 Discover the history of The Boatyard Distillery. An award-winning farm-to-bottle distillery located on the banks of Lough Erne in North West Ireland. Founder, Joe McGirr, has utilised his background in spirits and whisky knowledge to build his dream of the first legal distillery in Fermanagh in over 130 years. Each 90 minute tour offers a gin and tonic reception along with the history and origins of The Boatyard Distillery. Experience a neat tasting of their full spirits range, two cocktails, a behind the scenes tour of the distillery, and the chance to label your own 70cl bottle of Boatyard Double Gin to take home with you.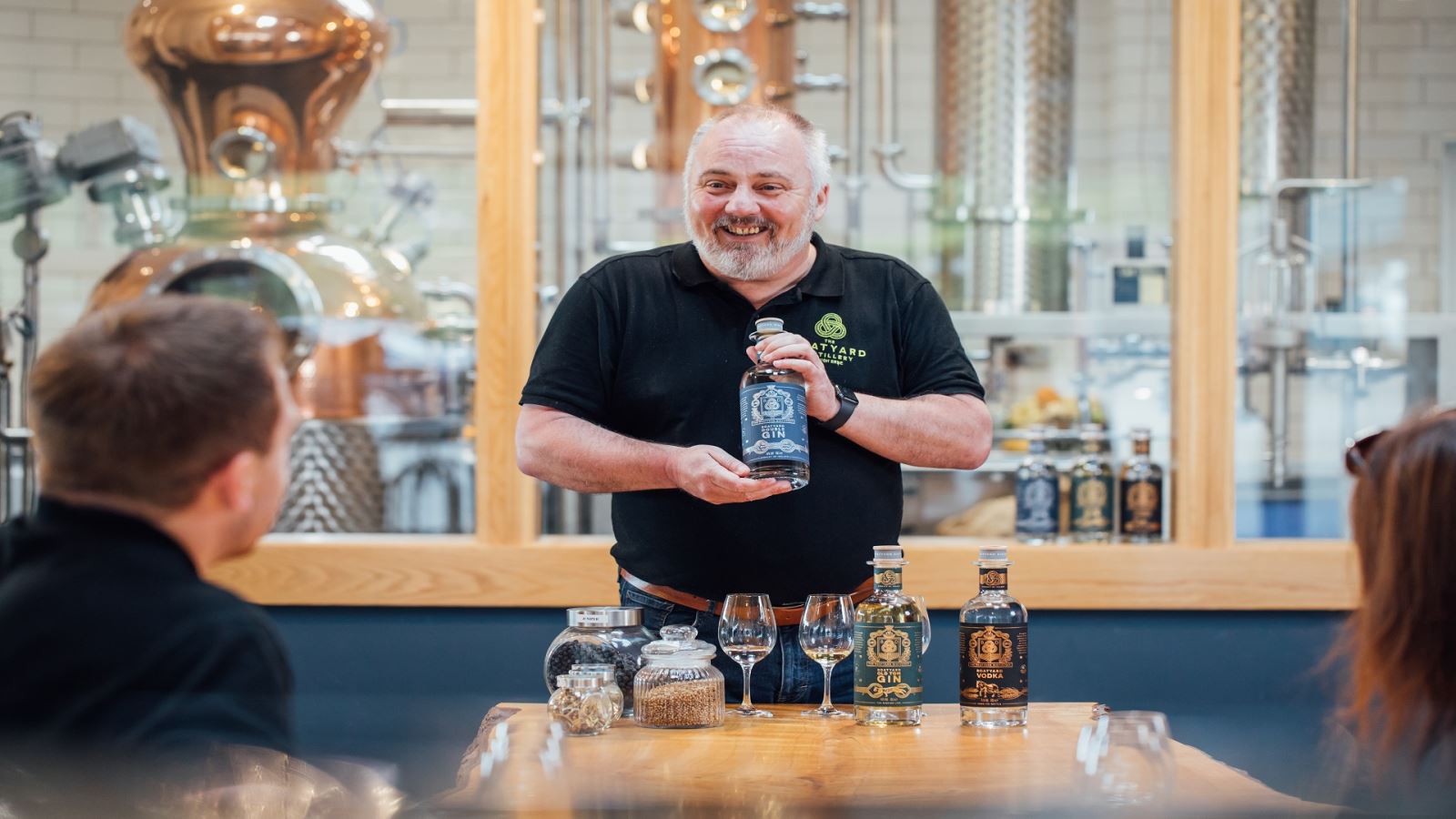 Let your inner foodie loose and indulge in this 3 hour gourmet tasting tour. Enjoy the tastes, sounds and sights of the very best local food and drink Enniskillen has to offer. Allow your local guide to introduce you to award-winning producers and family run businesses who are passionate about what they do during this gentle and first of its kind food and drink experience in Enniskillen. You'll sample an array of delicious delights across the island town, a taste experience you will never forget!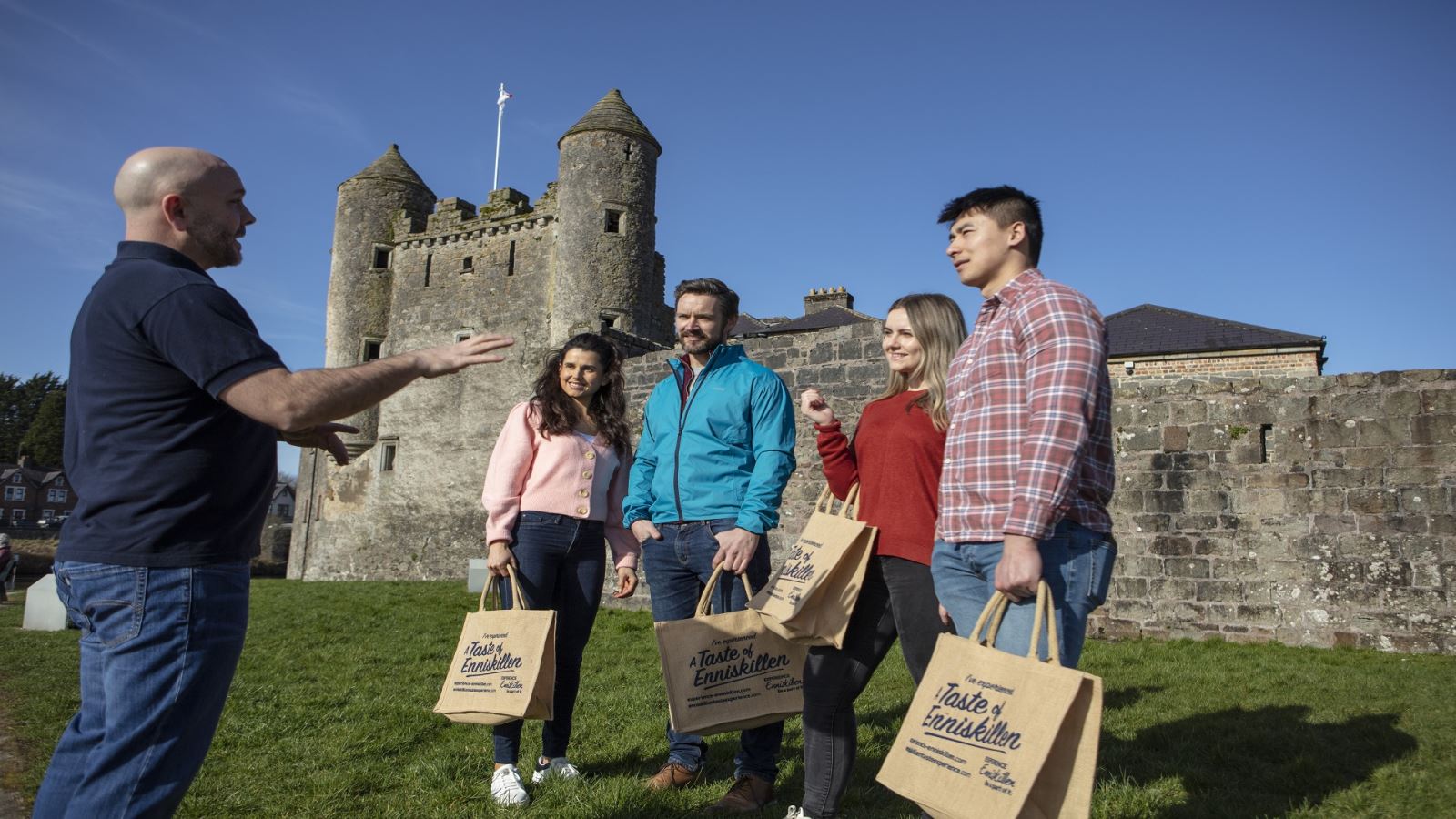 The best way to really see the Fermanagh Lakelands is from the water. Hop onboard a boat and explore the many islands of Lough Erne. Relax onboard the MV Kestrel with Erne Tours and let their skilled skippers cruise you along through the many breathtaking islands. Enjoy taking in the views of Enniskillen Castle, Portora Royal School and Boat Club, Old Portora Castle and Cole's Monument. When moored at Devenish Island you can experience the peace of the sixth century monastery. Like your time on Lough Erne, it seems far removed from the pace of the everyday modern world. This is one of the best ways to experience the island town of Enniskillen.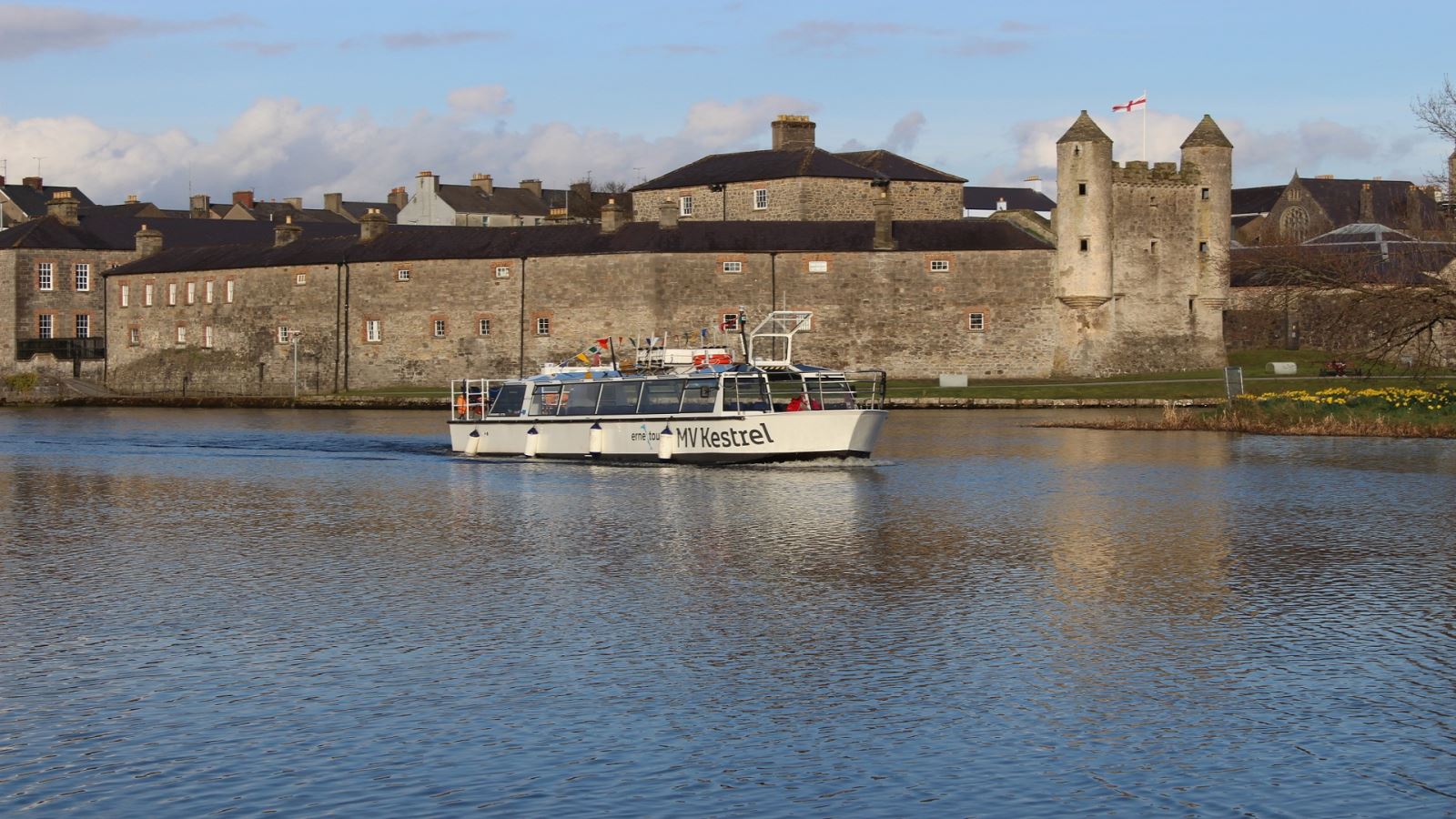 Looking for something to do with the whole family this summer? Fermanagh is home to several fabulous National Trust properties including the prestigious Crom Estate. Home to one of Ireland's most important nature conservation areas, there is lots to see and do within the grounds of Crom Estate. Enjoy exploring the historic buildings, woodland and nature trails by foot, or why not take in the views from the water by boat or canoe. Extend your experience by staying in one of the gorgeous holiday cottages, glamping pods, or on the campsite. A true escape from the norm this Summer!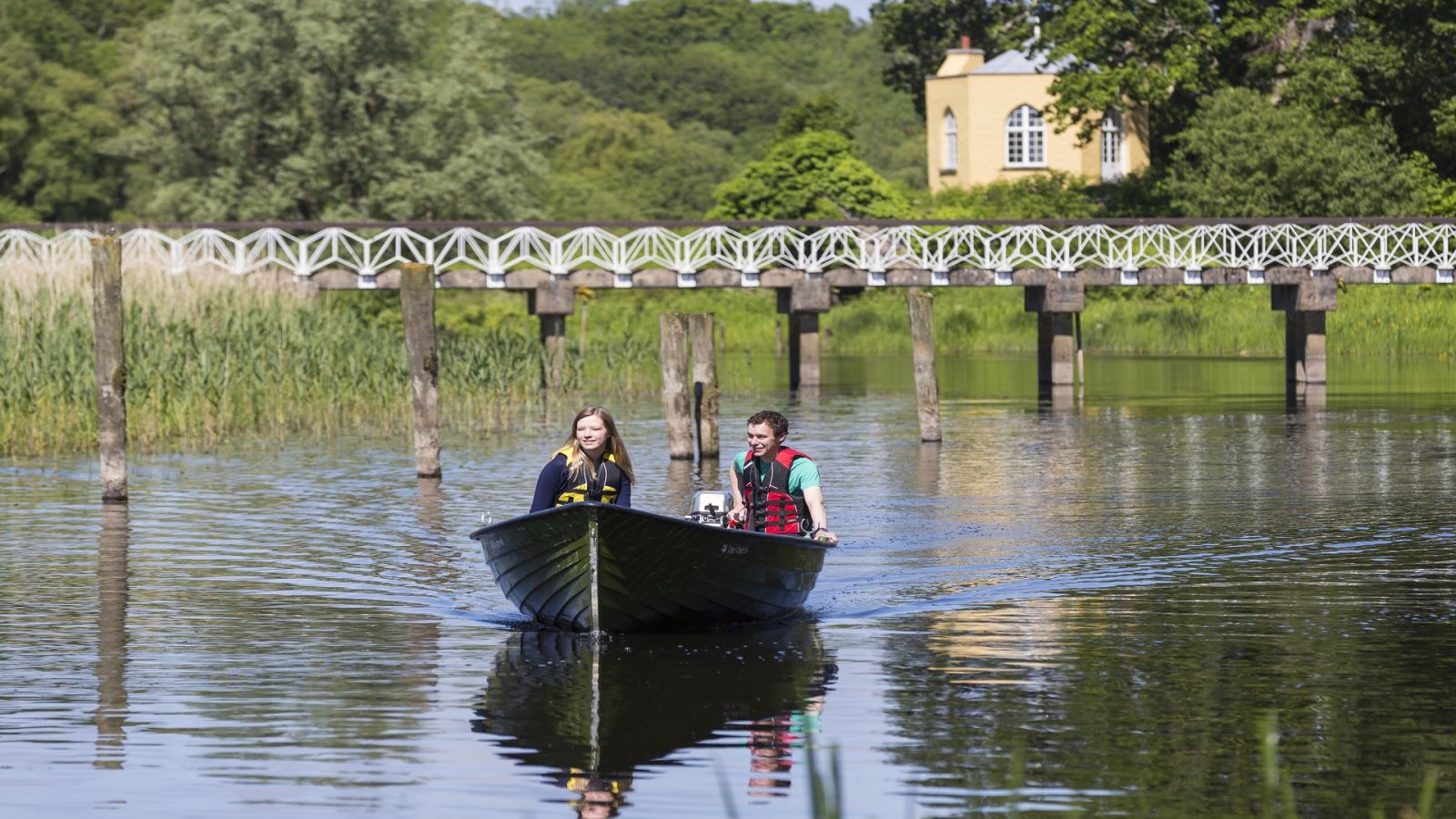 It's been dubbed the Stairway to Heaven because of the spectacular views that are available to climbers at the top. Follow the Cuilcagh Boardwalk Trail trail to the summit of Cuilcagh Mountain, the highest point in Fermanagh. The view is well worth the hike and this manageable trek should be top of your list this summer. Make sure you pack plenty of snacks and water and we recommend setting your alarms for an early start time to avoid high foot traffic on the boardwalk.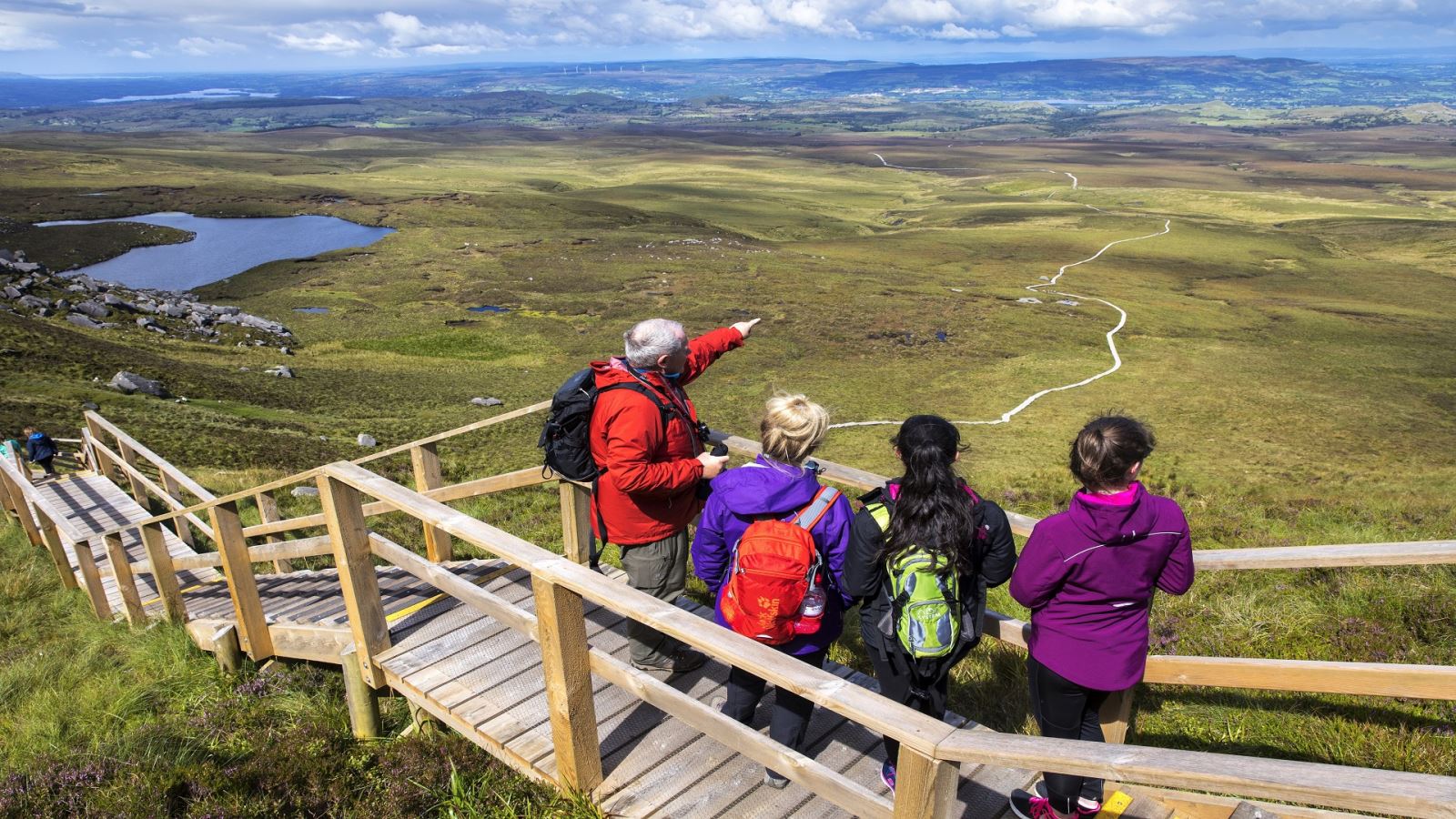 When temperatures are rising this summer, you can keep cool by visiting the Marble Arch Caves. Enjoy a unique experience by taking a subterranean boat trip. Visitors are guided through a fascinating natural underworld of rivers, waterfalls, winding passages and lofty chambers while stunningly beautiful cave formations glisten all around. Also located in the Cuilcagh Lakelands Geopark is Pollnagollum Cave in Belmore Forest. A must see for all Game of Thrones fans! The cave is fed by a waterfall and swells to a torrent during harsh weather. If you fancy catching a glimpse, you can follow the Belmore Forest walk which leads to a viewing point for the cave.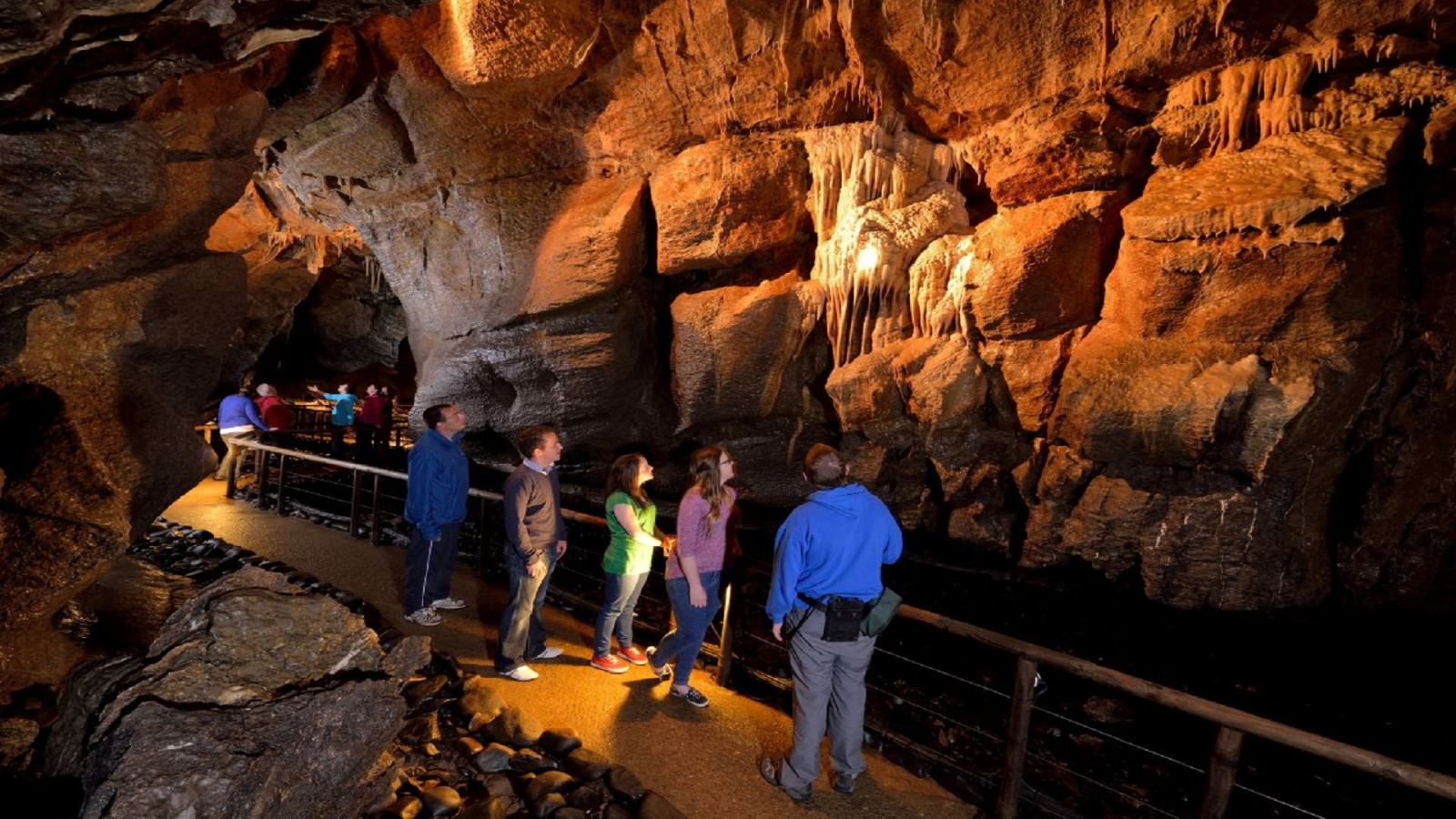 It's one thing to experience the Islands as a passenger on a boat, but a completely different experience when you are the one in charge of the boat. Erne Boat Hire is a family run business which is involved in the rental of small pleasure crafts and stand up paddle boards. The boats can comfortably hold six adults, plus they are pet friendly! The boats are an ideal way to view the wildlife of beautiful Lough Erne or to take in the historical sites of Enniskillen and the surrounding area.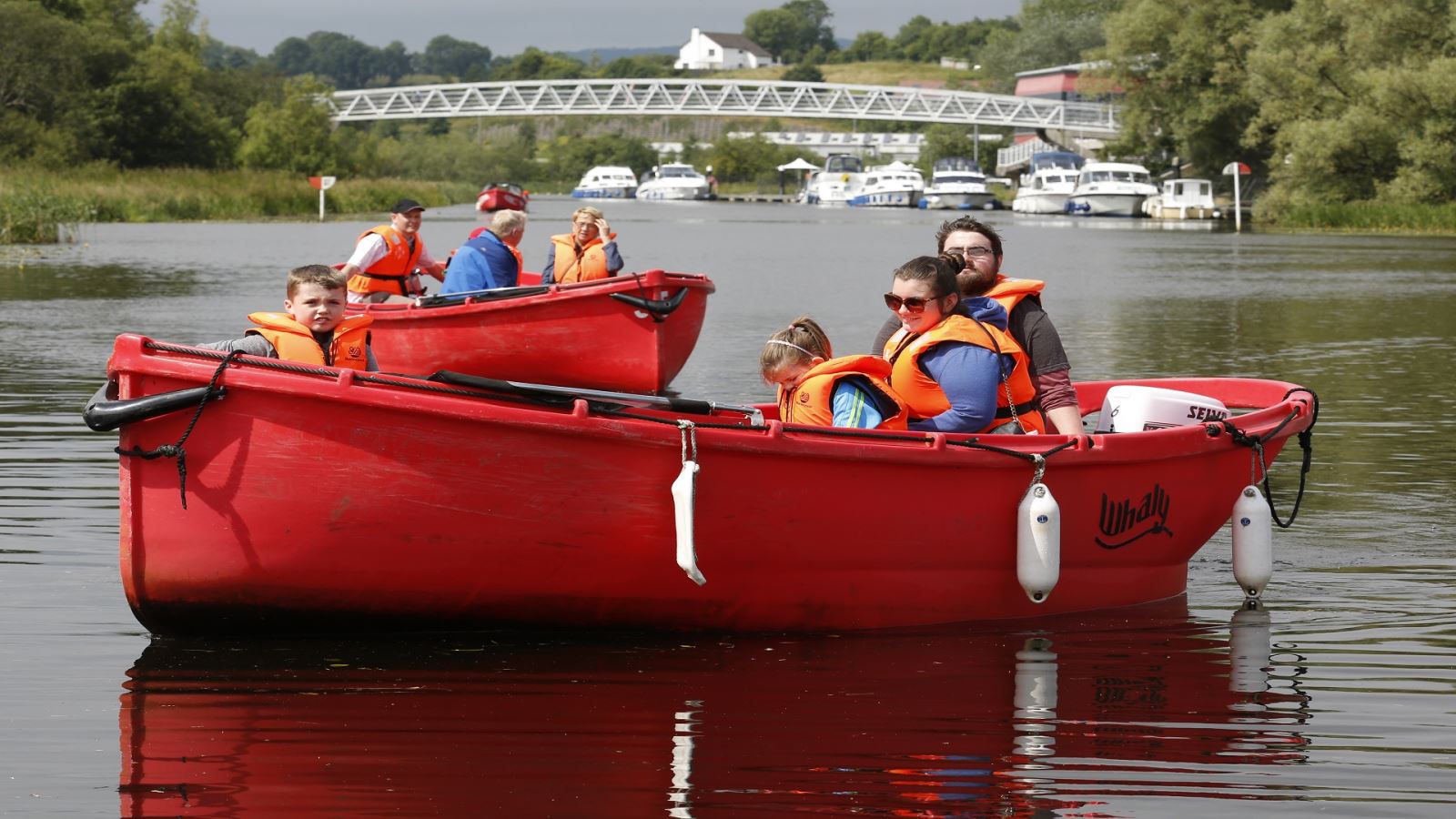 Share Discovery Village is the perfect environment for thrilling outdoor activities. Their lakeshore venue on Upper Lough Erne is ideal for a variety of fun watersports and the purpose-built site provides easy access to all onshore activities. Offering 30+ activities on water and land that include an action-packed Wibit Water Park, stand up paddleboarding, dinghy sailing, canoeing, archery, banana skiing, indoor and outdoor climbing wall, mountain biking, kayaking, windsurfing and orienteering. Plus a wide range of creative arts, for example, mod-roc sculpture and T-shirt painting based in the Arts Centre. Discover family fun like you've never experienced before.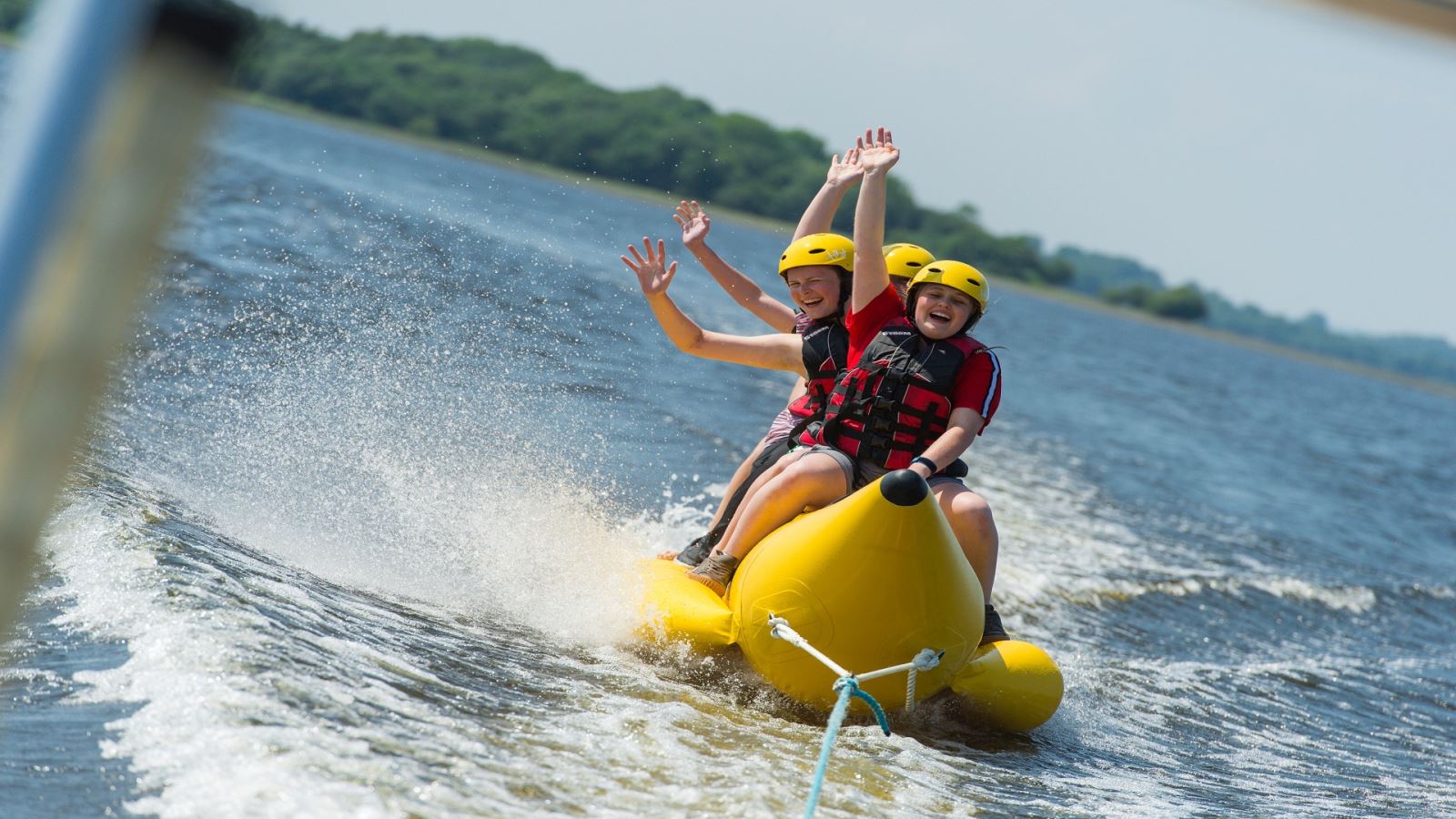 This is just a snapshot of the many things there are to see and do within the Fermanagh Lakelands, find out more about the places to dine, stay and discover this summer on the Fermanagh Lakelands website.