We know that dogs are part of the family too, so we've made it much easier to plan that break away with your furry friend in the beautiful Fermanagh Lakelands. Check out our pet friendly accommodation, attractions, pubs/restaurants and walks and planning your perfect family getaway in Fermanagh.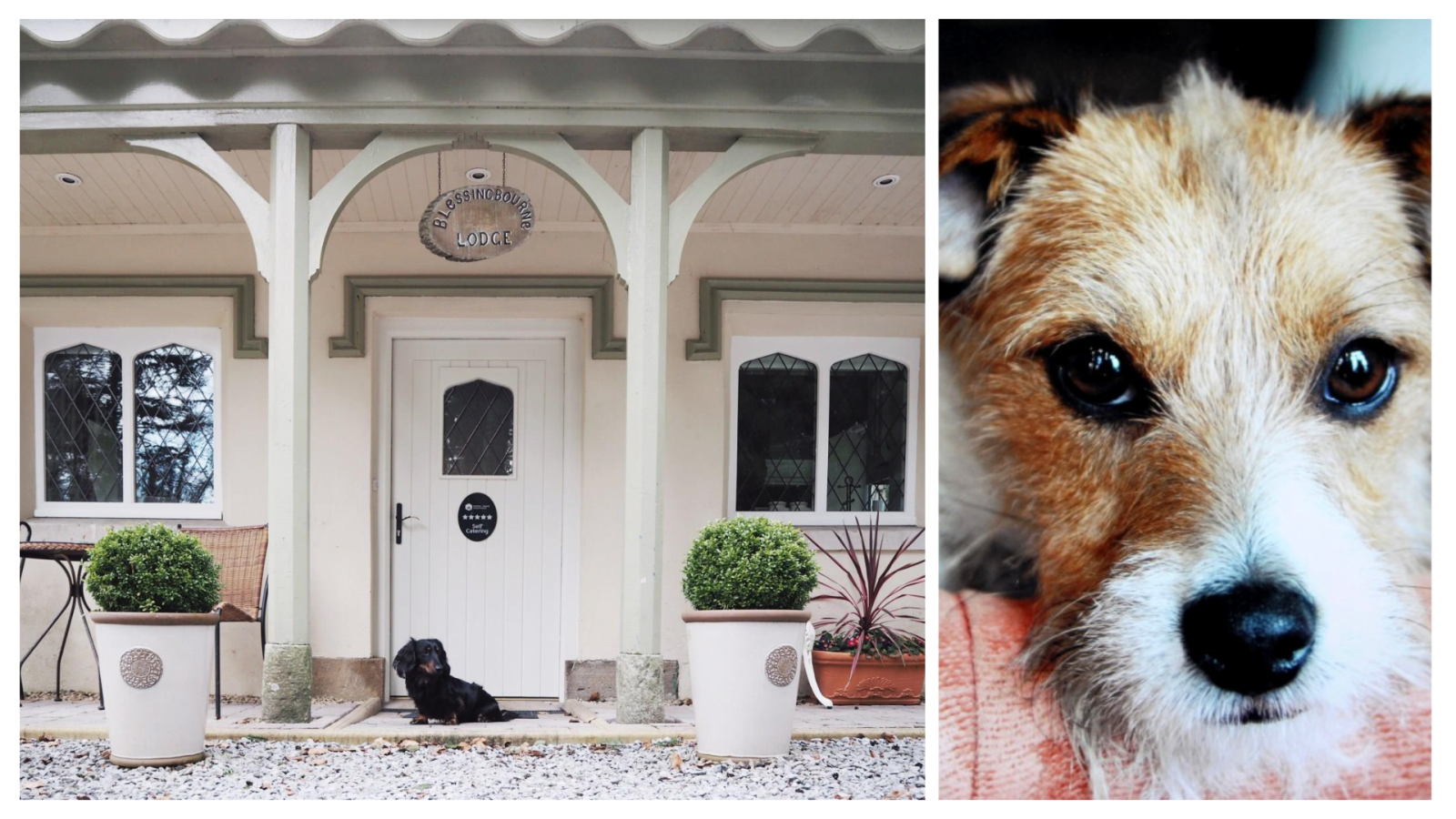 The Island Town of Enniskillen is puppy perfect, with lots of activities that you can enjoy with the entire family, why not visit Headhunters Barber Shop & Railway Museum which boasts one of the largest collections of Irish railway memorabilia on display and welcomes your furry friend to join you on your visit. Starting at the reconstructed booking office, where the ticket collector invites you to step on board, your journey recreates railway travel through Fermanagh and the border counties until the closure of the lines in 1957, with lovingly created exhibits like the Station Master's office, booking office and signal box.
Whether you are a railway enthusiast or just a child who loves the adventures of 'Thomas The Tank Engine', why not combine your visit with a unique opportunity to have your hair professionally styled in the most nostalgic of surroundings! Admission to the Railway Museum is free and haircuts are optional.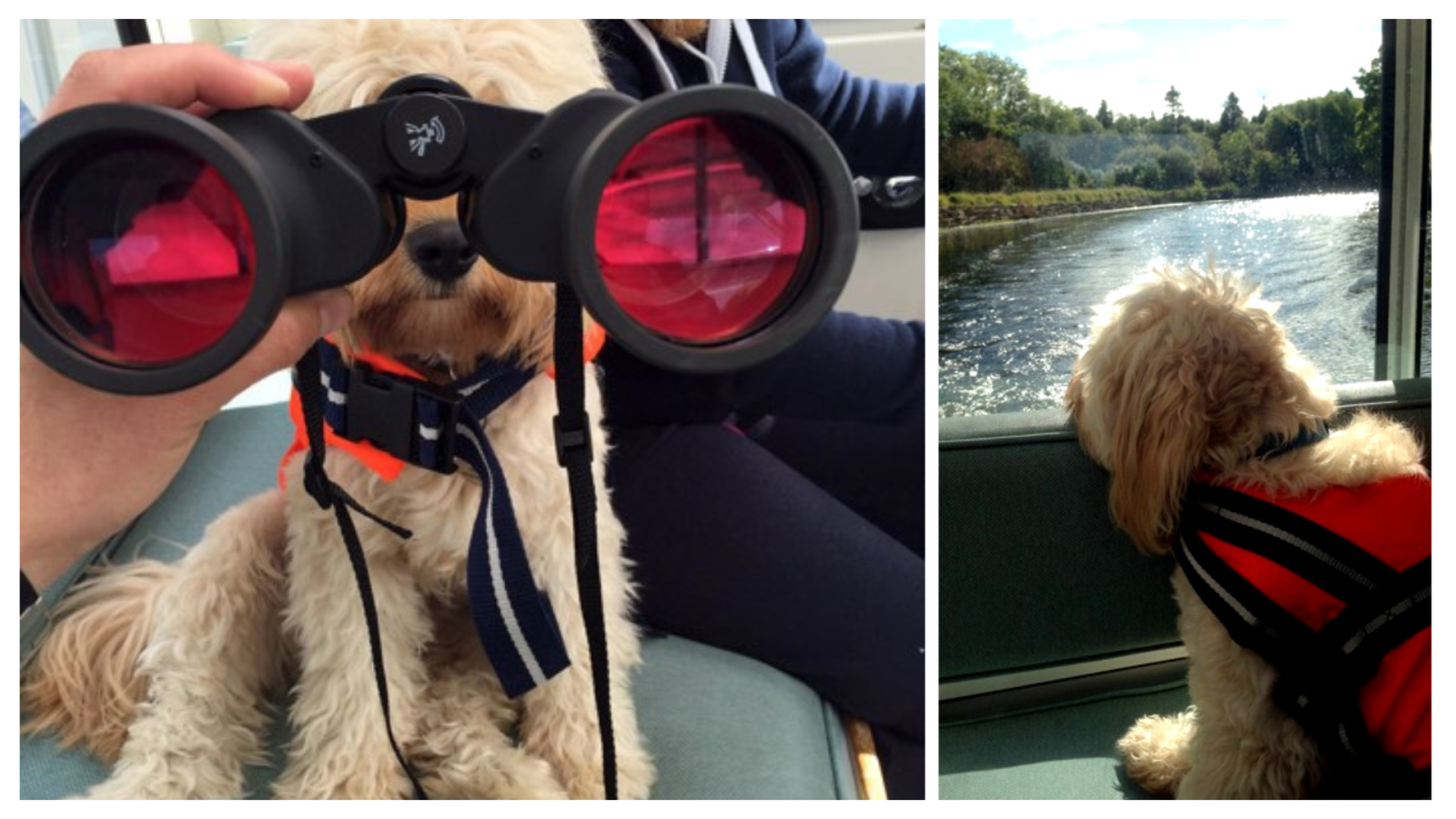 If exploring the beautiful waterways is your thing then hop onto an Erne Adventures Hydrobike or an EBoard (electric powered water scooter) with your dog in tow and make your way around Ireland's only Island Town, or captain your own wee red boat and discover the ancient monanstic site of Devenish Island with Erne Boat Hire. If a tour tickles your fancy Erne Tours will float your boat, take your dog onboard and enjoy a guided tour out to Devenish Island.
Hungry? Look no further than Pat's Bar, their pet friendly setting and delicious menu will be sure to hit the spot for all the gang. Once the food settles a little play in the park will go down a treat, you'll find a dedicated Dog Park located at Henry Street, Enniskillen.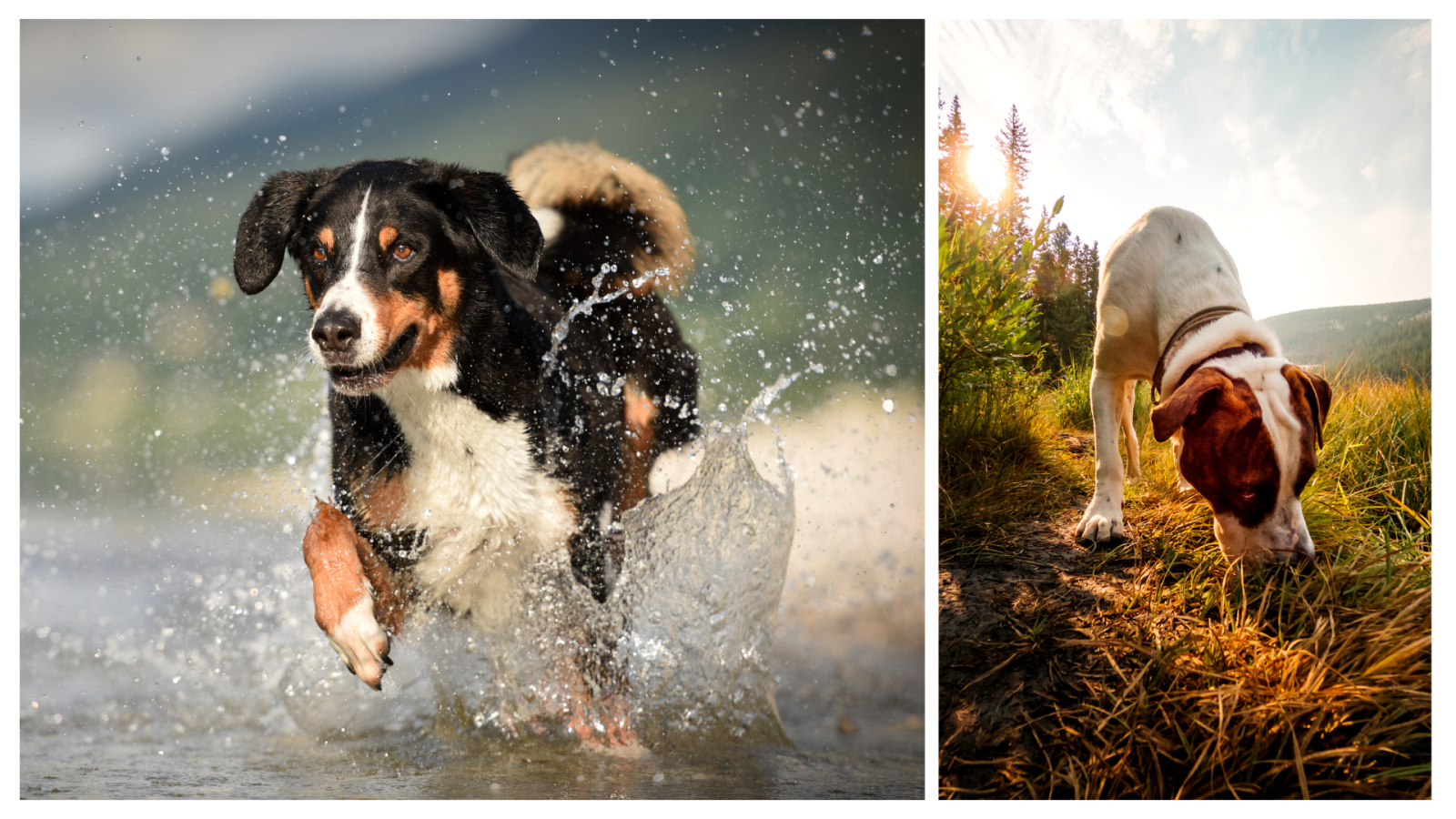 Walkies…
Fermanagh is blessed with lots of amazing places to walk, your dog will love exploring every inch of it! We've highlighted just a few below to get you started.
Belle-Isle Trails – two estate trails free to walk your dog in and exclusively accessible to Belle Isle residents. Belle-Isle Swim – if your dog is a water baby then you need to bring him for a swim.
Lough Navar Uphill Jaunt – perfect if your pooch is high on energy.
Ely Lodge Forest – for the inquisitive dog that likes to explore.
Castle Archdale Forest Walk – a great destination for the entire family including the dog.
Big Dog Forest Walk- part of Marble Arch Global Geopark
National Trust – Florence Court, Castle Coole & Crom Estate all perfect for exploring, (grounds only)
Blessingbourne – 4km of pet friendly walking trails
For lots more walking ideas check out our Walking & Hiking section.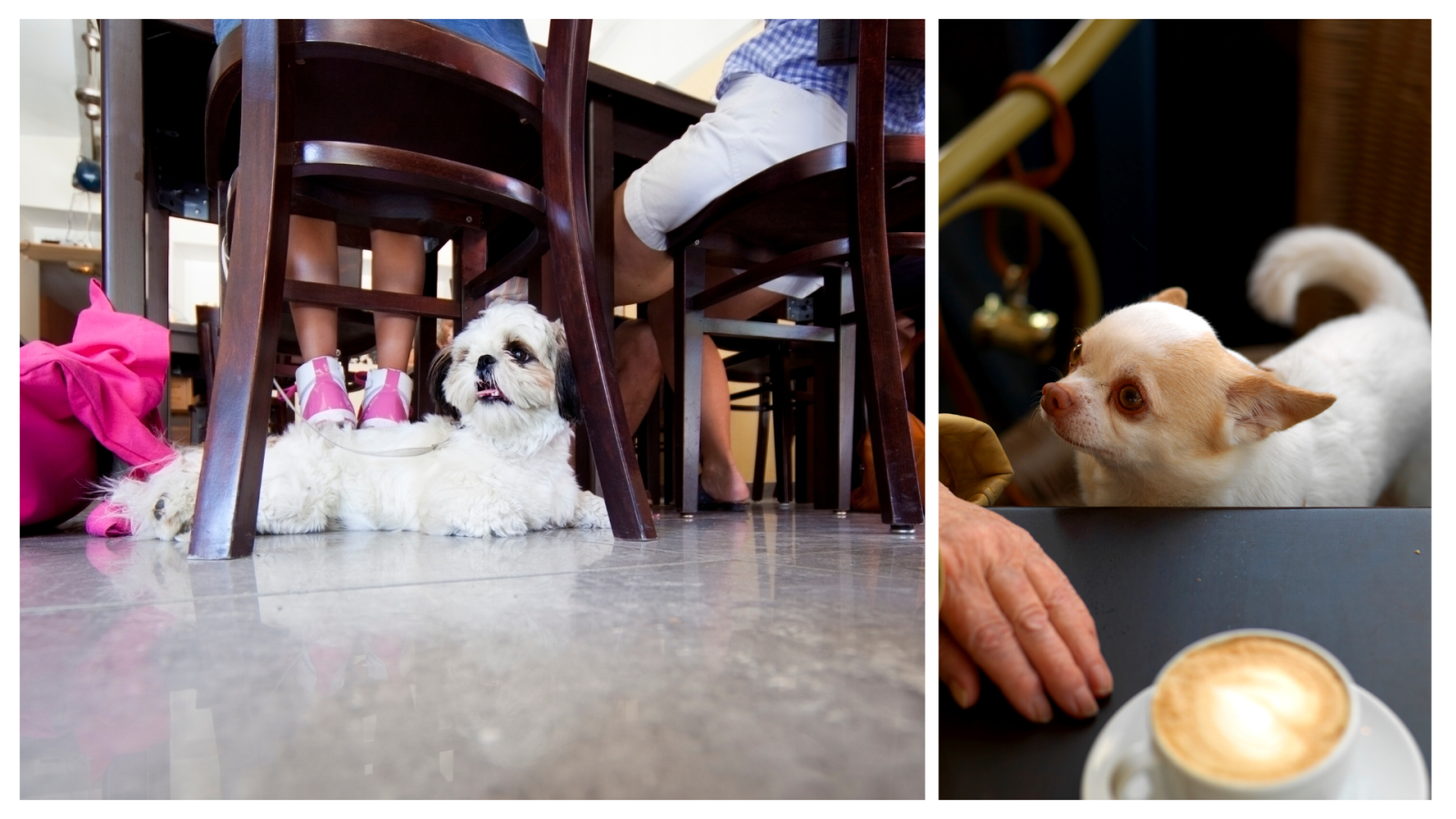 Time for food or a tipple…
Enjoy delicious food, wonderful service and most importantly a pet friendly setting for the entire family to enjoy, here are some of our wonderful restaurants and pubs which will make your puppy feel very much at home..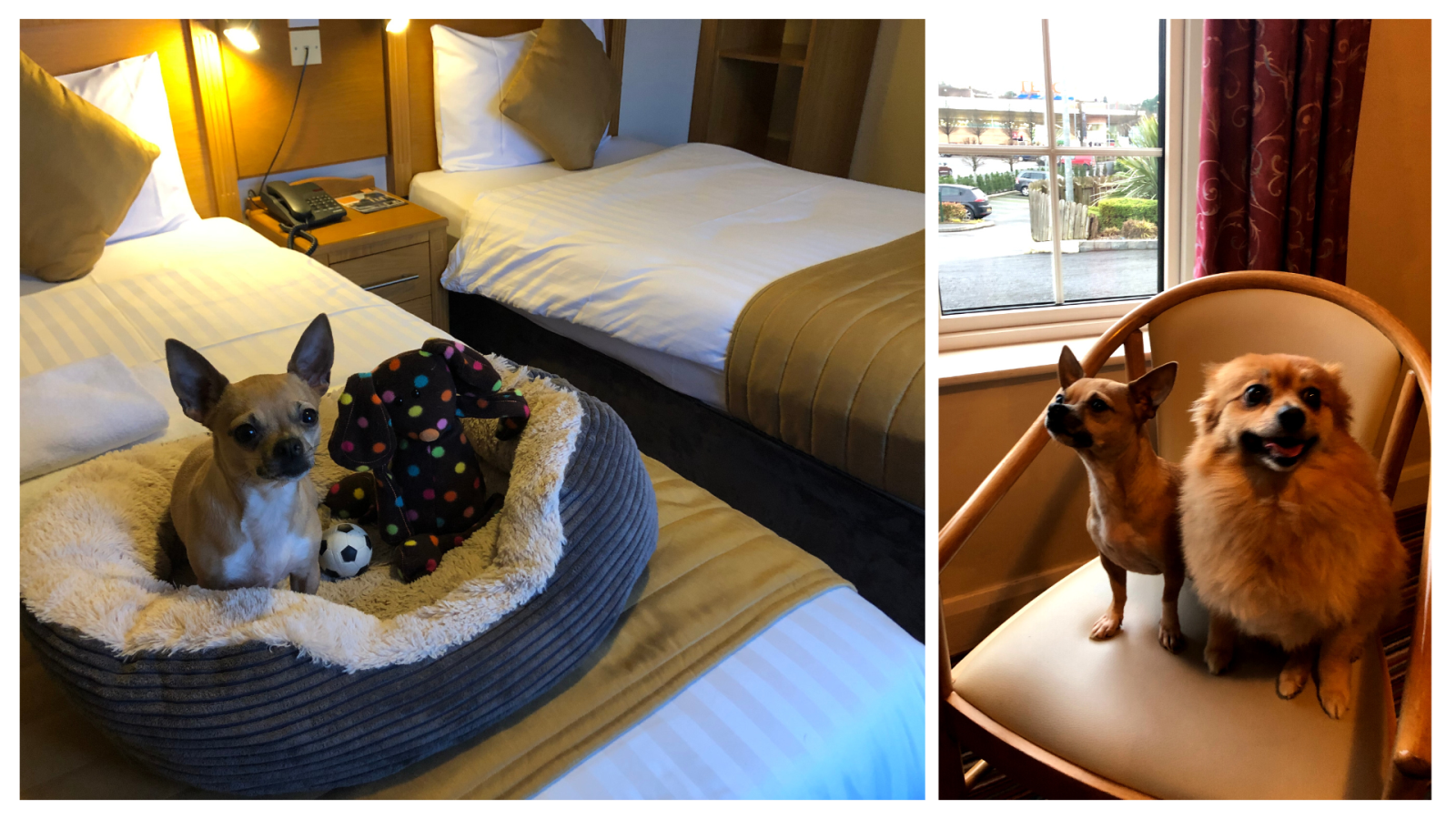 Time to rest your head…
We have lots of pet friendly accommodation options on offer, from stylish self catering, to homely B&Bs to beautiful lakeside lodges. Here is just a selection - for a full list of pet friend accommodation CLICK HERE
Killyhevlin Lakeside Hotel & Lodges - all of the beautiful Lakeside and Woodside self catering lodges are pet friendly, enjoy the luxurious comforst of these stylish lodges along with all of your family members.
Mahon's Hotel - Located in Irvinestown with the wonderful grounds of Necarne Estate on it's doorstep, Mahon's is an amazing hotel for all the family, especially dogs! The hotel itself has the most wonderful memorabilia on display and the food is some of the best in the county!!
Belmore Court & Motel - All the family get to enjoy a holiday with Belmore Court & Motel's pet friendly accommodation.Your pet will love their multi-award winning accommodation with lots of space to explore. Enjoy easy ground floor access to your pet friendly accommodation. Pets have use of all public areas with the exception of our breakfast room.
Crom Estate - There are two dog-friendly cottages at Crom Estate – Willow Cottage and Orchard View or for something a little different why not try their fantastic dog-friendly Glamping Pods! Dogs are also welcome at their campsite and onto the Estate for walks.
Blessingbourne - Award-winning Blessingbourne Estate – 5* luxury pet friendly self catering accommodation. A beautiful historic 550 acre Country Estate, nestled in the heart of woodlands, lakes and wildlife on the edge of the Clogher Valley, within walking distance of Fivemiletown village and nearby to the Fermanagh's Lakelands. Their Collection of Self-catering Courtyard Apartments are all Pet Friendly, and with over 4km of Walking Trails to explore, through fairytale woodlands and past private lakes, there is lots to see and do with your dog at Blessingbourne!
Lough Erne Resort - The resort is delighted to welcome pooches to the Lodges at Lough Erne Resort for a supplement charge of £50 per dog to stay (regardless of the length of stay) plus a refundable policy deposit (maximum of two dogs). The resort provides a welcome bone and toy, and dog owners are responsible for bringing their own provisions. Please note that although dogs are not permitted within the main hotel, they are permitted when dining at the outdoor terrace of The Blaney Bar or Loughside Grill and can enjoy The Collop Walk.
Arch House B&B - you'll find a warm welcome awaits your pet at this award winning Farm House in the heart of Fermanagh. Located only miles away from the Marble Arch Caves, Cuilcagh Boardwalk & National Trust's Florence Court House, Arch House B&B is the perfect base for you and your furry friend to explore the Fermanagh Lakelands.
And for something a little different why not take your precious pet on a boating holiday, Carrickcraft welcome pets onboard the Waveline Boats and Carlow class cruisers, a lovely way to spend time with the family and soak up all Fermanagh has to offer.
A perfect holiday is one that all the family can enjoy together so start planning your next Giant Adventure today - www.fermanaghlakelands.com