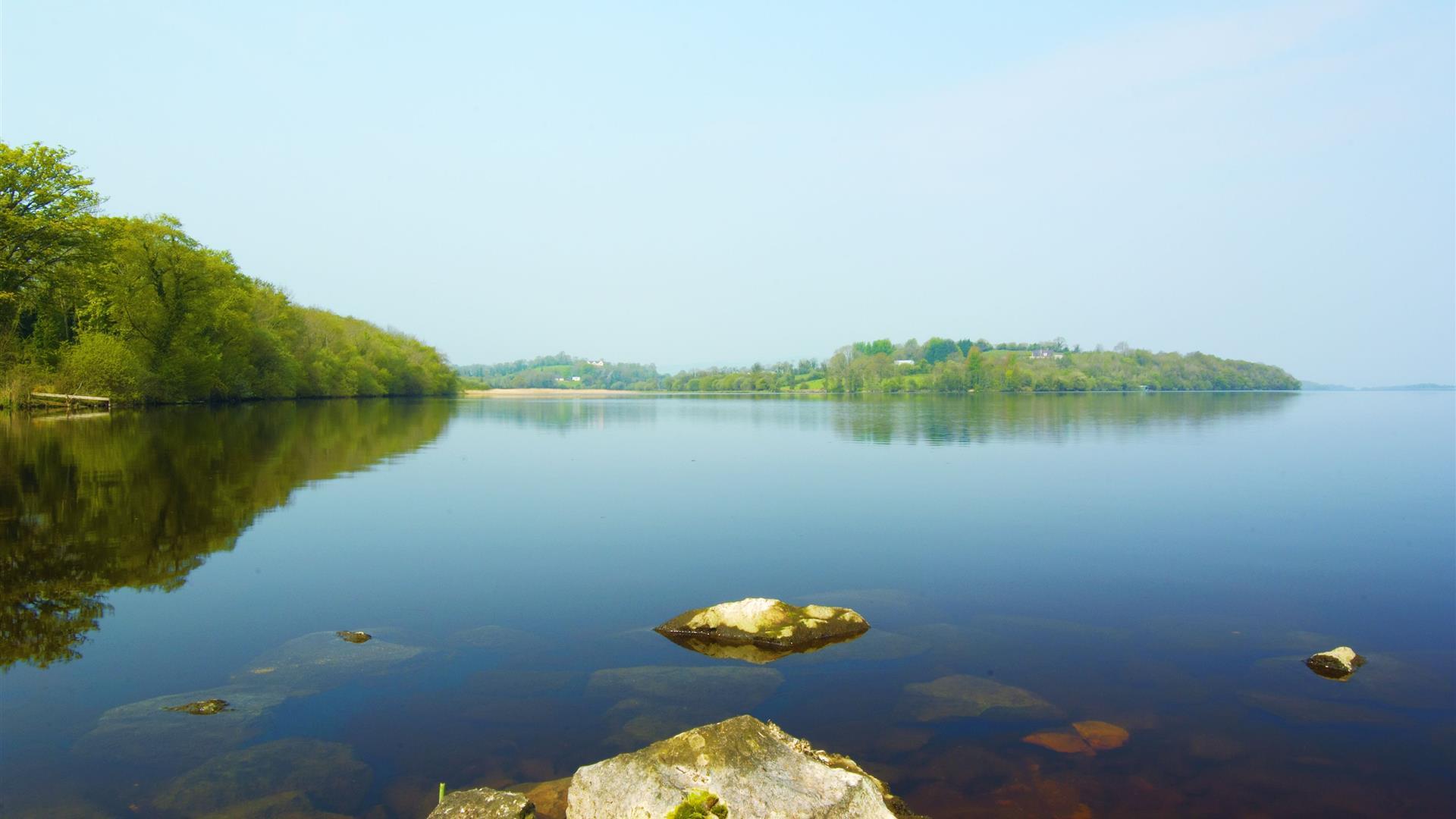 About
Distance: 3.5 miles, circular, no waymarking. Advisable for visitors to use linear route and return the same way as travelled.

Time: Under 2 hours - start at the Forest Service Car Park near old Castle Archdale.
Gravel track through coniferous forest.
Car park, fishing stands & old Castle Archdale.
This walk is part of the Cuilcagh Lakelands Geopark.
The Woodland Riverside Walk is a red waymarked circular route through thickets of woodland and commercial forest. The walk meanders along the course of a woodland river, the river gurgles and splashes on its journey to Lough Erne, bringing life to the forest. If you are lucky you may spot a kingfisher skimming over the waters in its search for food.
Leaving the river, the path takes you up through the forest driveway winding its way back to the car park. The roadside verges and welcoming flowers attract butterflies such as red admiral, speckled wood and peacock.