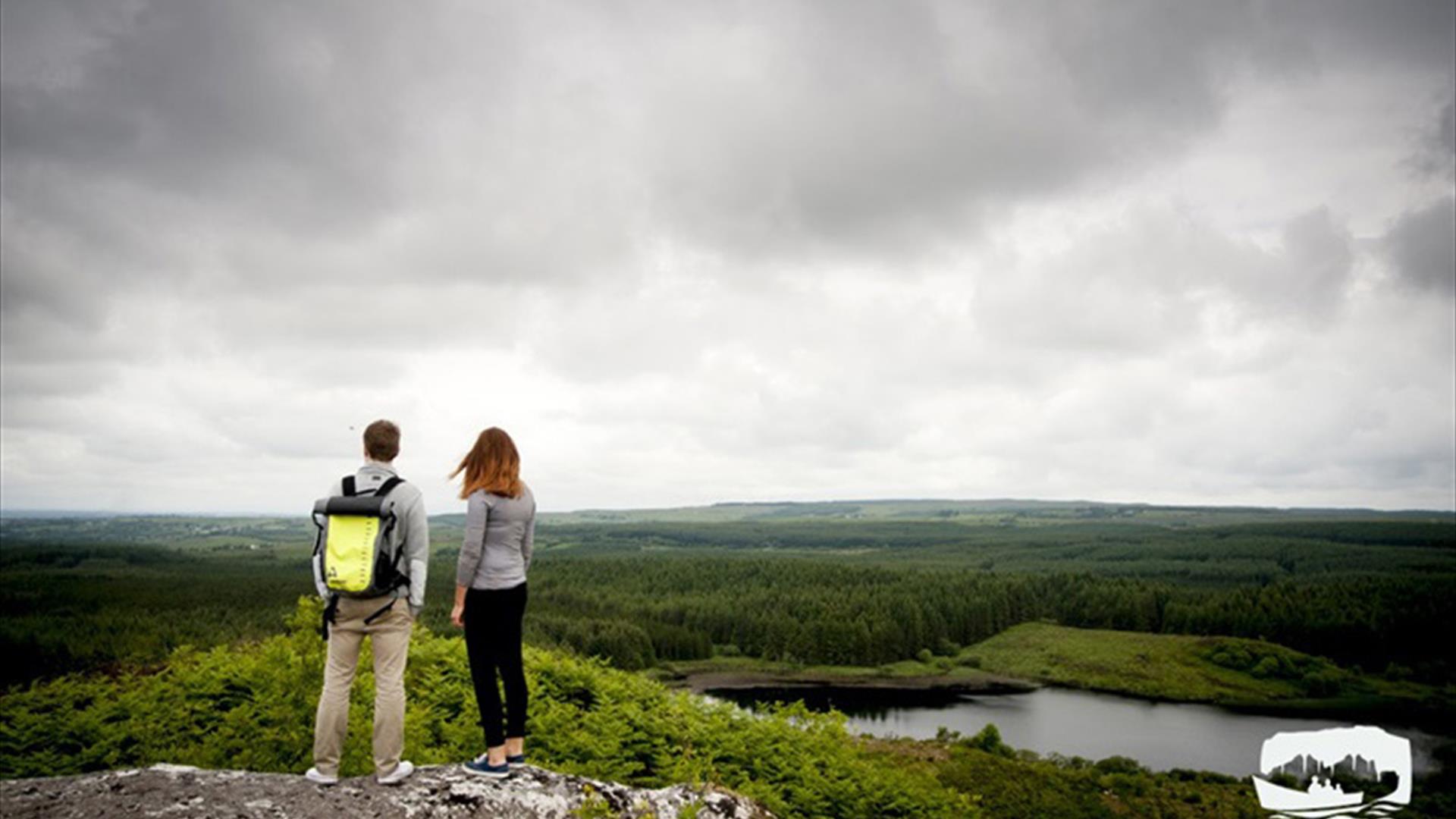 About
Big Dog Forest, cloaked largely with conifers, dotted with open stretches of upland landscapes and lakes, offers astonishing views, wilderness, and exploration with the highlight being the 360-degree view from the top of Little Dog.
The 1,097 hectares of forest is steeped in history and has an abundance of wildlife as varied as red deer, herons, dragonflies, and the Irish hare. This is truly a magical spot offering a great day out for all the family. Big Dog Forest along with Carrigan, Ballintempo Dog, Conagher and Lough Navar forests in west Fermanagh combine to form the largest continuous tract of forest in Northern Ireland covering over 8,500 hectares.
Facilities: car parking, interpretation, picnic area and Big Dog Walk.