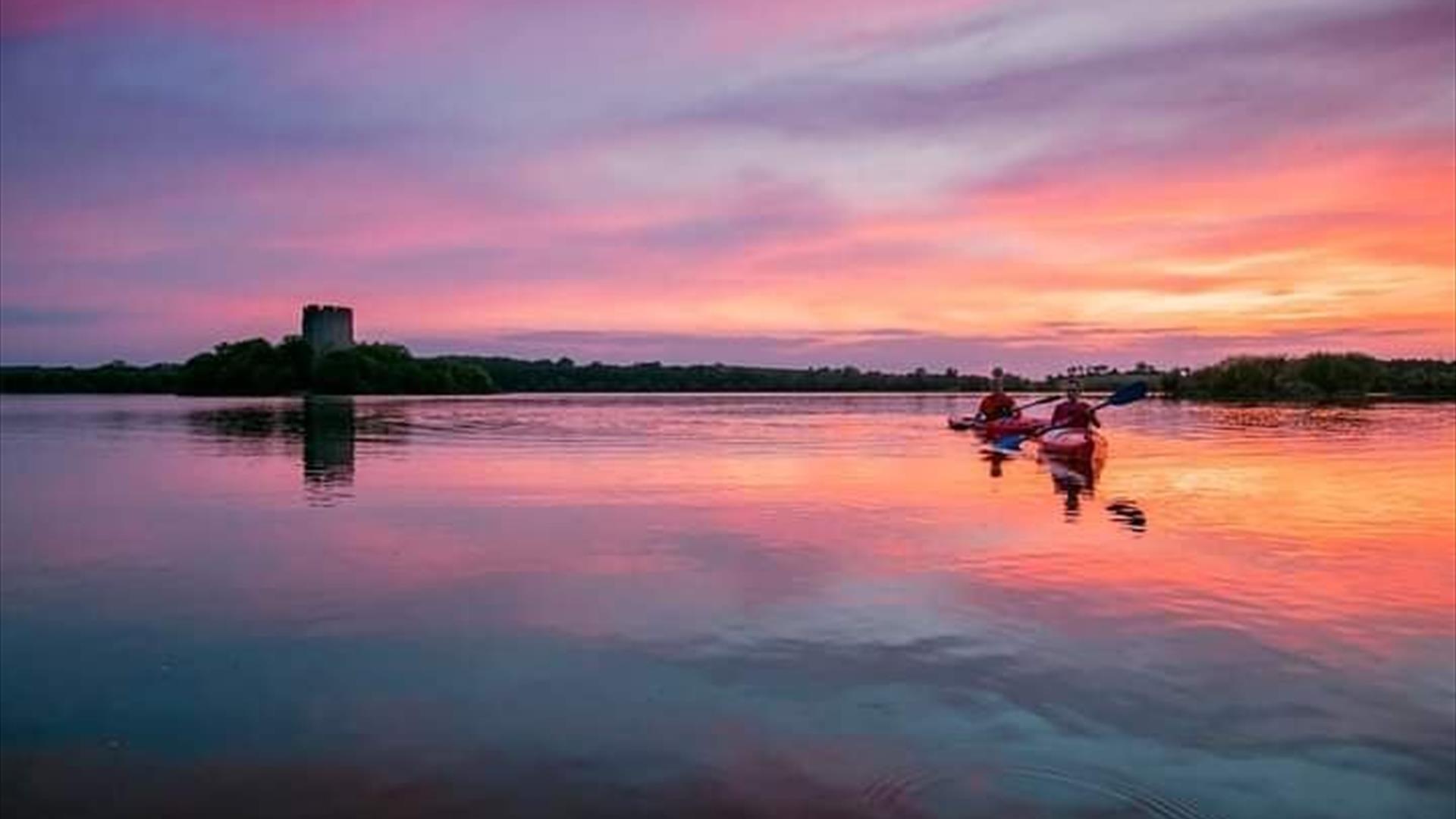 About
Calling all photographers and those who love nature as much as we do!! Dawn at the centre is a magical time of day as the suns long rays warm the hills and fields and the mists rising from the water create a stunning visual landscape, a picture worth taking a thousand times over.
The crepuscular animals (most active at twilight) will be going about their foraging and hunting at this time and if we are very fortunate, we might see some of these from a distance.
This sunrise walk will be led by Chris, our Biodiversity Coordinator who will guide you along a 2 KM walk and a canoe over to the magnificent Oughter Castle and back again.
A traditional boxty breakfast is included. If you want to go back out to the woodlands or on a kayak/canoe, this can be arranged (supplementary fees apply). Booking essential via www.cavanadventure.com