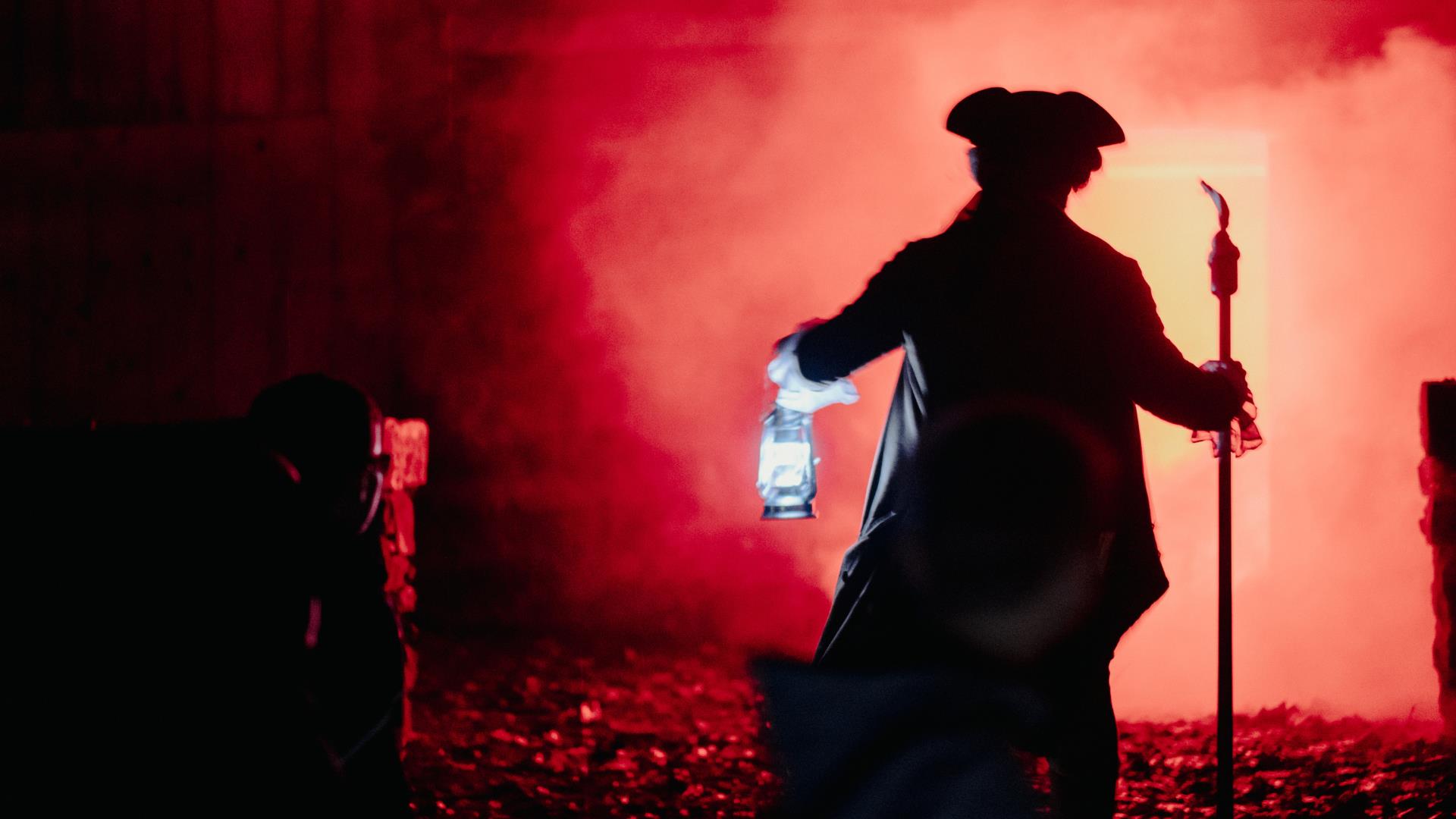 About
The soil beneath our feet holds many secrets…
Something long buried has been disturbed, and a dark, dreadful energy has been awakened by Patrick McSorley after a day of cutting turf at the bog.
The McSorley family, and all who cross their path, will pay a terrible price for reviving this darkness and will discover that some spirits can prove extremely difficult to rid of once and for all…
Are you feeling brave? Our Torchlight Tours are back for the spookiest season of the year as we bring old Hallowe'en to life at Ulster American Folk Park. Torchlight Tours will take place on the following dates;
• Friday 28th October
• Saturday 29th October
• Monday 31st October
Tickets are £14.50 per person. Tours run every 15 minutes, starting at 18:00 with the last tour at 22:30. Learn more and book your ticket through the link.