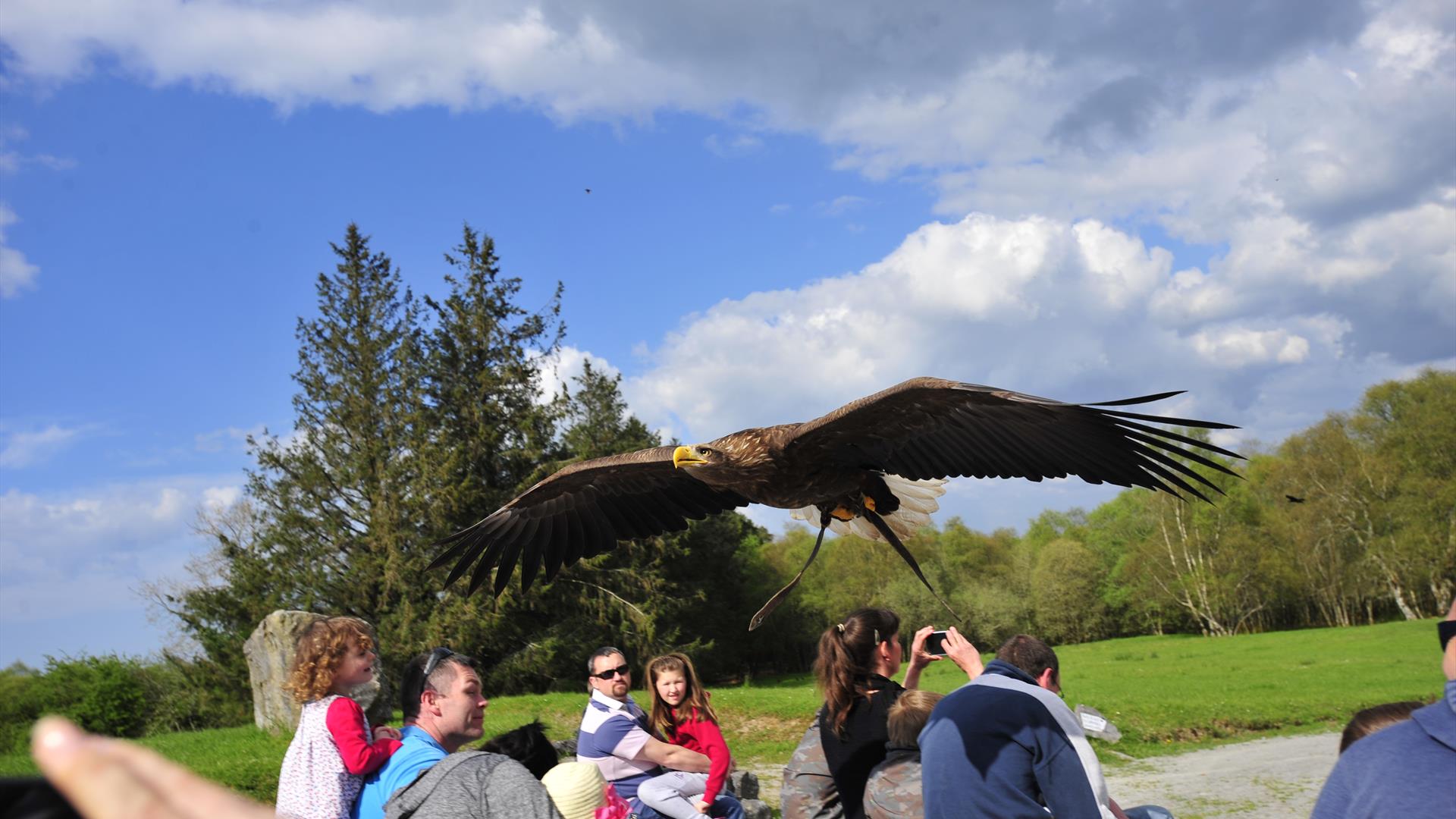 About
The attraction for all of the family - excitement, fun, photo opportunities and much more at affordable prices.
Enjoy Eagles, Hawks, Owls and Vultures flying right over your head, landing next to you or even landing on your own hand. Ireland's largest and multi award winning Bird of Prey Centre offers incomparable experiences. More than 100 Birds of Prey, some of them with a wing span of 3 metres and many other animals are waiting for you.
The interactive and highly entertaining bird shows start at 11:00am and 3:00pm every day. Before and after the shows you can enjoy guided tours or walk the parklands and see the birds in aviaries. You can also get hands-on with the animals in our Touch-Zoo, such as Raccoon, Foxes and Reptiles.
Our winter break is soon coming to an end. We look forward to welcoming you to the new season, starting on the 1st April