Walk your way through Fermanagh this Autumn with some of our top trails...
The viewpoint is the stunning background for 2 way-marked walks: one a steep 1 mile/1.5km assent and the other a leisurely 0.4 miles/600m trail. Marvel at the magnificent views over Lower Lough Erne and the Erne estuary, with its islands and promontories. There are also panoramic views of Mullaghmore and Slieve League. A peregrine may swoop past, or a pair of ravens tumble over the cliffs. Along the path there are heathers and bilberry between which can be seen the yellow flowers of cow wheat.
The path gives views over the spectacular Cliffs of Magho which are flanked on their lower slopes by the most species diverse woodland in Northern Ireland.
For more information CLICK HERE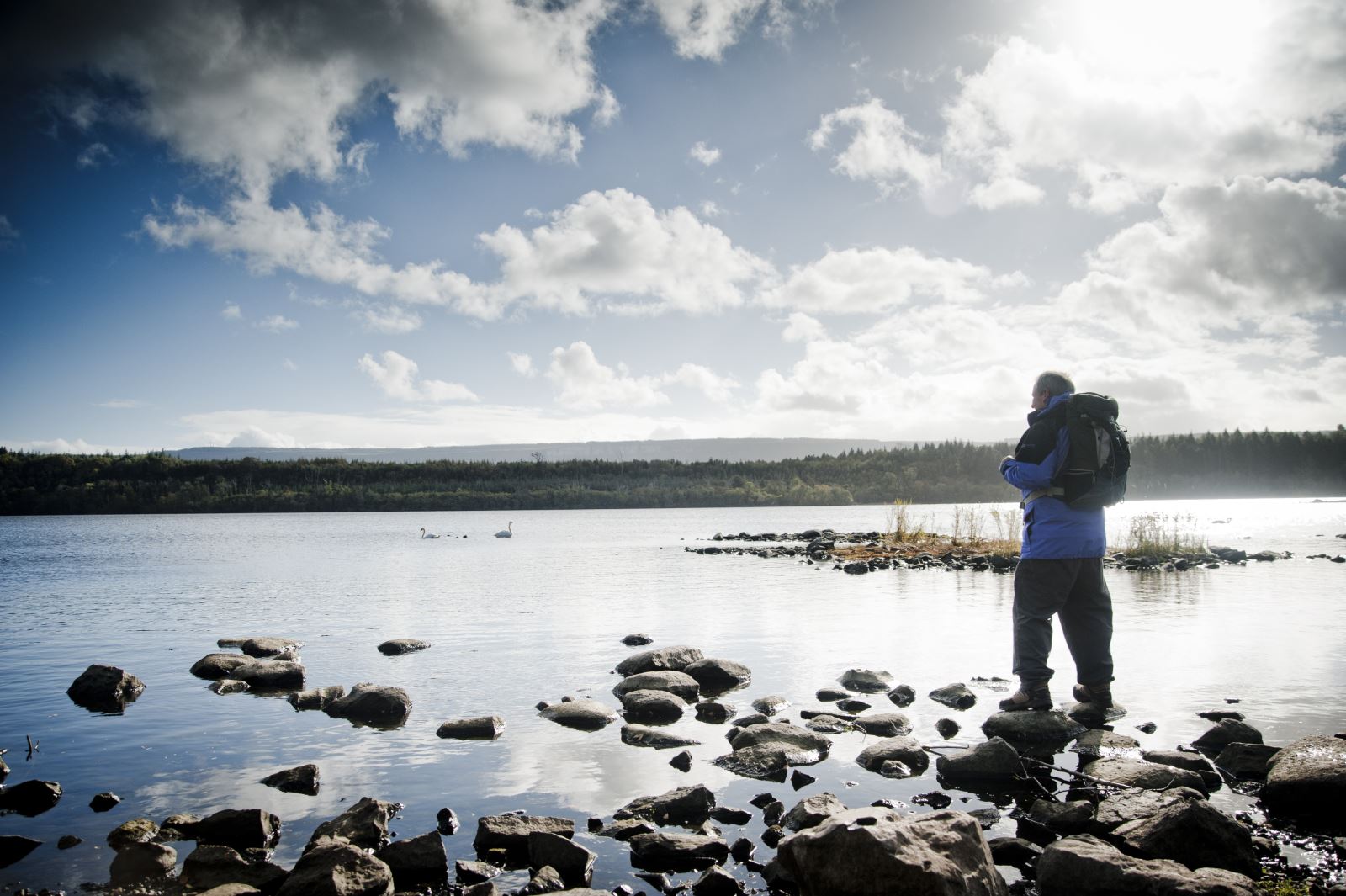 Castle Caldwell Forest
There are lovely trails through the wooded peninsulas at the eastern end of the lake. The bluebells are spectacular in spring and a wide variety of wildfowl occur off shore. The lake shore walks have numerous tree species including less common species such as spindle, guelder rose, purging buckthorn and the endemic Irish whitebeam. Yews occur on rocky outcrops.
For more information CLICK HERE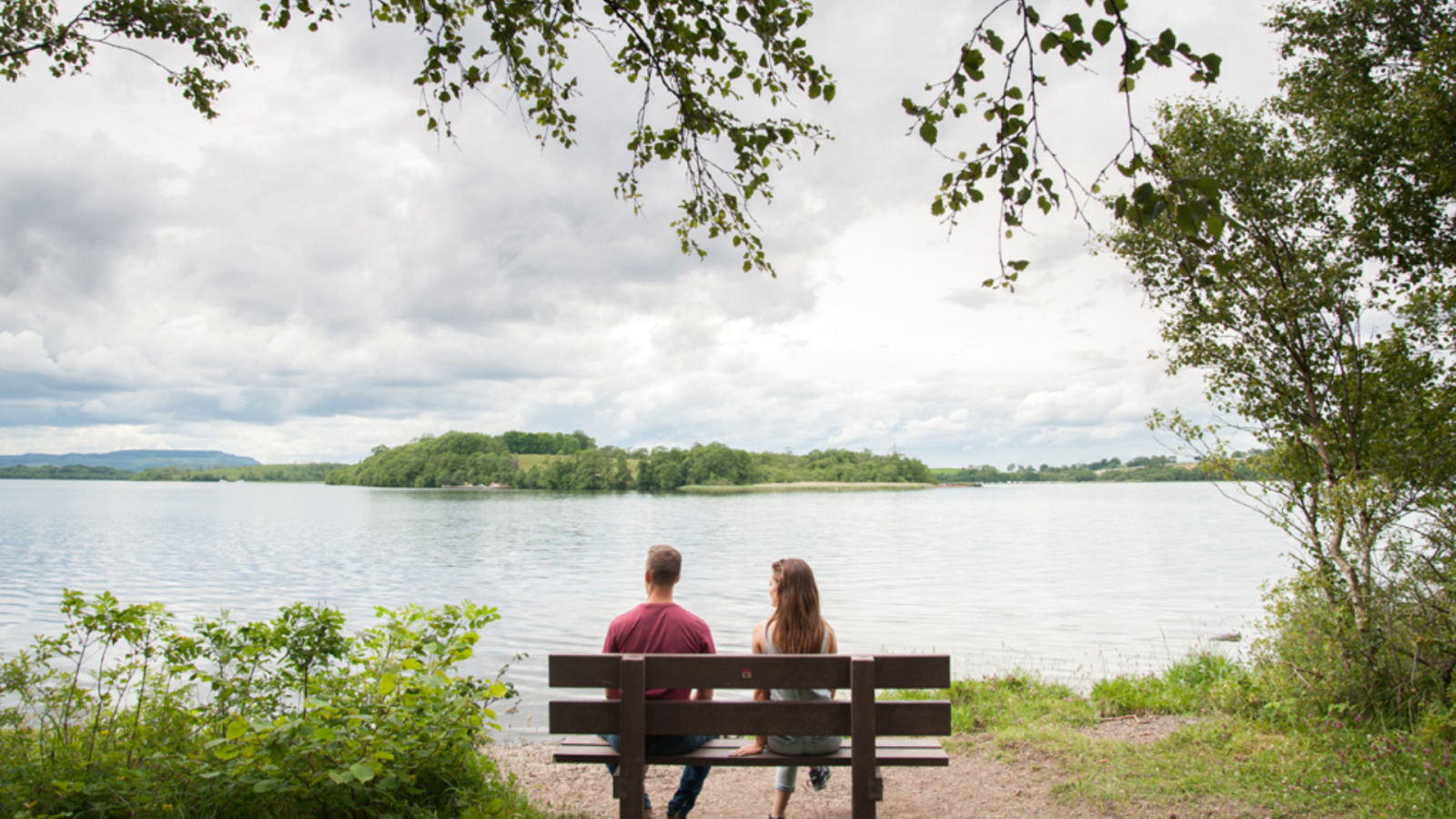 The many trails through this park will guide you through a variety of habitats: mature woodland, alder and willow carr and a rather fine wild flower meadow in front of the stable yard has cowslips and lesser butterfly orchids. There are several specially constructed dragonfly ponds.
For more information CLICK HERE

On the outskirts of Enniskillen, the National Trust estate at Castle Coole offers mature woodland carpeted with snowdrops, then bluebells, and patches of spring flowers, such as primroses, violets, early purple orchids, wood sorrel and wood anemones. The grasslands along the drives are species-rich with numerous grasses, common spotted orchids, and the occasional cowslip, greater butterfly and bird's nest orchids. Buzzards, and long-eared owls are resident on the estate, while in winter whooper swans and tufted ducks can be seen from the walk around Lough Coole.
Spring brings sand martins and house martins, and summer, migrant willow warblers, chiff chaffs and blackcaps. This site is also rich in dragonflies and butterflies: keep a lookout for the large brown hawker dragonfly, peacock and tortoiseshell butterflies. On summer evenings, bats swoop low feeding on insects along the tracks near the lake.
For opening times and further information CLICK HERE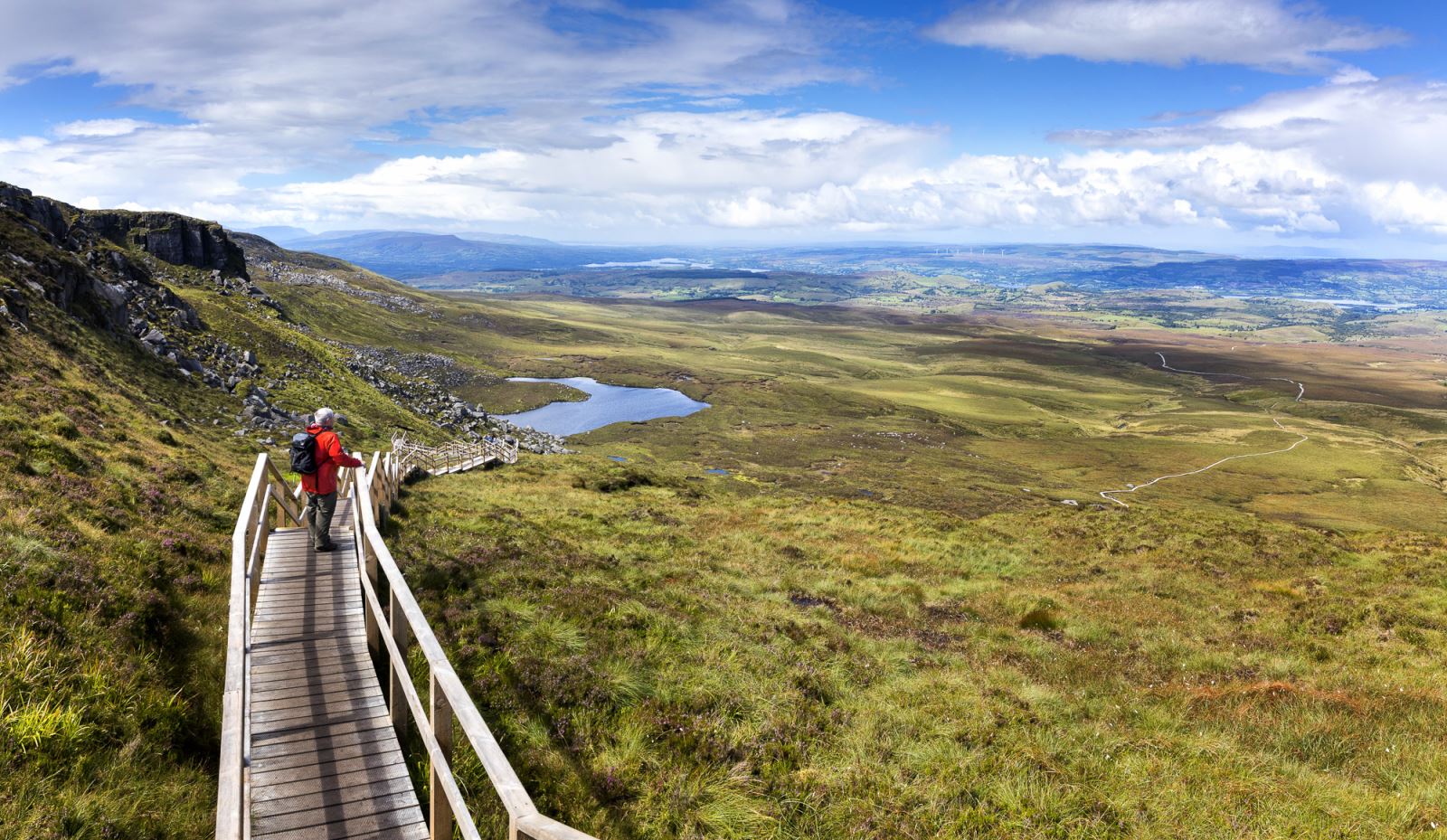 The Cuilcagh Legnagbrocky Trail is a linear route which will appeal to walkers with some experience walking in the hills. The route is quite isolated and showcases the scenic wilderness of Cuilcagh Mountain. The trail meanders along a quiet farmland track before traversing a wooden boardwalk that consists of a steady climb to the mountain face. Here a stepped boardwalk climbs through steep terrain and boulder fields before reaching the summit plateau. This boardwalk was constructed in order to protect the rare and sensitive blanket bog habitat that stretches here as far as the eye can see. A rough mountain path negotiates the wild summit plateau for a few kilometres before reaching an ancient cairn (the remains of a burial mound dating from the Bronze Age 2,500 – 500 BC) that stands at 666 metres (2,182 ft) above sea level. On a good day you'll enjoy 360 degree views of the Sligo Mountains, Upper Lough Erne, The Atlantic Ocean as well as counties Cavan, Leitrim and Donegal.
To ensure the sustainable development and enjoyment of the area for all, Fermanagh and Omagh District Council has issued the following visitor information and guidance:
- Be mindful of your environment and always park responsibly. Never block access or park on private land
- Always be prepared for the outdoors. Mountain weather conditions can change very quickly. Ensure you have suitable footwear, clothing, map, ample water and snacks (please note mobile phone reception in the area is poor)
- Follow the 'Leave no trace' principles to ensure the stunning landscape is kept in pristine condition for everyone to enjoy. Always bring your rubbish home
- Please be aware that to reach the start of the boardwalk you must first walk approximately 5 kilometres of gravel track from the Cuilcagh Mountain Park car park.
For more information CLICK HERE
Autumn is an amazing time to explore Fermanagh, check out some of our suggested itineraries and make plans for a lakeland visit that will stay with you forever...