Where do you even start when it comes to ticking off your Fermanagh Bucket List? With so many amazing experiences to enjoy it's difficult to narrow it down, so we've put together a little bucket list that we know will tick lots of boxes!!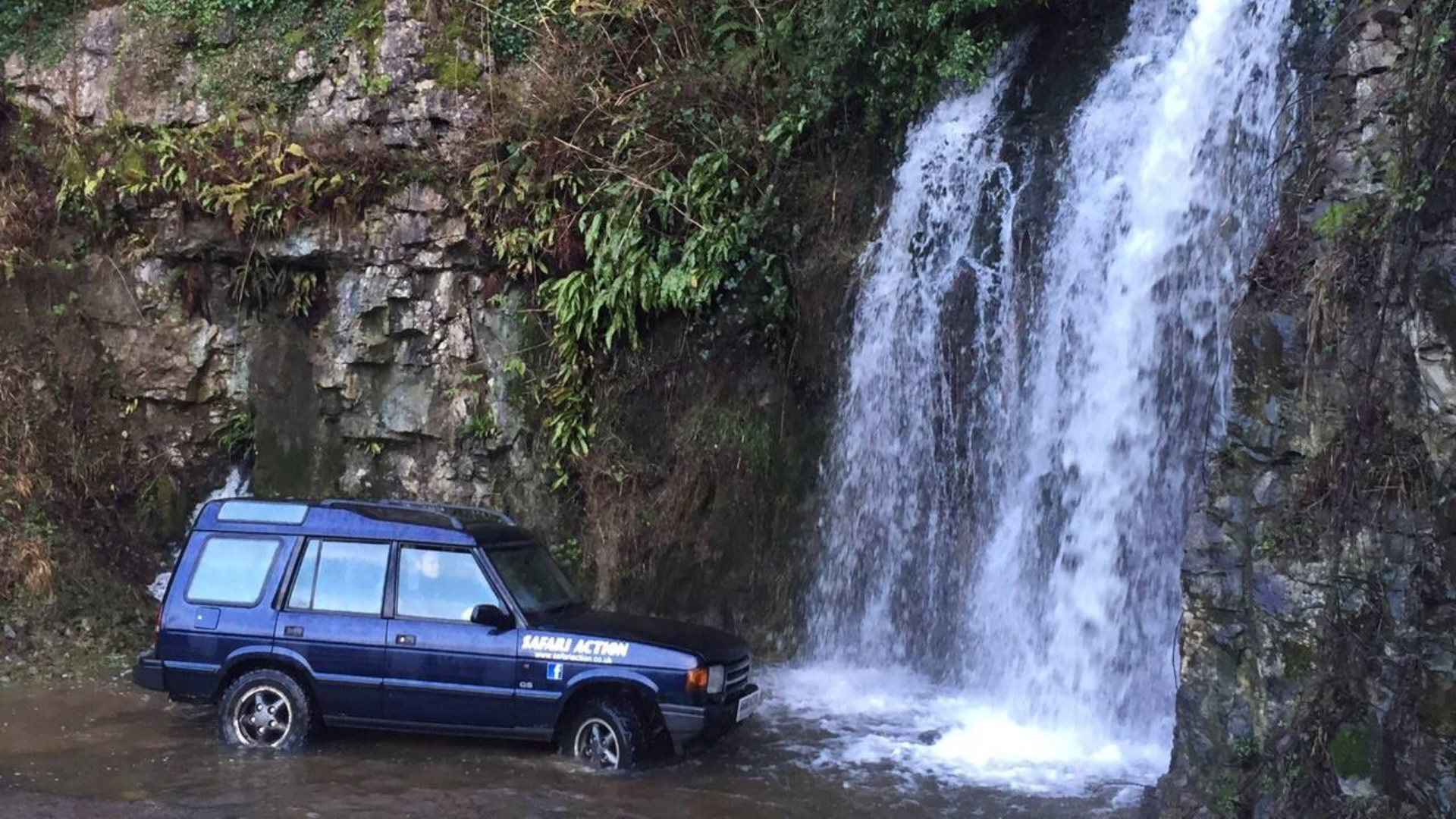 Safari Action - Have you ever wanted to try something a little bit different? Then Safari Action is the place for you. Activities include Off Road Driving, Blind-Fold Driving, Shooting (includes soft air rifle shooting and Clay shooting), Archery and Team Building Tasks. All of the activities are suitable for those with little or no experience so this really is the perfect day out for everyone.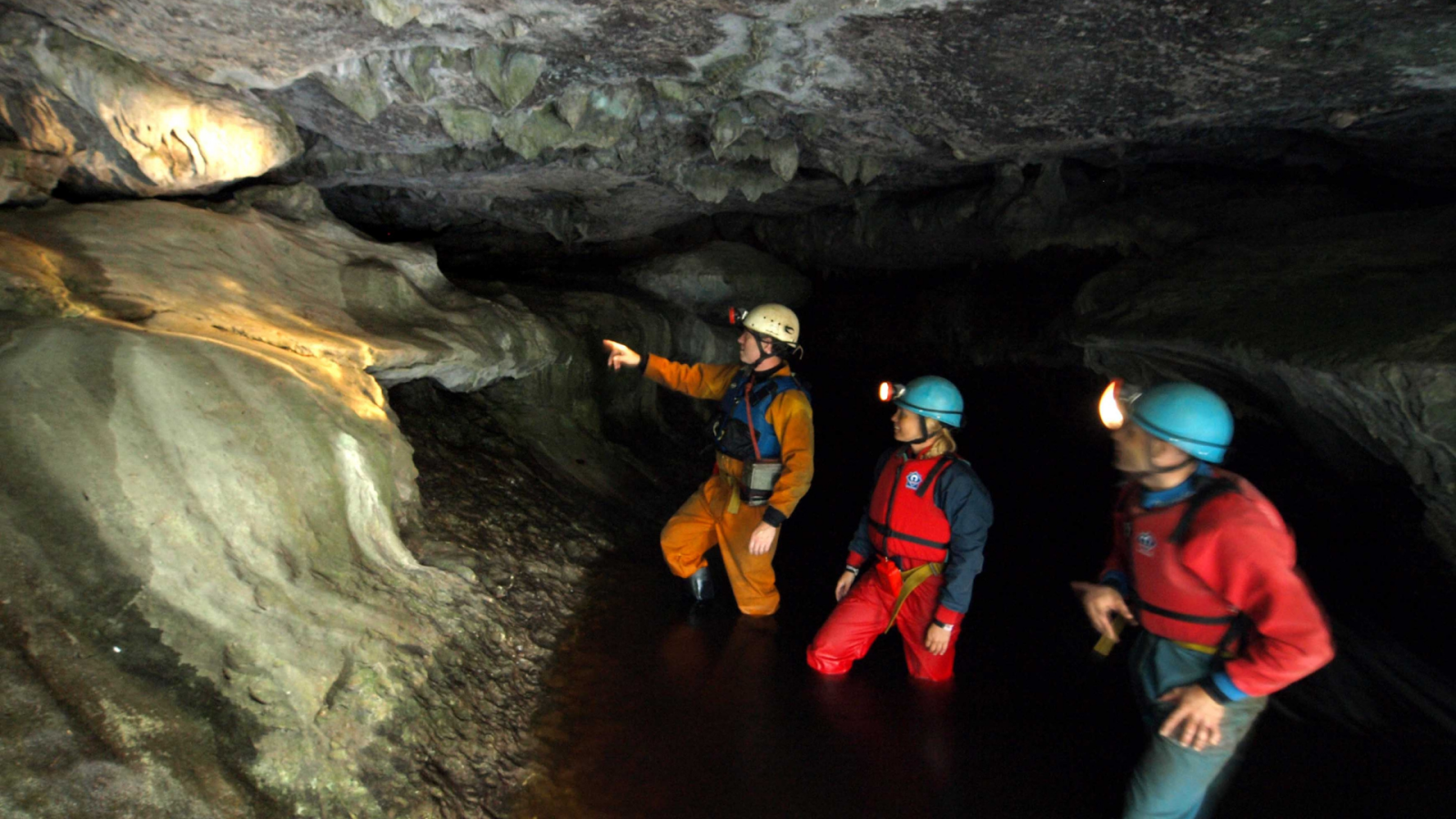 Go Underground with Corralea - A true Caving Experience... ​Explore the caverns and tight passageways. Wade through cave waters and experience complete darkness 60ft below the surface. With a local Cave Leader, discover the natural caves of Fermanagh as the first explorers would have done hundreds of years ago.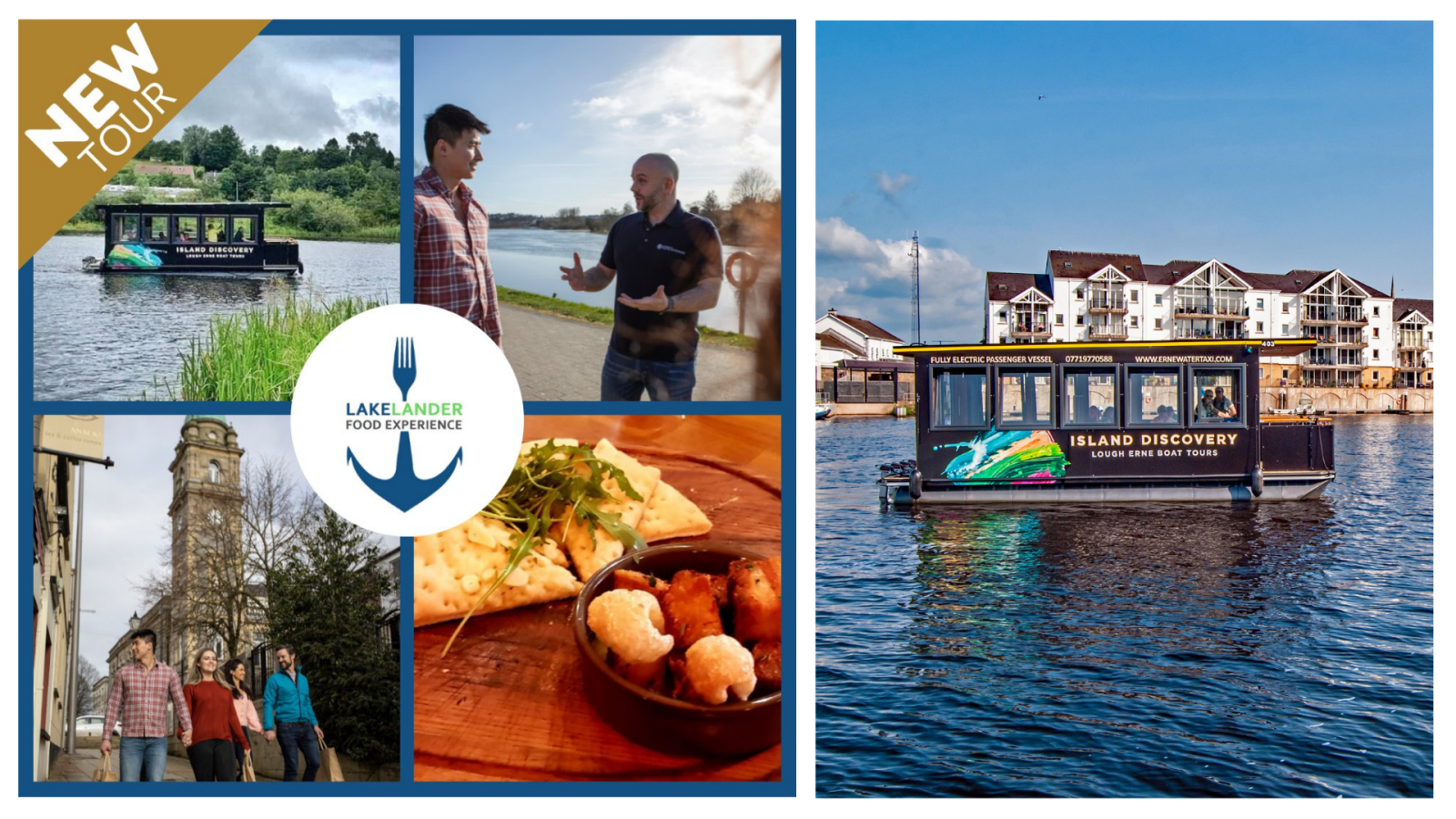 The Lakelander Food Experience. When two amazing experiences come together you are sure of something very special indeed, and the Lakelander Food Experience is surely that! The Island Discovery and Enniskillen Taste Experience have teamed up to bring you the best of the Fermanagh Lakelands in a brand new experience in the Island Town. The Lakelander Food Experience invites food lovers to enjoy this unique food tour on land and on water!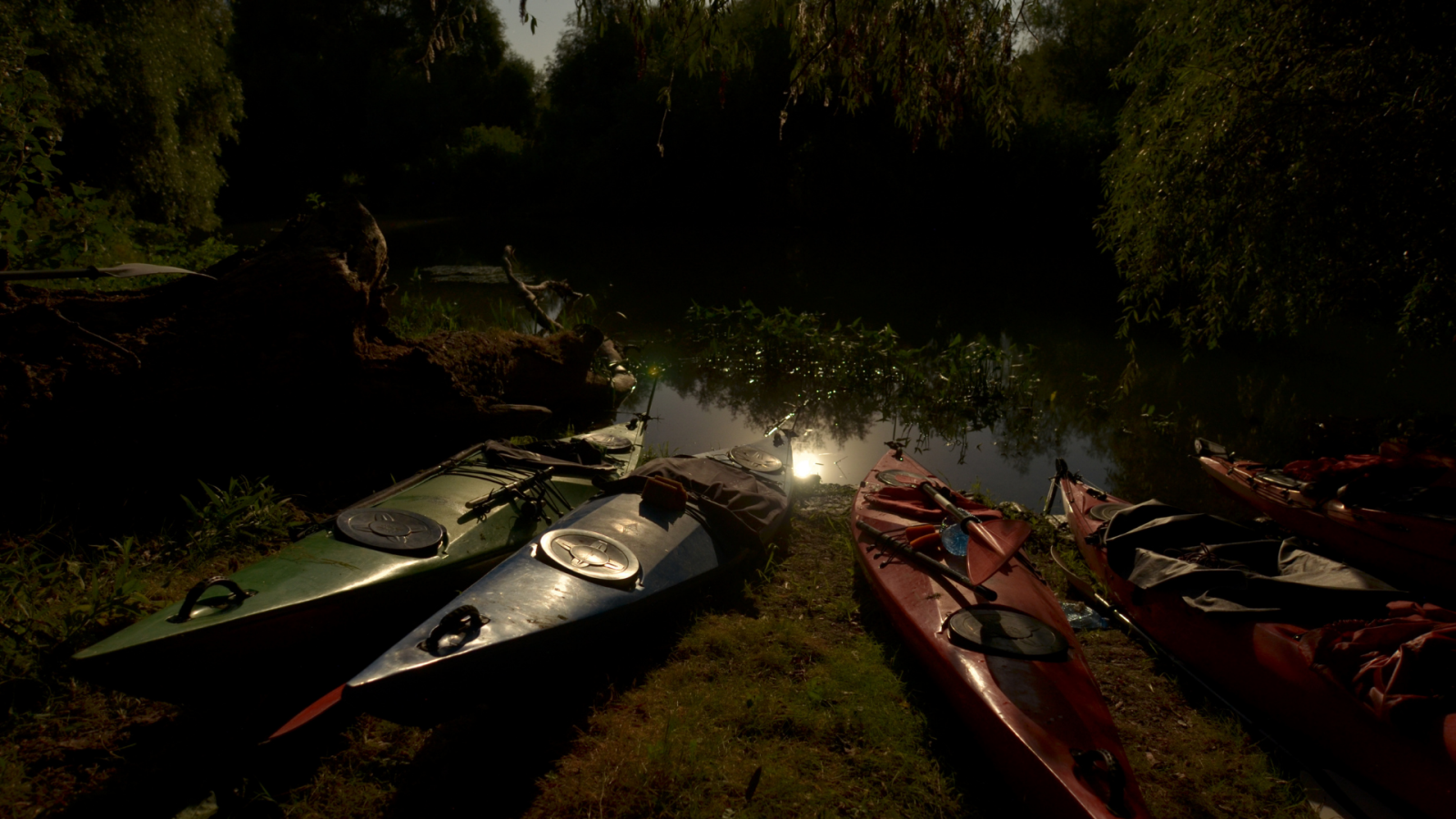 Take a Moonlight Paddle with Blue Green Yonder, and paddle your way to Devenish Island with the moon glistening off Lough Erne. This is certaininly a bucket list activity if we ever saw one!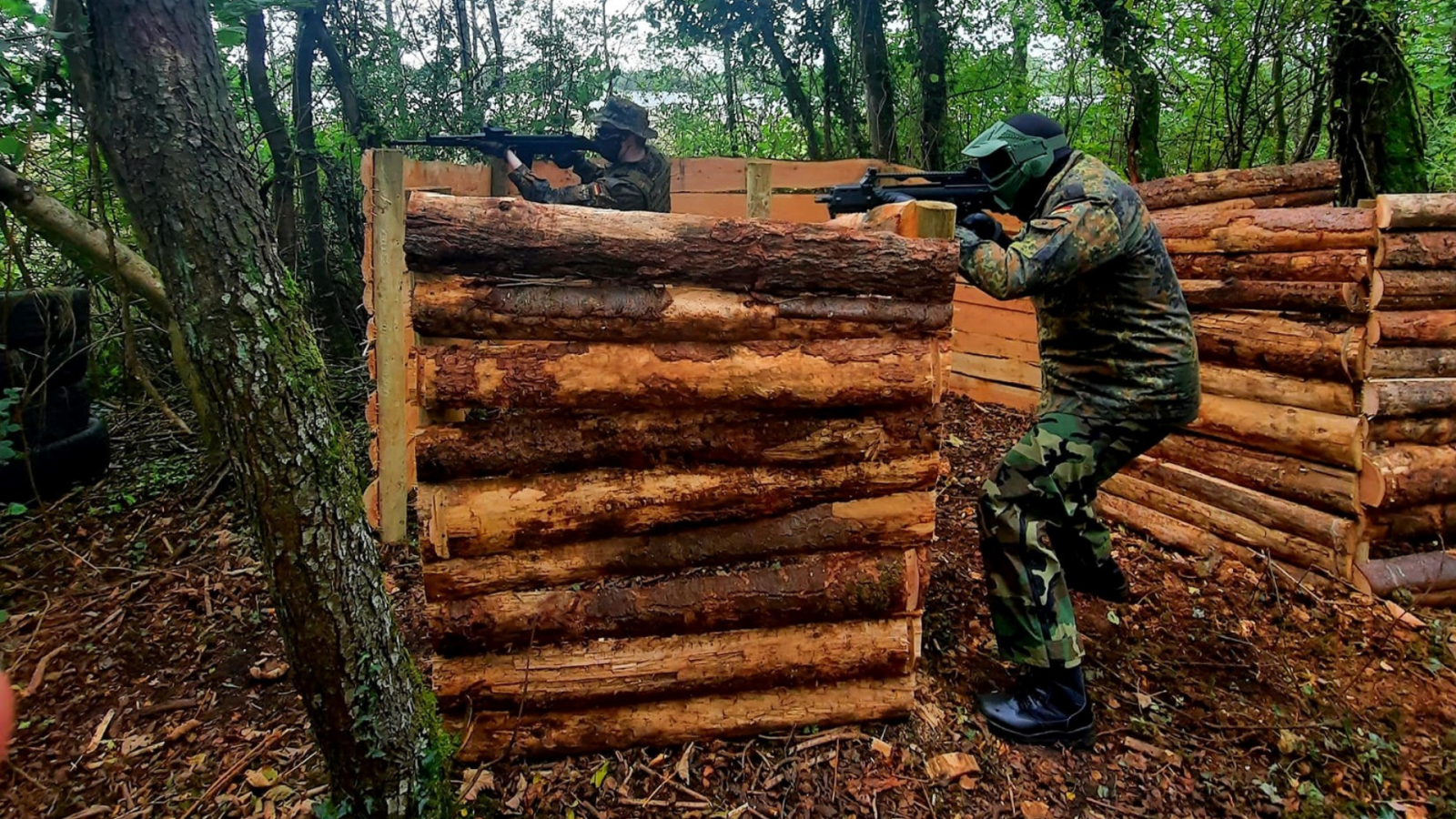 Take Aim at Battlegrounds Activity Centre. Battlegrounds Activity Centre is a new Airsoft Site based near Derrylin in Co. Fermanagh. Providing skirmish type gameplay on the shores of Lough Erne this will get your adrenaline pumping for sure! Airsoft is great fun for team building, stag/hen parties or just a great family fun day out.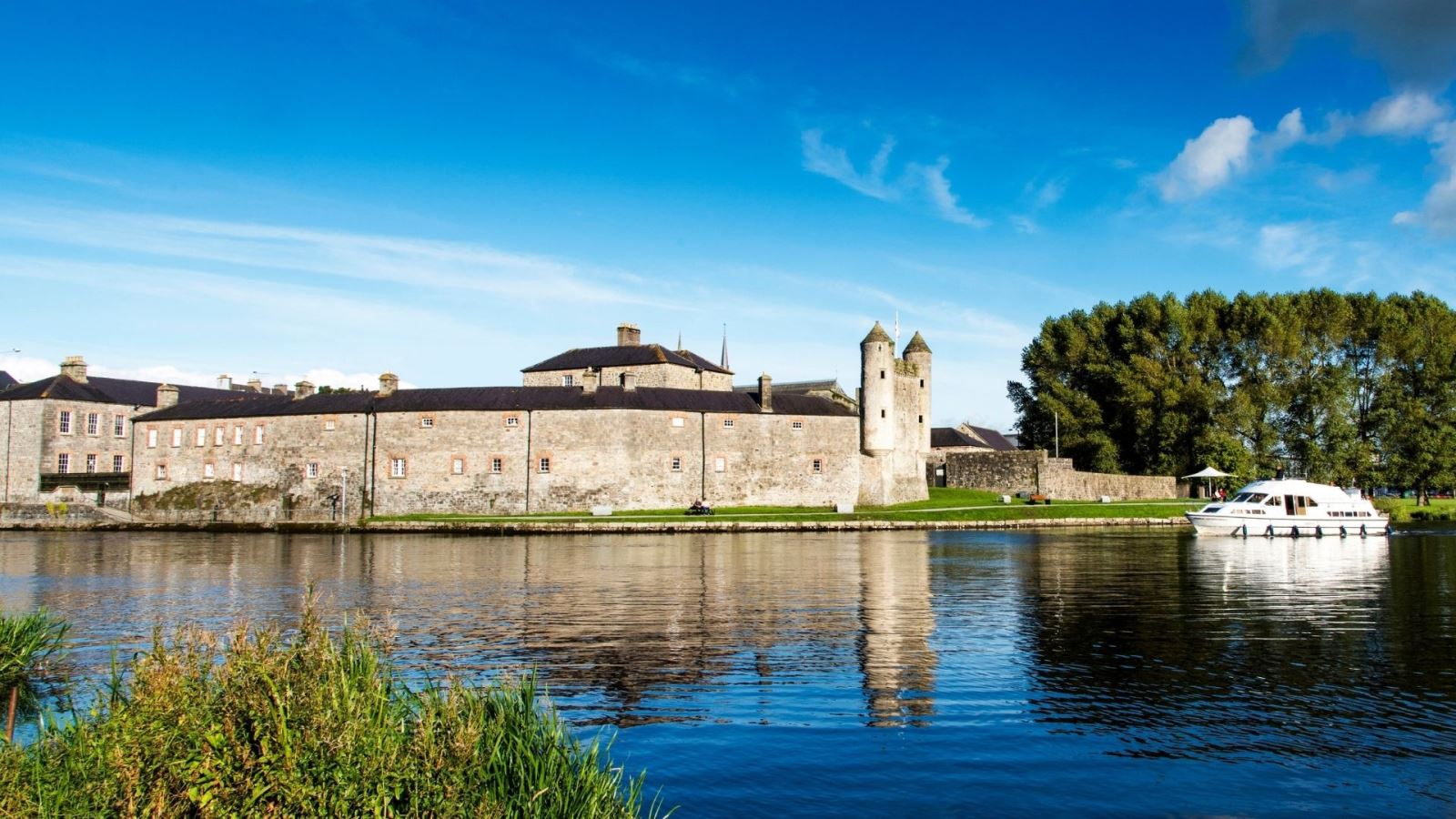 Explore Enniskillen Castle, situated beside the River Erne in County Fermanagh, was built almost 600 years ago by Gaelic Maguires.
Guarding one of the few passes into Ulster, it was strategically important throughout its history. In the 17th century it became an English garrison fort and later served as part of a military barracks.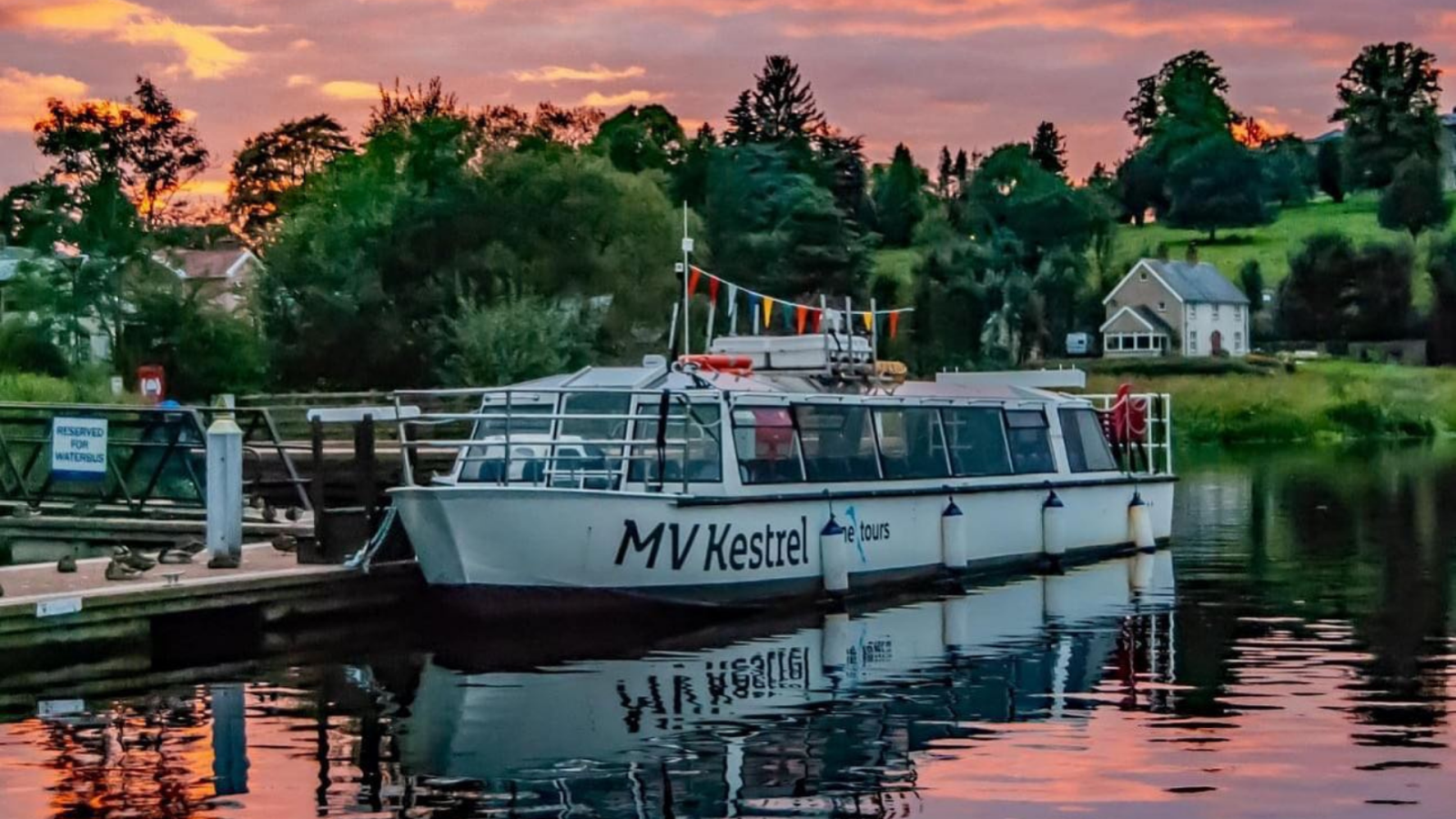 Hop on a boat for a tour, take a public tour around Enniskillen with a stop off at Devenish Island with our friends at Erne Tours, tours run May to September, check out Erne Tours for more details.
Image Credit - Enniskillen Castle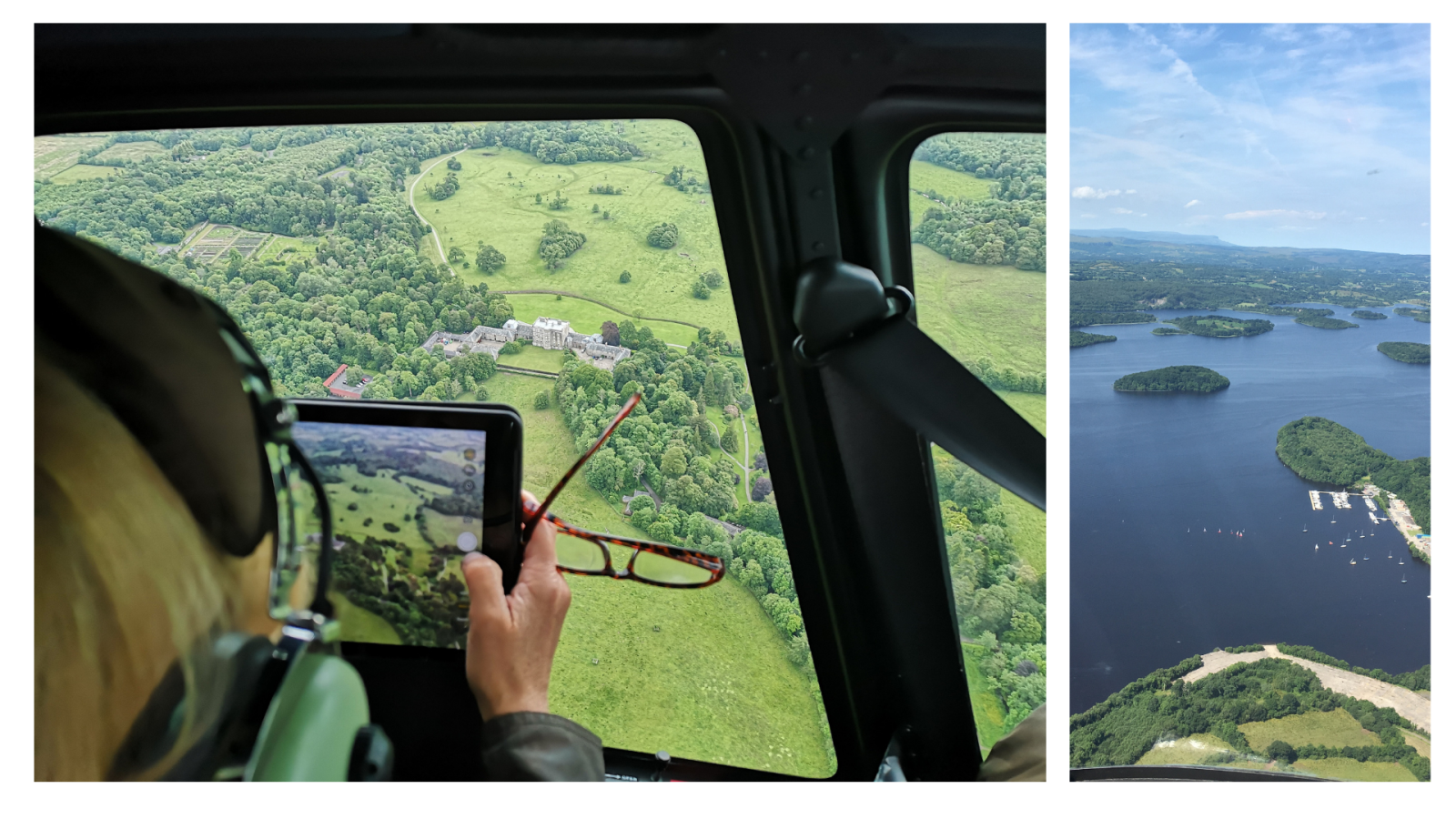 See Fermanagh from above with Cutting Edge Helicopters, Take off from St Angelo Airport and enjoy the beautiful views over Lough Erne. Lough Erne is one of the UK's largest freshwater lakes and boasts spectacular scenery, historic sites and islands. Enjoy the beauty of the Lower Lough, including the town of Enniskillen, Castle Archdale, Boa Island, Lusty Beg, Castle Caldwell, Lough Navar, Tully Castle, Devenish Island and the world famous Lough Erne Golf Resort, before landing back at St Angelo Airport.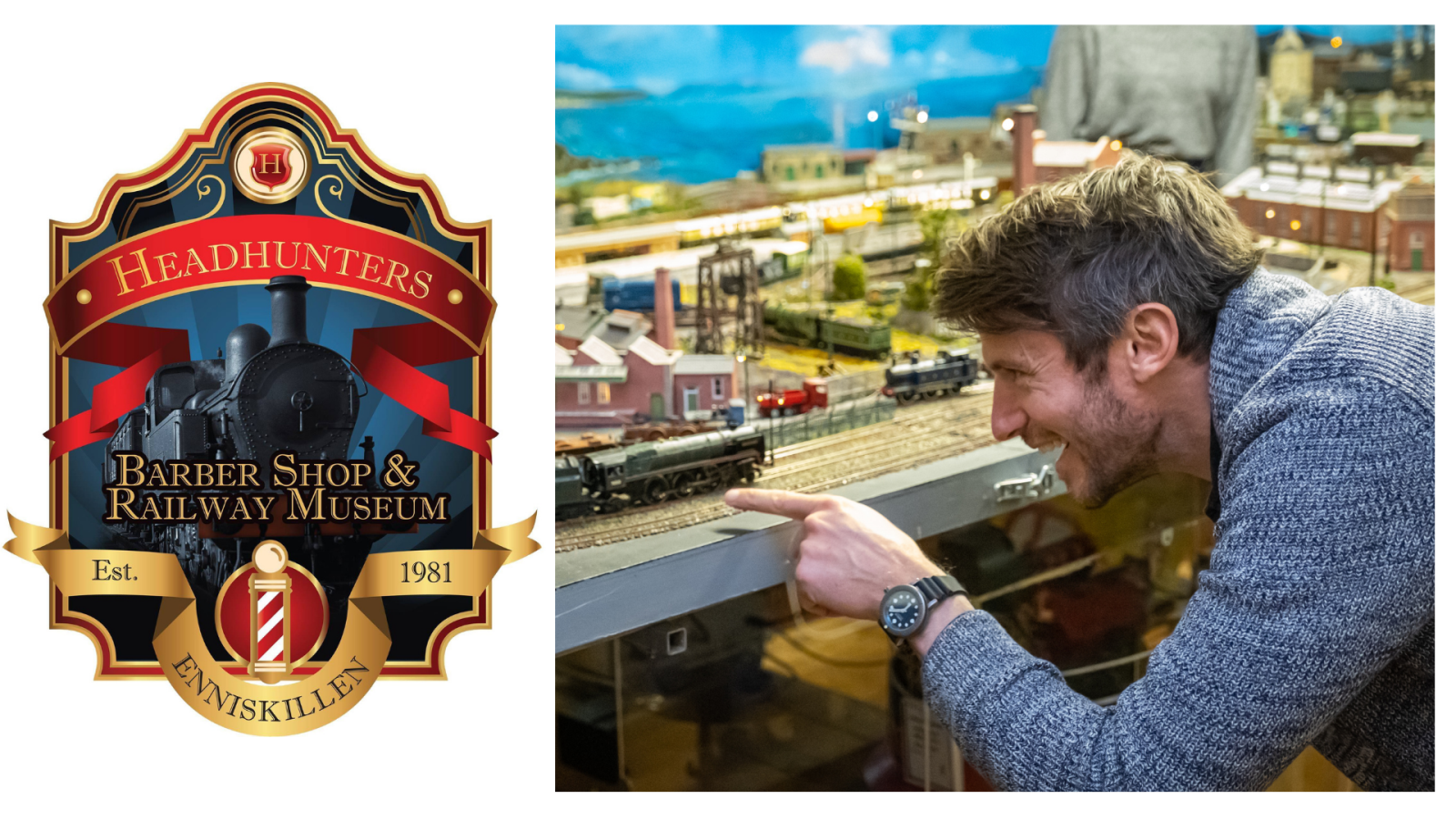 How many places can you get a haircut and explore the golden age of steam travel at the same time? One, there is only one and it's in Enniskillen! Today, Headhunters Barber Shop & Railway Museum boasts one of the largest collections of Irish railway memorabilia on display. Starting at the reconstructed booking office, where the ticket collector invites you to step on board, your journey recreates railway travel through Fermanagh and the border counties until the closure of the lines in 1957, with lovingly created exhibits like the Station Master's office, booking office and signal box. This really is a one in a million visitor attraction.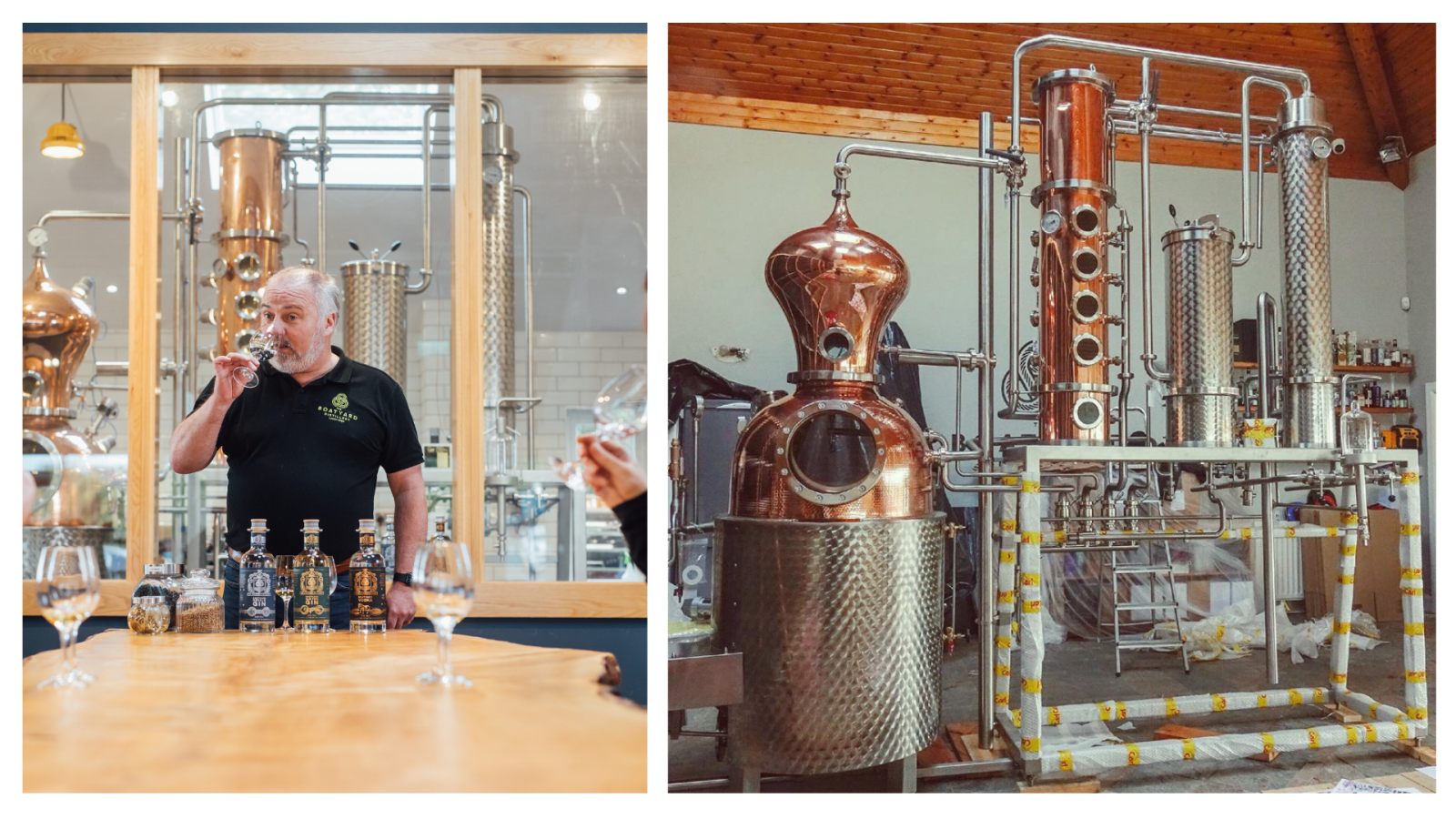 Gin Tour of Boatyard Distillery Explore the journey into how Boatyard produce the finest spirits using only the highest quality botanicals and ingredients. Let them unlock some of the secrets that go into making Boatyard Double Gin and you will get to see first-hand how all of their spirits bring to life the essence of Fermanagh.
Your tasting will also include one 70cl bottle for you to personally sign and label yourself and take away in a lovely hand-debossed and branded gift bag.
Now we've given you the list it's time for you to get ticking, enjoy your adventures and be sure to tag us in them @fermanaghlakelands