Fermanagh is the perfect location for a short stay in Ireland, located only 2 hours from Dublin and 1hr 20 minutes from Belfast, you'll find yourself in the heart of Ireland's Lakeland County.
As well as an amazing variety of attractions and activities within the region we are also only a stones throw from some fantastic attractions in neighbouring counties.
Check out our recommended nearby attractions and add a few to your next Fermanagh itinerary...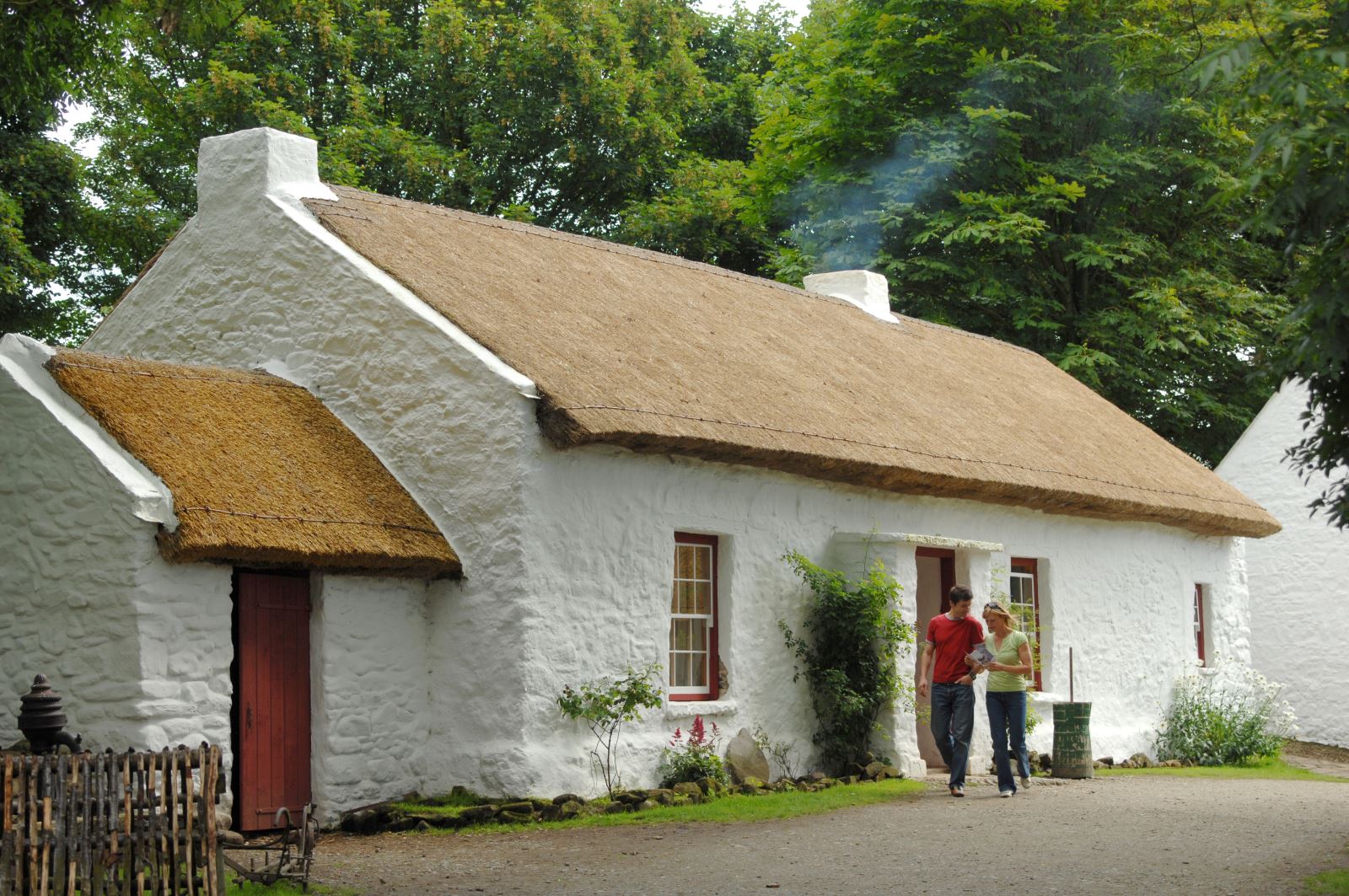 Located in Omagh Co. Tyrone - 45 minute drive from Enniskillen.
Journey back in time at the Ulster American Folk Park, from the Old World of Ulster to the New World of America.
Wander the well-trodden pathways and traditional farmhouses, learning what life was like in rural Ulster. Step on-board the full-scale emigrant ship and experience what the cramped quarters were like on the dangerous journey to America. Emerge into the 'New world' and find out how Ulster peoples emigration had an impact through North America.
Don't miss the traditional craft demonstrations by talented costumed guides, from wool spinning to willow weaving. To make the most of your visit we recommend you give yourself between 2 and 3 hours to explore all that the museum has to offer, including the 'Bad Bridget' exhibition shining a light on the heart-wrenching tales of women who emigrated from 1838 to 1918. Find out more...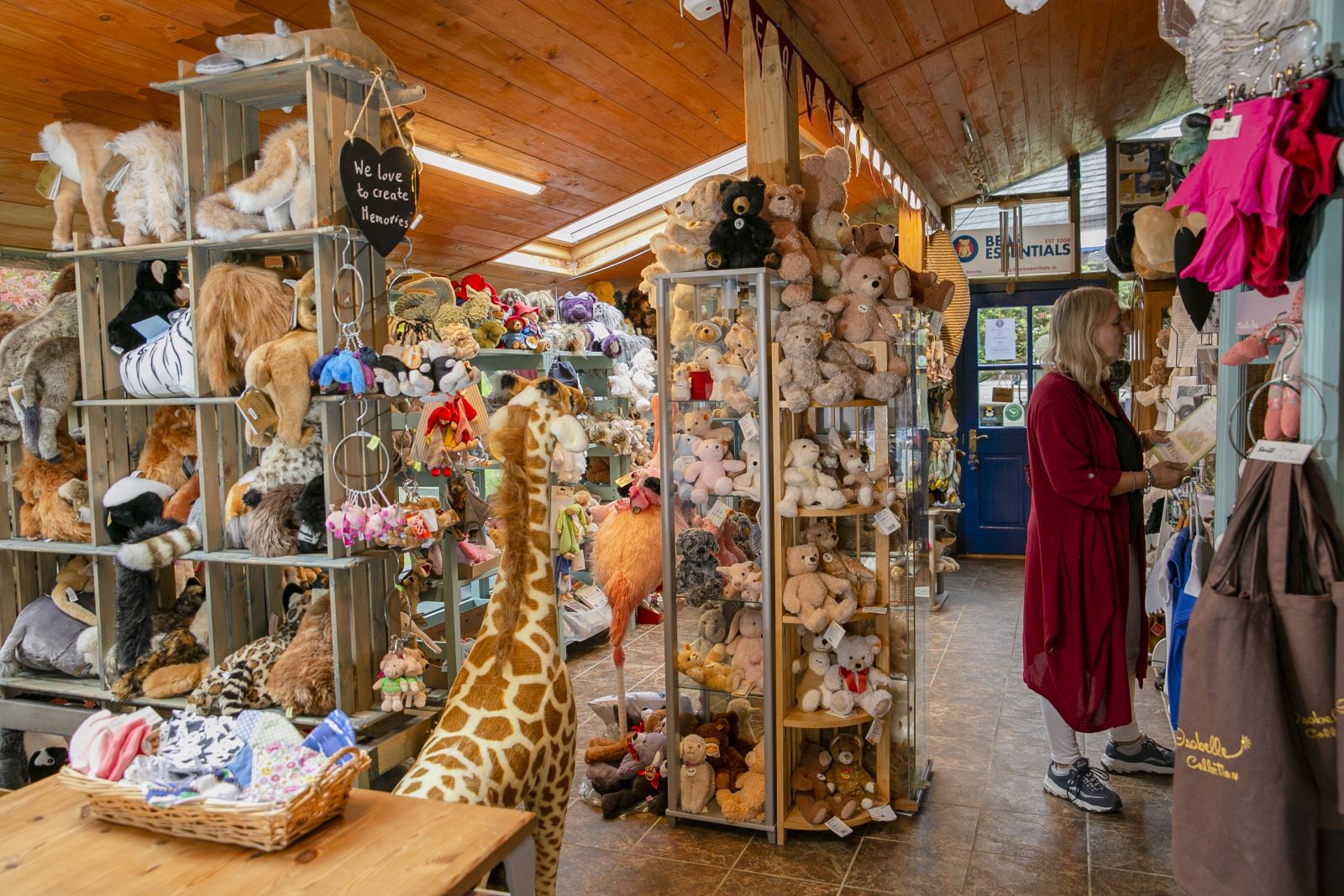 Located in Bawnboy, Co. Cavan - 30 minute drive from Enniskillen.
Bear Essentials is a designer teddy bear craft and tourism business owned by Anke Morgenroth, located beside Brackley Lake in County Cavan. It is within the area of the Marble Arch Caves Geopark, just 30 minutes from Enniskillen Town.
If you go down to the woods near Bawnboy, County Cavan you are sure of a big surprise, for teddy bear heaven is just beside Brackley Lake on the borders of Fermanagh and Leitrim. Bear Essentials designs and hand makes its own unique bears. The Teddy Bear Gift Shop (open Wed-Sat 10am-5pm or by appointment) displays over 1000 famous brands like Steiff, Charlie Bears, and, of course, Anke's Irish made one off mohair collector Teddy Bears and Baby Essentials. Find out more...
Located in Omagh, Co. Tyrone - 55 minute drive from Enniskillen.
An Creagán is a superb site with a range of facilities and activities for families, couples, individuals and groups. Located between the historic town of Omagh and the market town of Cookstown at the foothills of the majestic Sperrin Mountains.

Set in breathtaking surroundings you can recharge your batteries and enjoy one of the many walks and cycle trials on the grounds and take in the sights and sounds as you pedal or walk through the open landscape and forest trails. Or perhaps just enjoy the beauty, peace and quiet and relax in our picnic area by the community garden and pond. By this stage you will be ready for some culinary flavoursome delights from our restaurant, using the finest of seasonal ingredients and local produce. Serving everything from afternoon tea and light snacks to lunches and evening meals. Then relax and unwind in the evening to live music with everything from traditional and old time to folk and county. Find out more...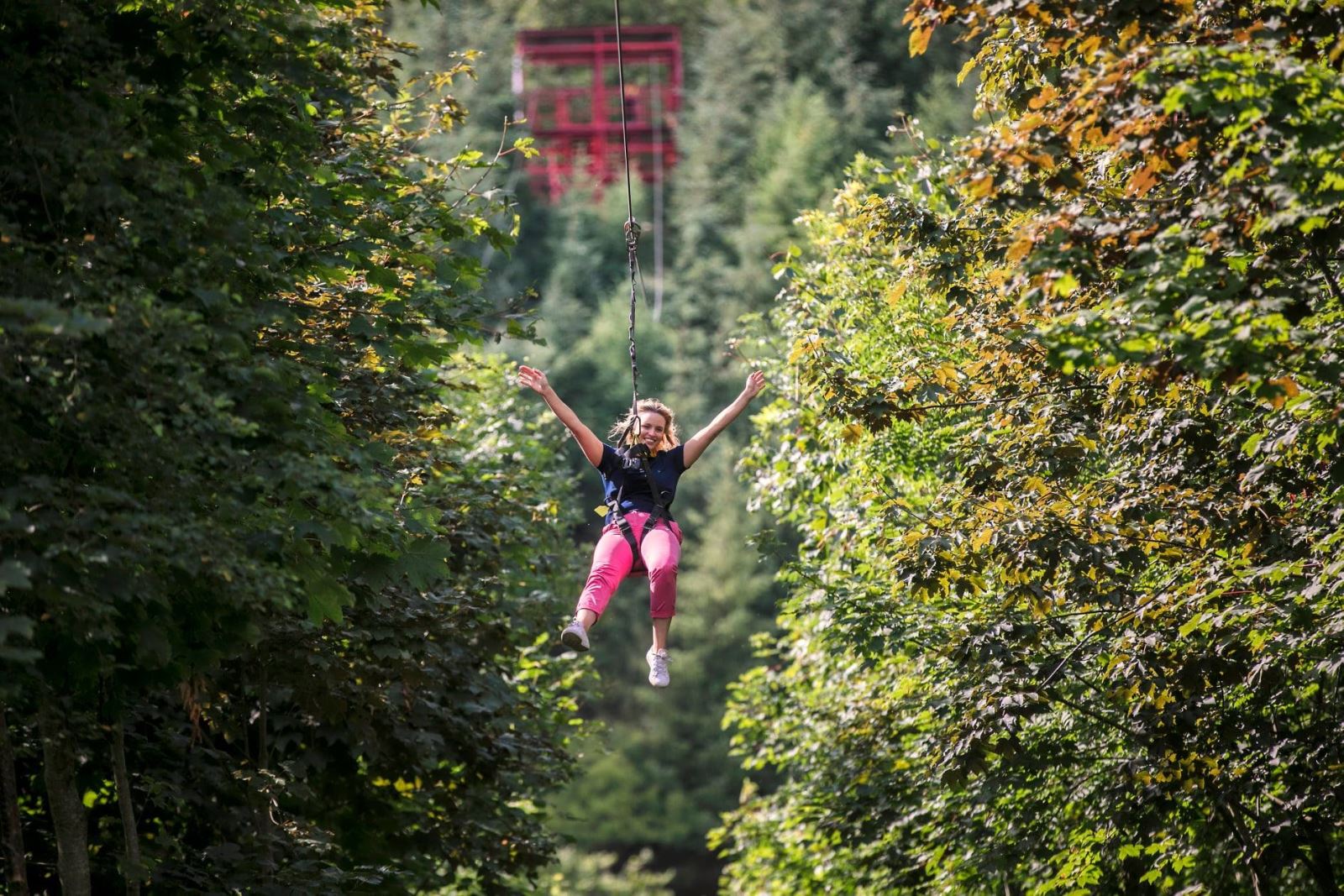 Located in Ballygawley, Co. Tyrone - 45 minute drive from Enniskillen.
Ready for adventure? Look no further than Multi Award Winning Todd's Leap!
Days outs at Todds Leap are all about getting outdoors, spending time with friends, doing something momentous & having more fun than you ever felt possible! That's what makes Todds Leap Activity Centre a great option for families as well as friends looking for a fun day out or celebrating a special occasion!
There are over 20 action packed activities available at Todds Leap Activity Centre including Off Road Driving, Clay Pigeon Shooting, a 500m ZipLine, a Giant Swing, a Free Fall Drop Zone, Paintballing, Splat Master, Woodland Trails, Air Rifles, Archery, Climbing Wall and the Big Yella Slide, all spread across a purpose built off road track, so getting around is really fun!! Find out more...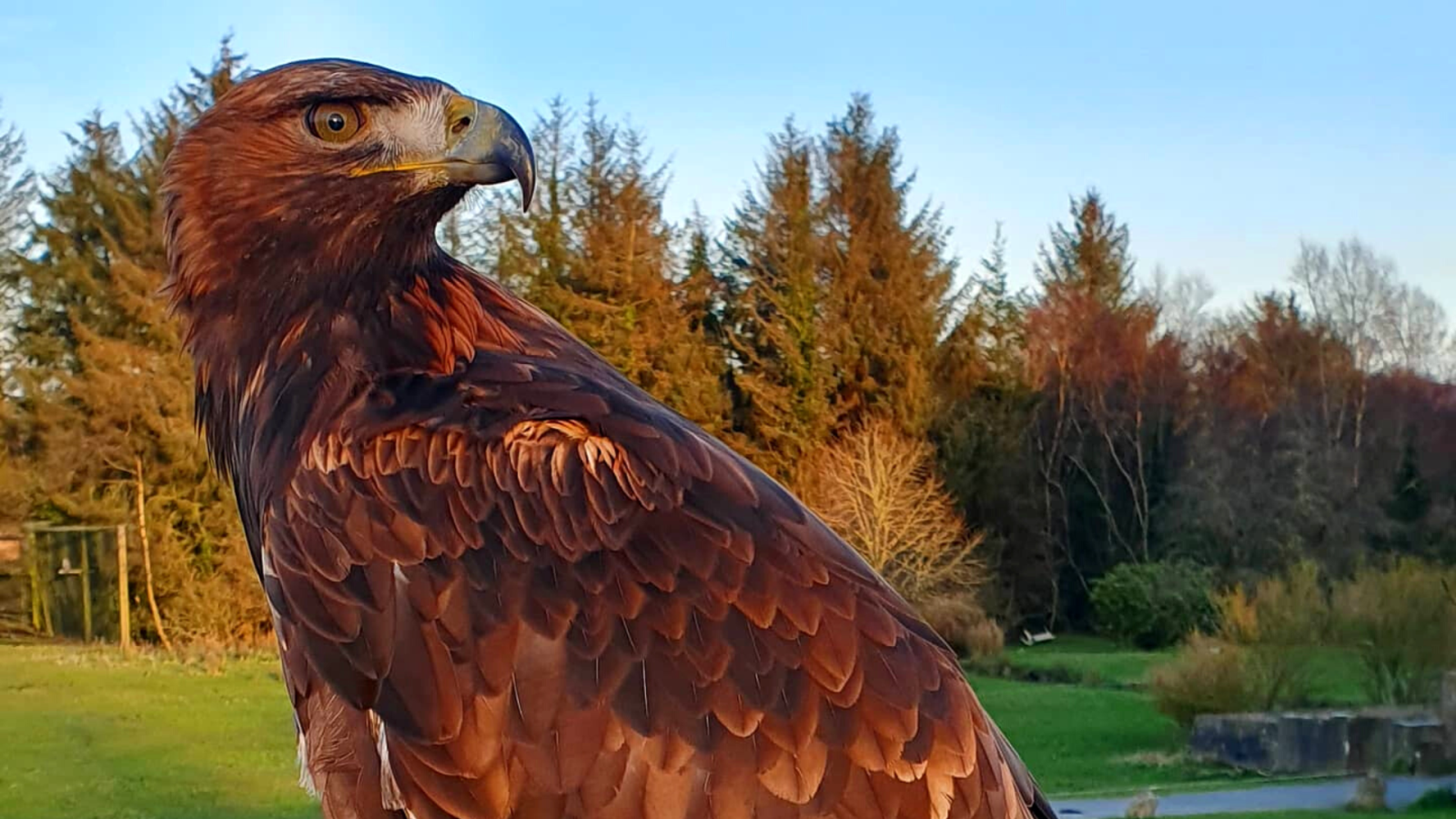 Located in Ballymote, Co. Sligo - 1hr 15 minute drive from Enniskillen.
The attraction for all of the family - excitement, fun, photo opportunities and much more at affordable prices.
Enjoy Eagles, Hawks, Owls and Vultures flying right over your head, landing next to you or even landing on your own hand. Ireland's largest and multi award winning Bird of Prey Centre offers incomparable experiences. More than 100 Birds of Prey, some of them with a wing span of 3 metres and many other animals are waiting for you.
The interactive and highly entertaining bird shows start at 11:00am and 3:00pm every day. Before and after the shows you can enjoy guided tours or walk the parklands and see the birds in aviaries. You can also get hands-on with the animals in our Touch-Zoo, such as Raccoon, Foxes and Reptiles. Find out more...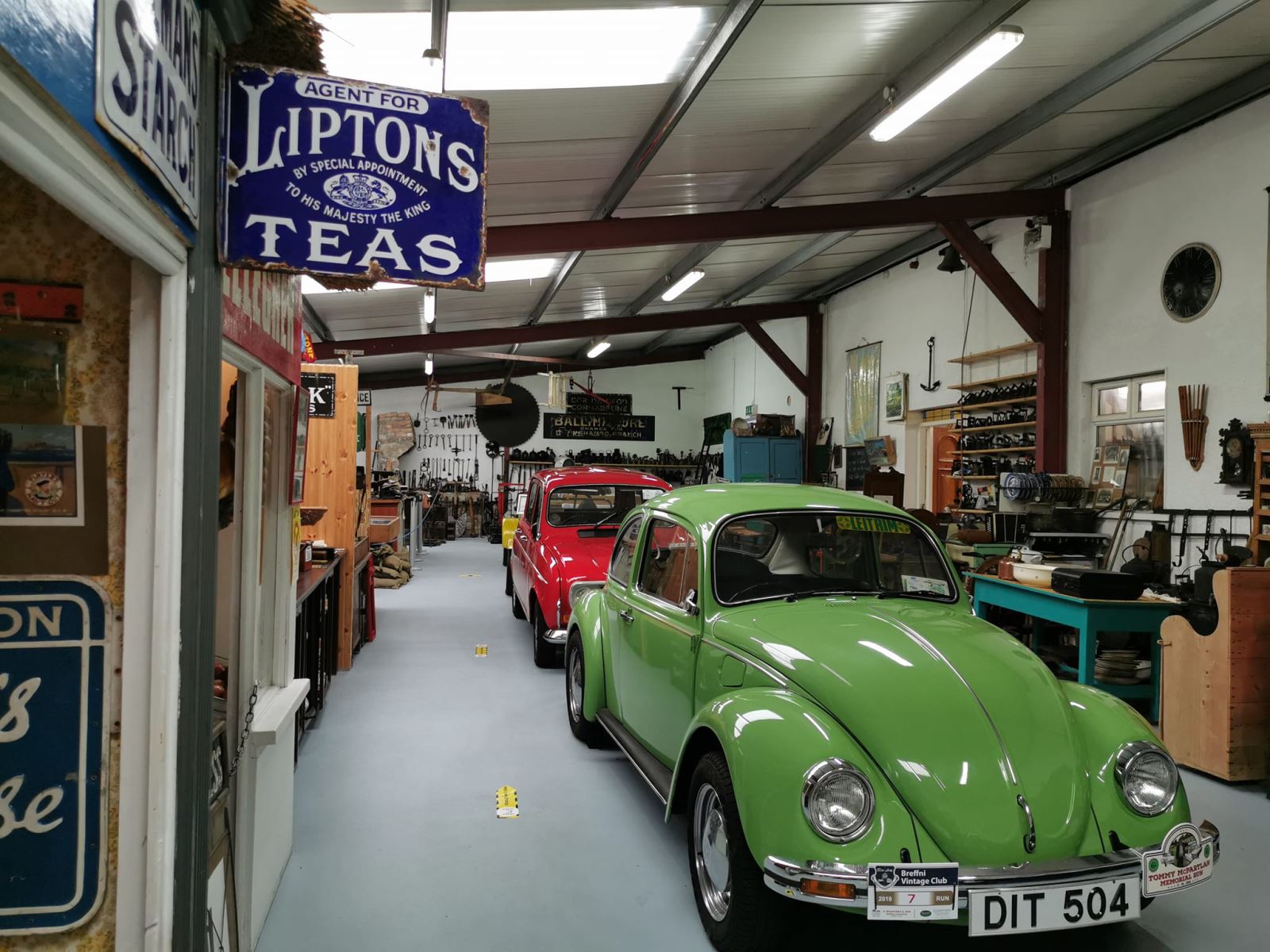 Located in Ballinamore, Co. Leitrim, 40 minute drive from Enniskillen.
Glenview Folk Museum, in Ballinamore, County Leitrim, houses a private collection of over 6,000 antique, historical, and novel items from pre-Famine Ireland.
The private collection at Glenview Folk Museum includes an array of farmyard equipment and a street scene with a variety of shops, including a pub. The collection also contains collections of tradesmen's tools, household items, churns, lamps, coins, and war memorabilia.
Guided tours are given with all group sizes catered for. There is coach and car parking, as well as a restaurant and bar on site. Find out more...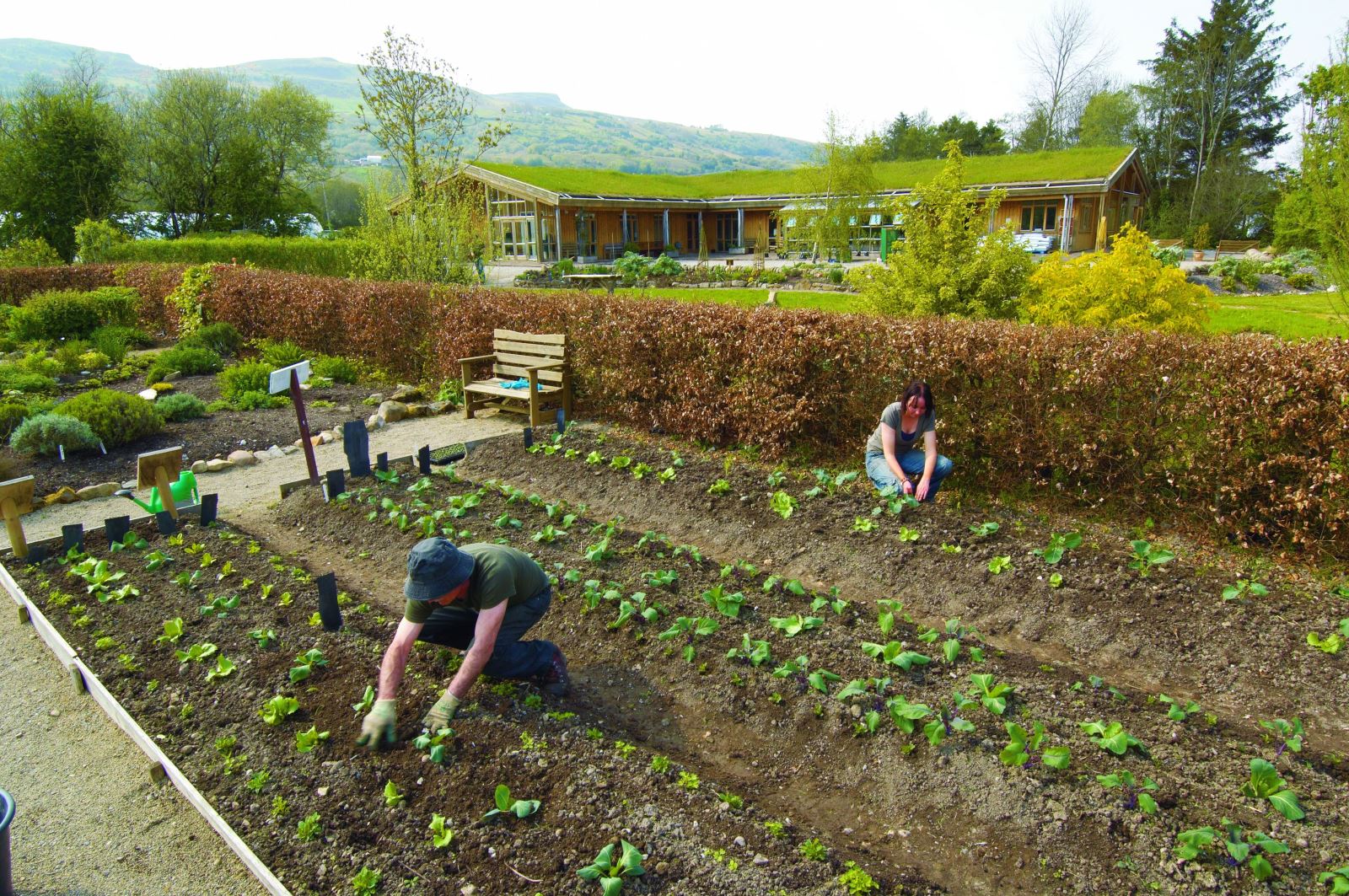 Located in Rossinver, Co. Leitrim, 40 minute drive from Enniskillen.
The Organic Centre promotes organic gardening, horticulture and sustainable living and offers many courses related to these subjects. It is based in Rossinver, County Leitrim.
Soups, dips and breads, home fermenting and cultured food, cheesemaking and raw food are just some of the courses offered by the Organic Centre. With a strong emphasis on sustainability and organic produce, this is a very unique learning environment.
The centre has demonstration organic gardens with seven polytunnels, where they teach and encourage guests to grow organically themselves. They also have an eco shop, where guests can purchase organic seeds, the necessary gardening tools, and informative books. Find out more...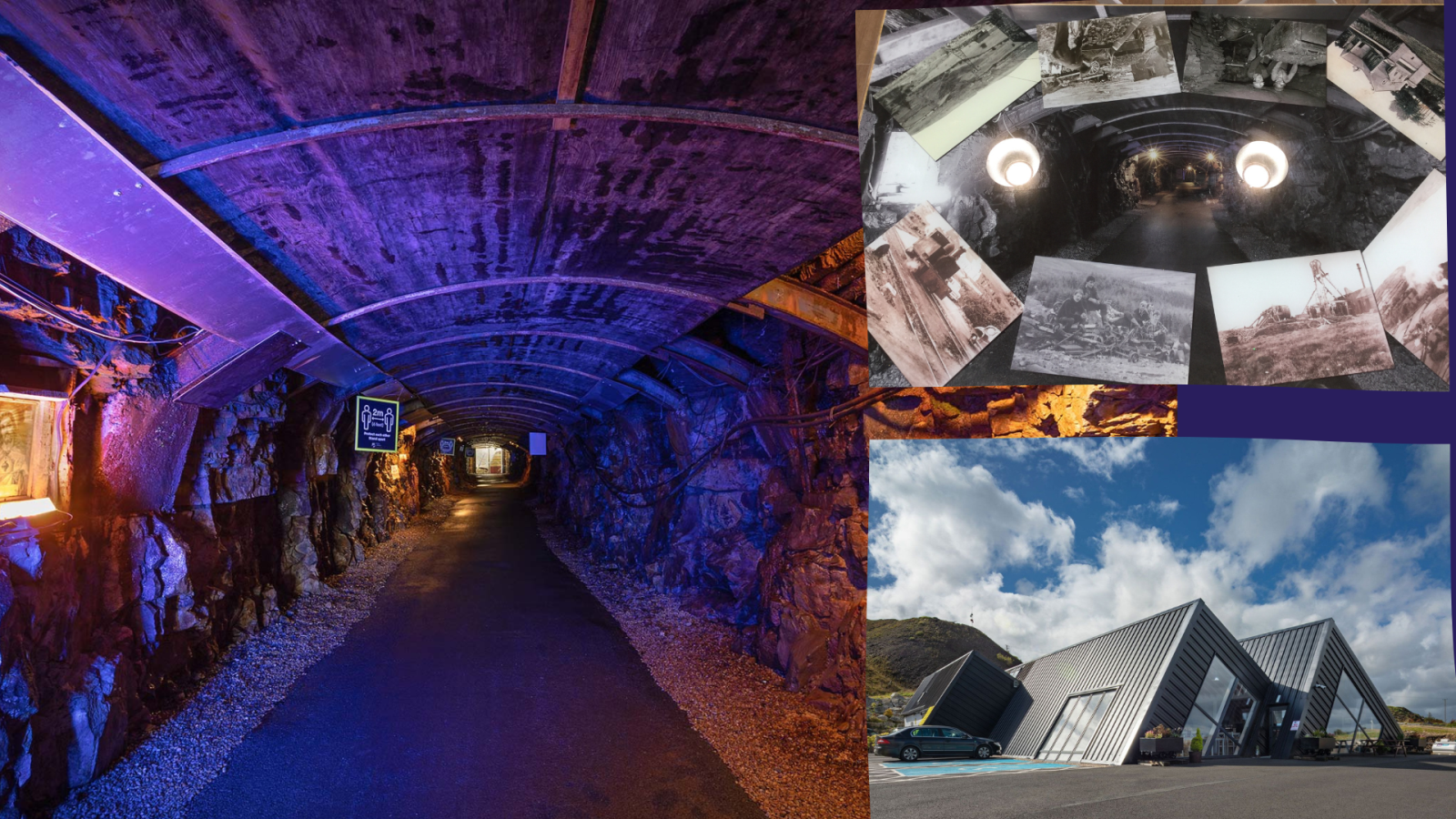 Located in Arigna, Co. Roscommon, 55 minute drive from Enniskillen.
Explore one of Ireland's few coal mines with a fascinating tour underground at The Arigna Mining Experience overlooking Lough Allen in County Roscommon.
Discover Arigna in a picturesque valley in north Roscommon with breathtaking scenery and an unspoilt landscape. The Arigna Mining Experience is the country's first coal mining museum documenting Ireland's first and last coal mines. Experience what it was like for yourself on a guided tour underground with a former coal miner who brings the history of the coal mine and previous iron mine to life.
Before going on tour, explore the exhibition area with historical documents, photographs, and early mining equipment on display tracing 400 years of mining history in the area. Learn about the impact the industry had on the local communities over the years and watch a short film showing original mining footage recorded just weeks before the closure of the mines. Find out more...
For lots more inspiration and to plan your visit to Fermanagh check out our Suggested Itineraries and start planning today.