Boasting some of the finest restaurants in Ireland, Fermanagh has much to offer both locals and visitors - the only difficulty will be deciding where to go!
Whether you're after fine dining, a lively bistro, a pint of Guinness in a traditional setting or a relaxing evening at the theatre on the banks of Lough Erne, Fermanagh has it all.

Enniskillen Taste Experience
Start your Fermanagh foodie adventure in the heart of the Lakelands with Enniskillen Taste Experience. This unique tour will take you on a journey of Fermanagh cuisine discovery as you explore the Island Town by foot, indulging in the very best of local food and drink while delving into the stories behind the local producers and their mouth watering treats. You will be enticed by the smell of fresh sour dough bread in a hidden bakery, experience fine dining in some of our top restaurants and discover the creamy delights of our well known Fermanagh produced ice-cream to name but a few. A taste experience you will never forget!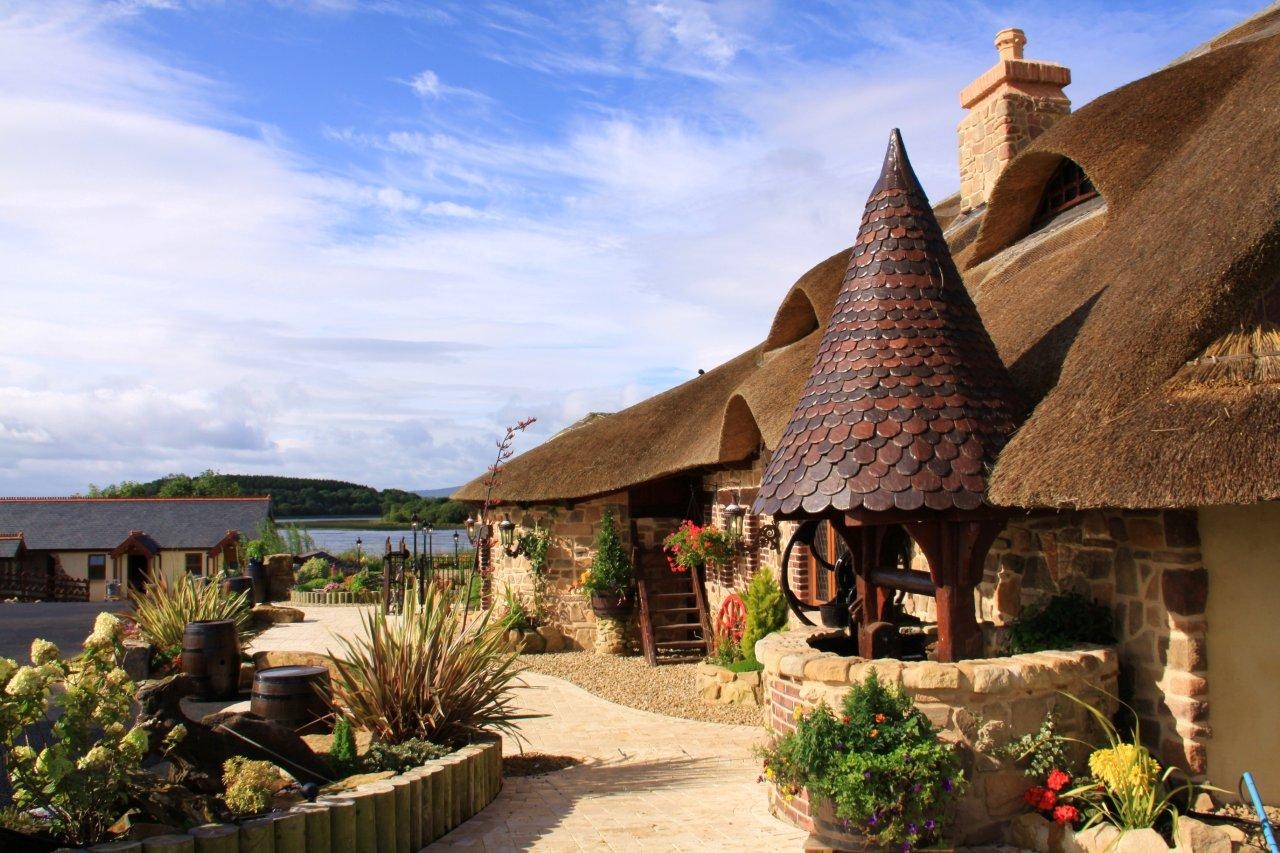 It's time for dinner and what better place to stop than the picture perfect Watermill Lodge. This unique setting offers something special as a culinary destination. The multi Award Winning Restaurant offers fine dining by renowned chef Pascal Brissaud in what he describes as Irish cuisine with a "French twist" at its finest, as well as a place to unwind and enjoy a glass of some of the very best wines that France and the world have to offer. After dinner you can retreat to the mature gardens on the banks of Lough Erne with you tipple of choice.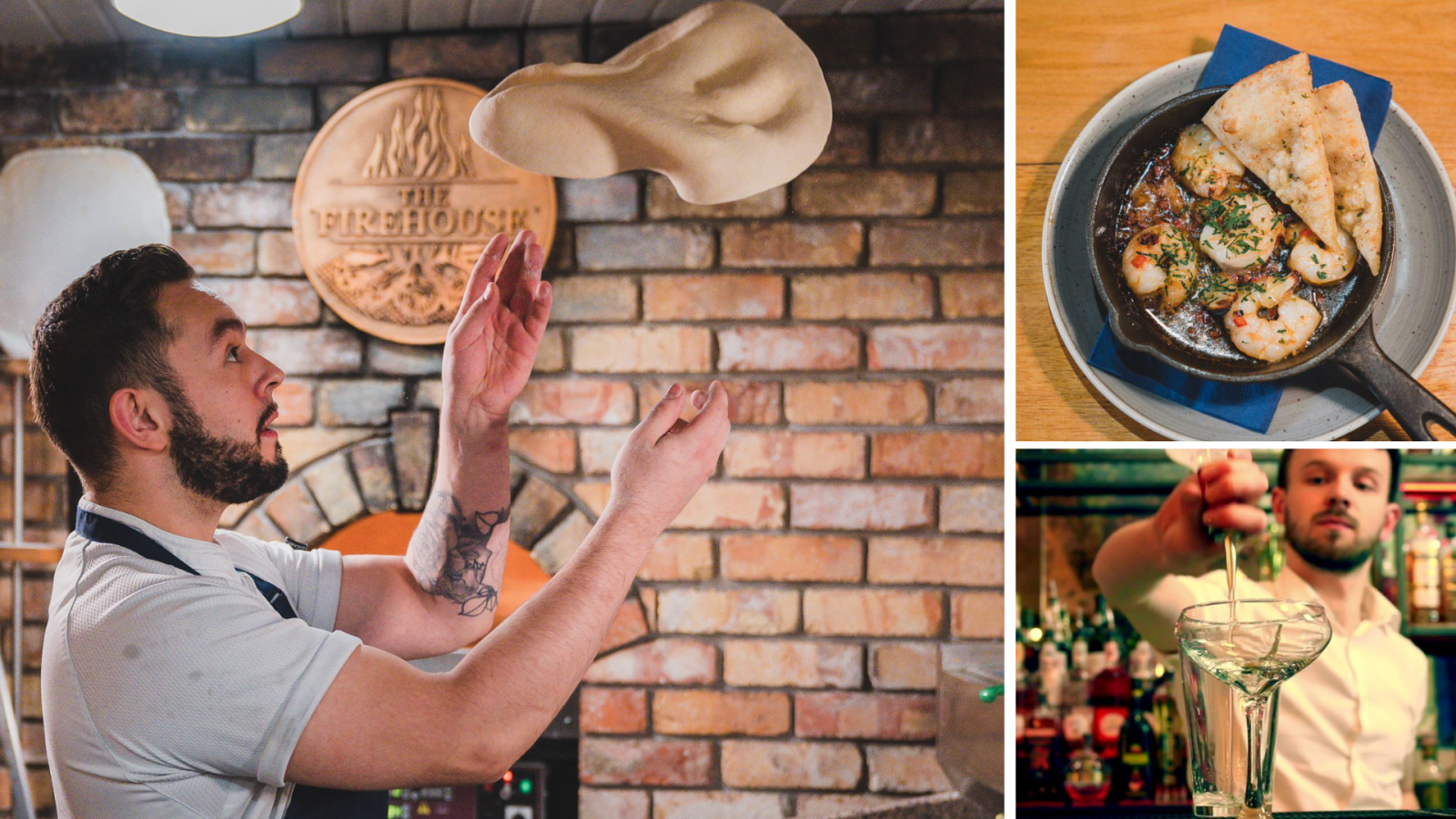 Looking for something a little different? Look no further than The Firehouse , found in the heart of Ireland's only island town, The Firehouse Bar & Grill is renowned by the locals and visitors to be one of Enniskillen's best eateries. Boasting a menu full of flavors and great choice, cooked from their stone baked pizza oven and famous bertha oven, perfect for grilled steaks, burgers and more, plus with their unique design you can watch the chefs in action in this fabulous food venue! A delicious selection of cocktails is also available for your enjoyment.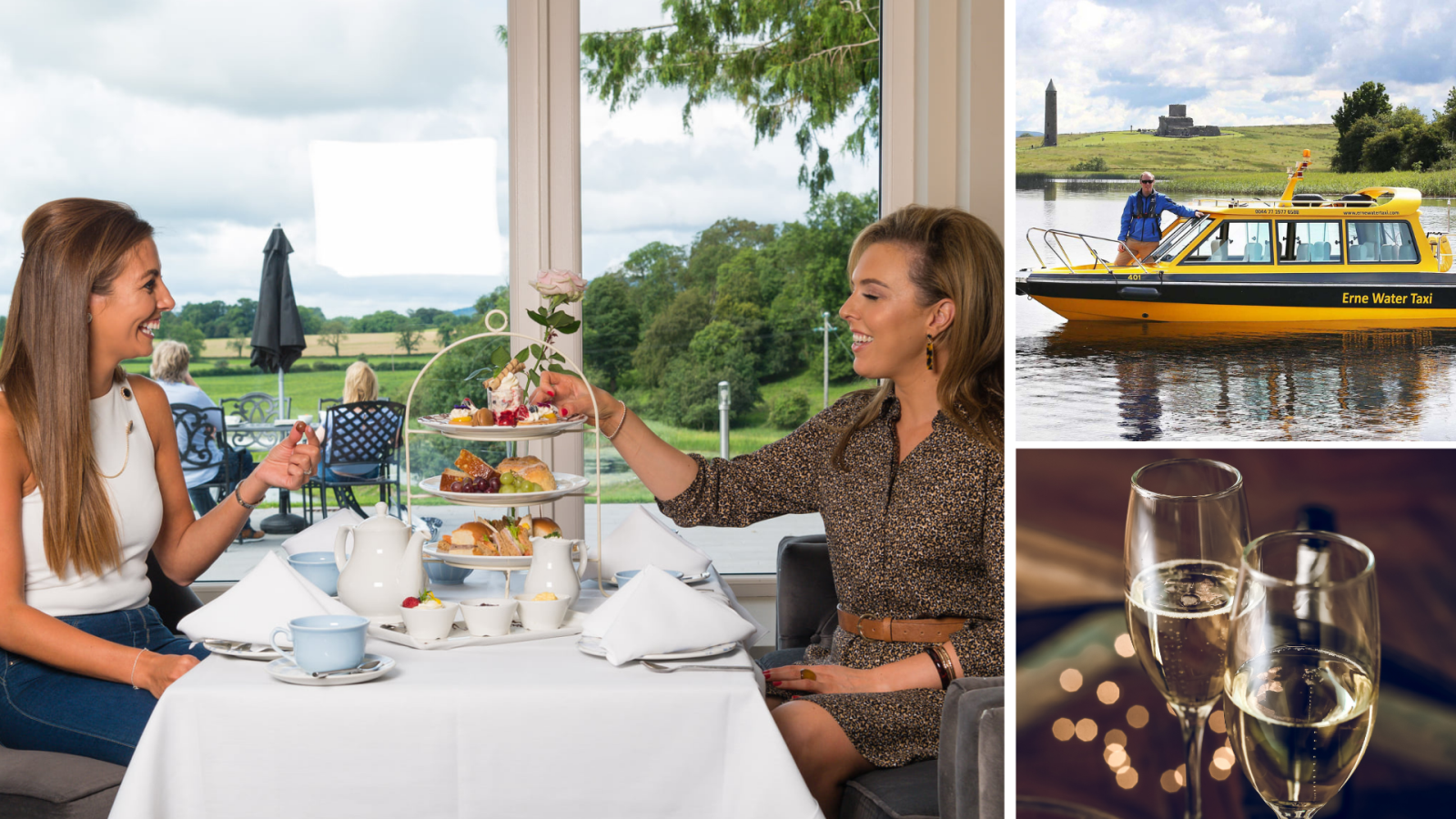 Take a tour on the lough and continue your Fermanagh food journey..
Set off on your foody adventure around Lower Lough Erne. Hail the Erne Water Taxi at the hotel jetty and sail of for a morning of exploring uninhabited historic islands dotted throughout Lough Erne. Voyage to Devenish Island and discover an intriguing tale at every turn. Climb the iconic spiral staircase inside the tower for a unforgettable view across the lake.
Feeling peckish? It's time for a pit stop. Moor at the Killyhevlin Hotel and experience their tantalising Afternoon Tea.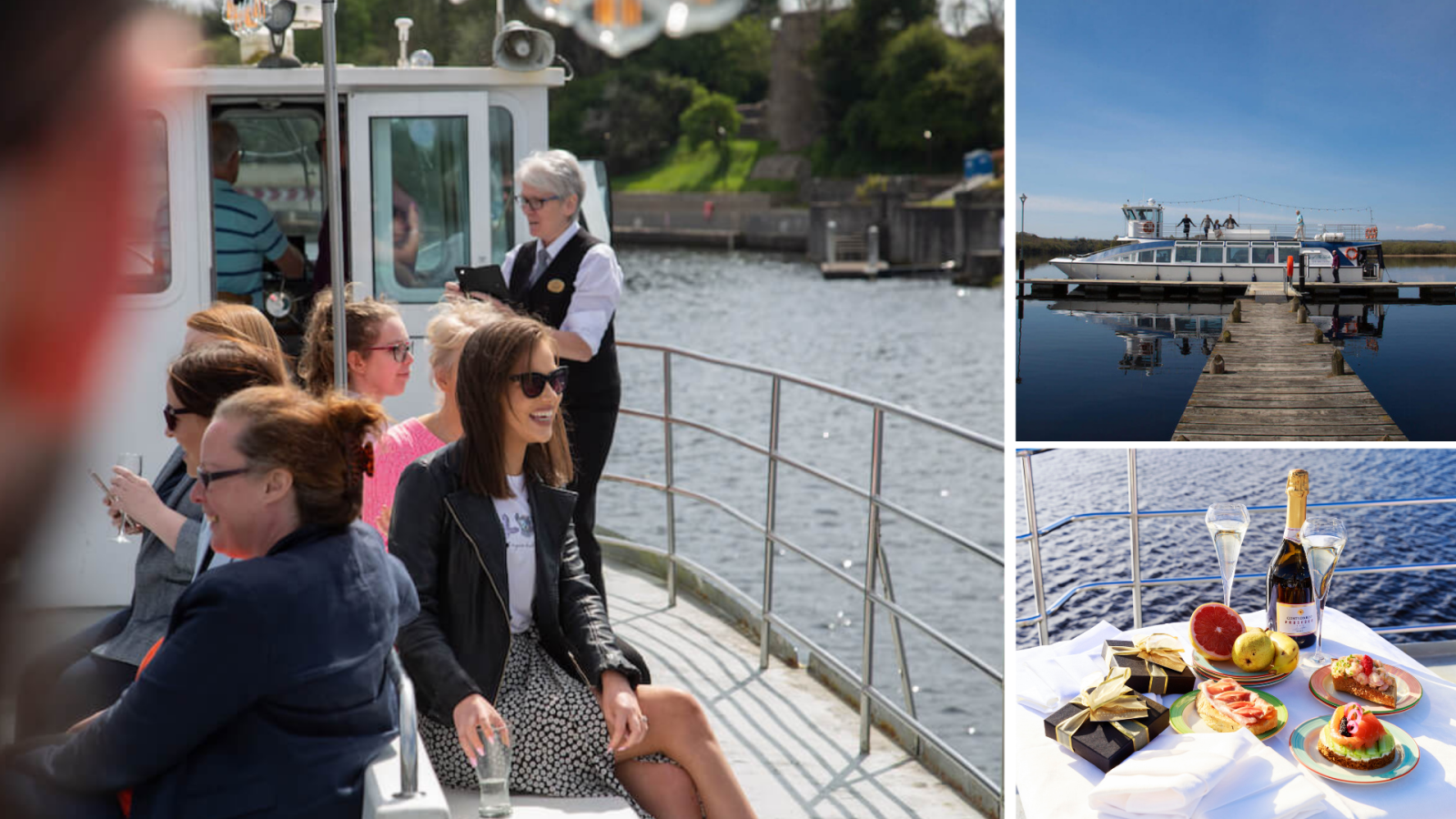 Moored at Castle Archdale Country Park, just outside of Enniskillen and minutes from the Manor House Country Hotel you'll find the Lady of the Lake Cruiser, a Luxury Double Deck Cruiser, with Air Conditioning, Onboard Catering Facilities, a Licensed Bar and Leather Seating, just perfect for exploring Fermanagh and enjoying delicious treats along the way.
With a variety of Experiences to choose from, to entertain up to 50 passengers, you can enjoy a selection of delicate finger food, a seated three-course Dinner, light refreshments or simply take in the views with a guided tour– the choice is yours.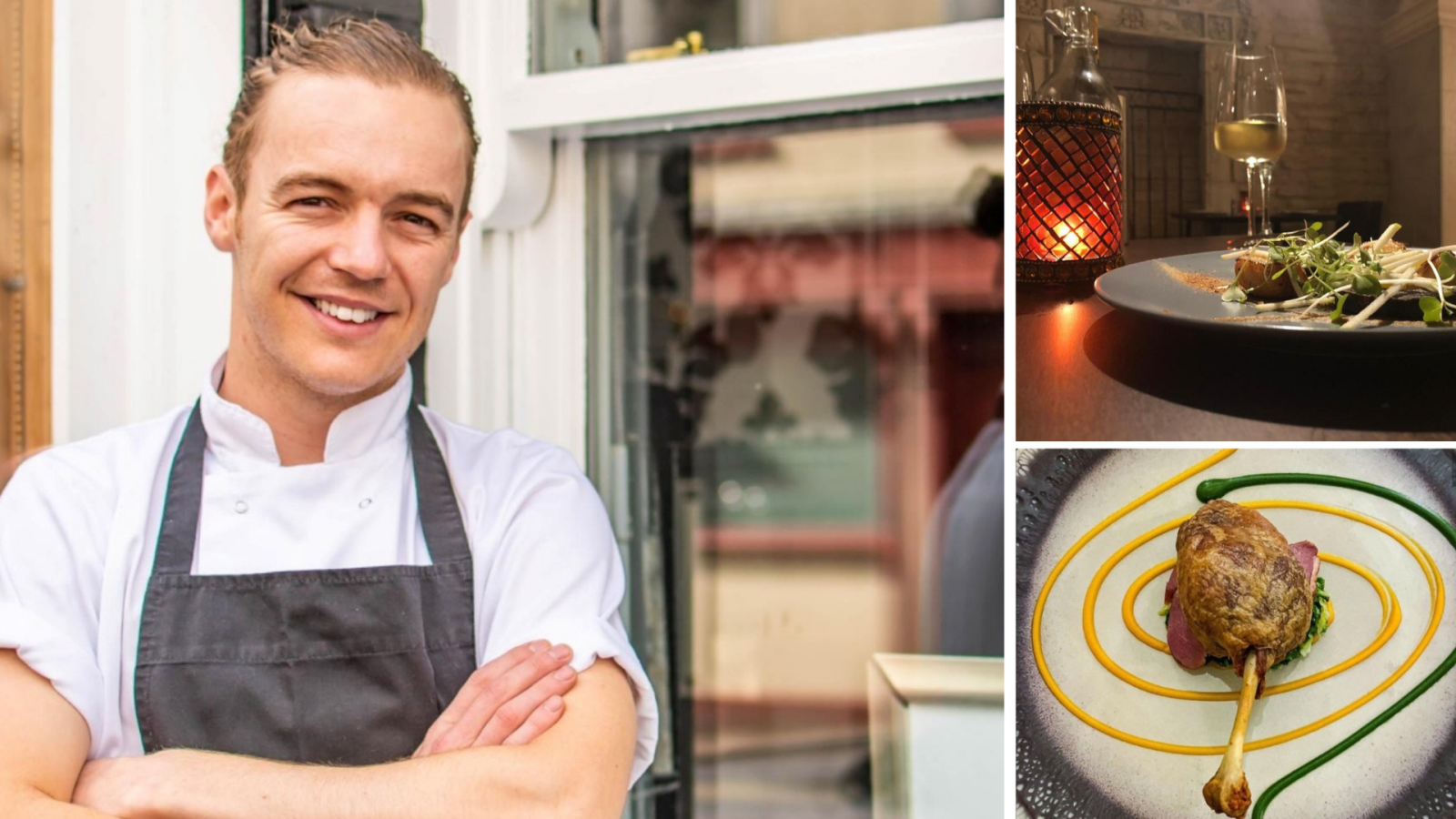 Treat your pallet to a fine dining experience like no other, at one of Fermanagh's top restaurants. 28 At The Hollow is set in a unique beneath ground area at Blakes of The Hollow in Enniskillen. Headed up by award winning local chef Glen Wheeler you will enjoy delicious food that is perfectly prepared using only the best locally sourced ingredients. You are in excellent hands with Glen who trained under Neven Maguire and had become a head chef by the time he was 24. During this time he also did stages with Gordon Ramsay in London, at Alinea in Chicago and Noma in Copenhagen.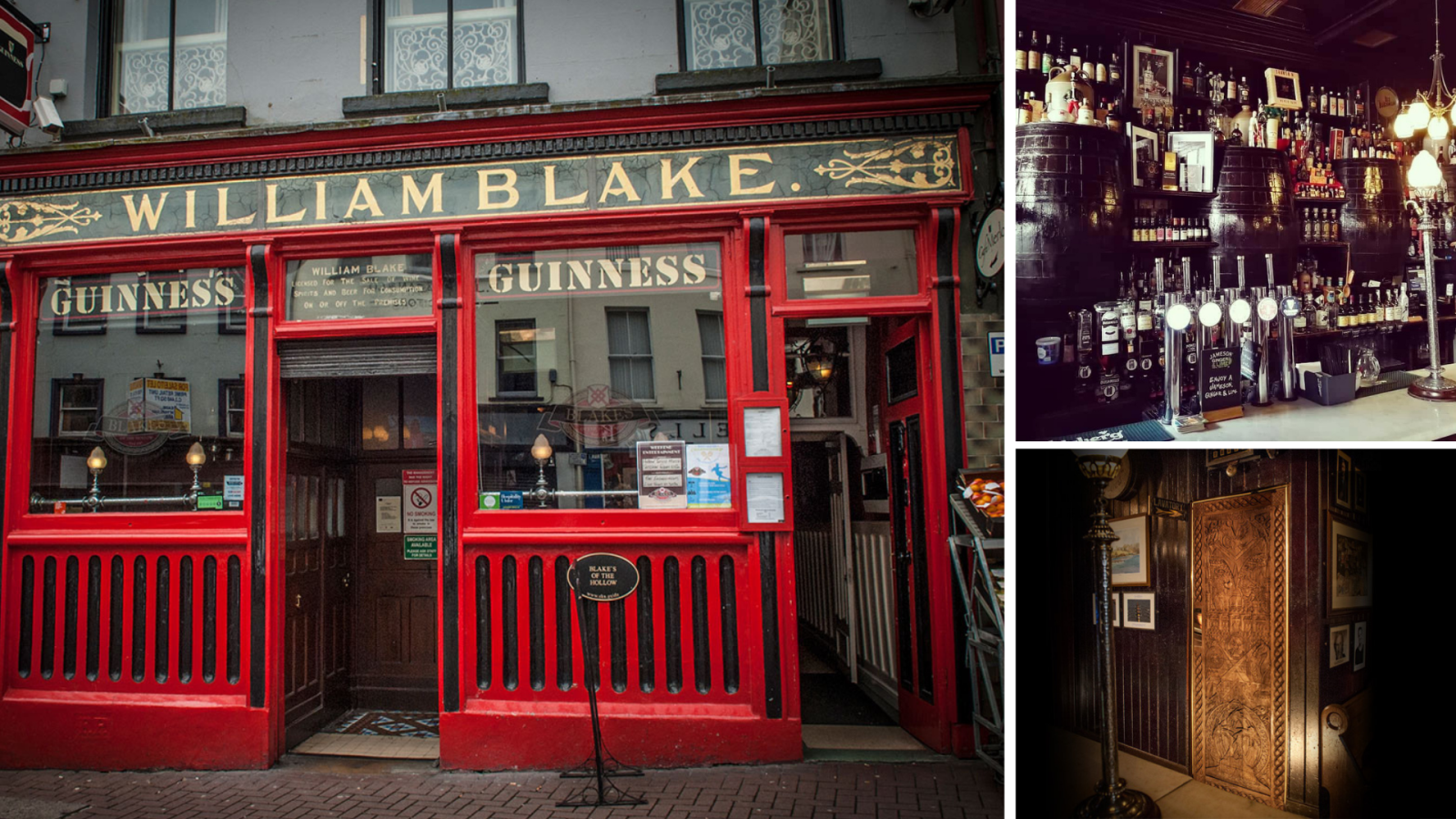 Renowned for its traditional Irish heritage, Blakes of the Hollow Is one of the most famous and well recognised Victorian pubs in Ireland. It is a must see attraction which has graced County Fermanagh's shores for over 125 years.
The bar keeps its tradition to the best of its ability and yet suits all different age groups. The snugs are a testament to this, crowded with groups of people looking for a famously poured pint of Guinness or a delicious Irish coffee.
Live traditional music is played every Wednesday and Friday creating a genuine Irish pub atmosphere that is not one to be missed.
Being one of County Fermanagh's oldest pubs, the pub is also recommended in Georgina Campbell's Jameson Guide and the Rough Guide to Ireland.
Blakes is one of the stops on the fabulous Enniskillen Taset Experience Tour and also houses Game of Thrones® door number 4. Tourism Ireland saved the wood from two trees from the Dark Hedges - known in Game of Thrones® as the Kingsroad - which fell during Storm Gertrude in 2016. The wood was then used to make a series of 10 beautifully engraved doors, each one telling the story of the latest episode in season six.Door 4 is placed in Blakes of the Hollow in Enniskillen town! The Door features several striking designs, immortalising the Targaryens and Arryns.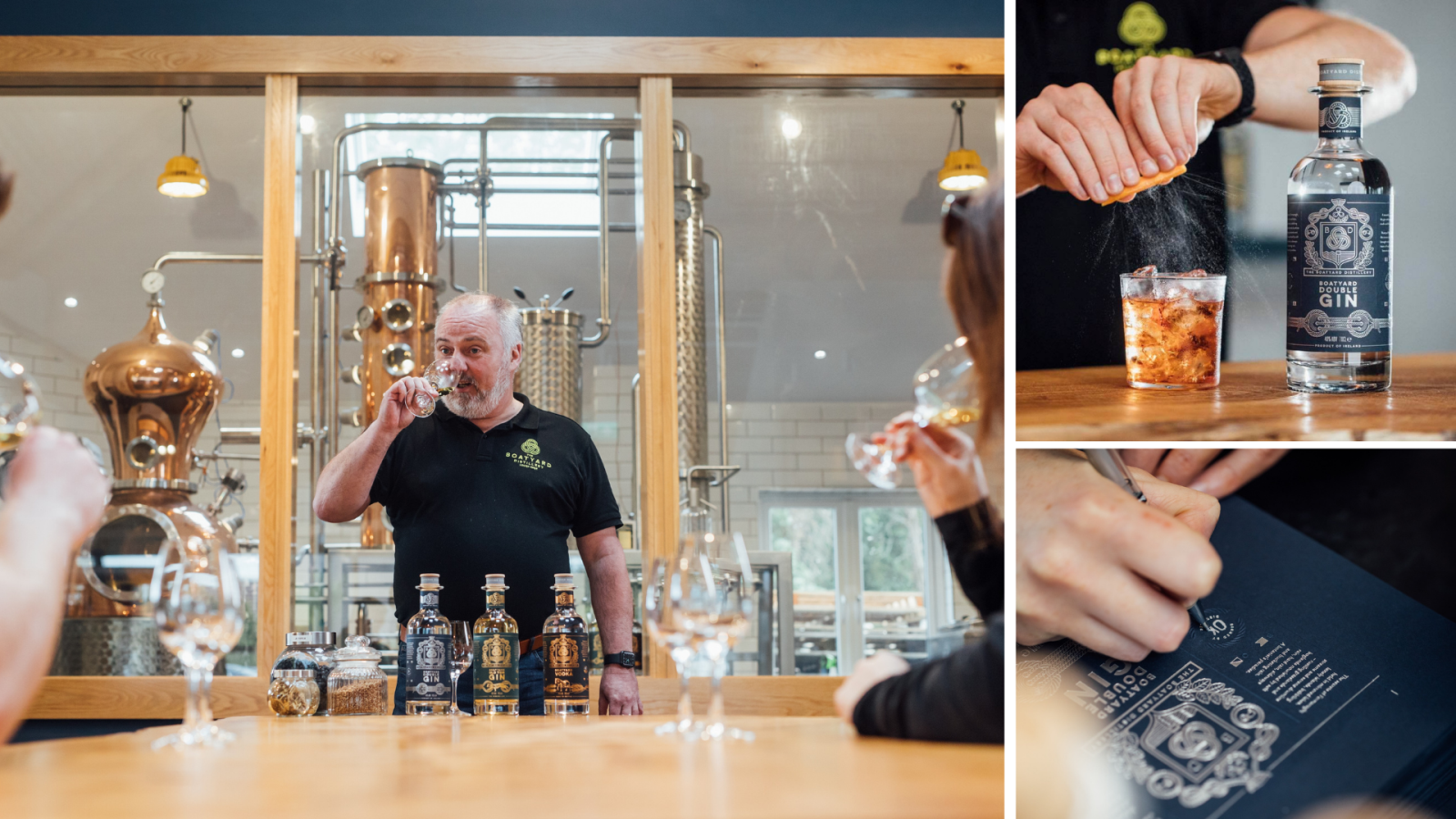 Visit the Boatyard Distillery situated on the banks of Lough Erne in County Fermanagh for an intimate tour and taste experience.
Explore their journey into how they produce the finest spirits using only the highest quality botanicals and ingredients. Unlocking some of the secrets that go into making Boatyard Double Gin and you will get to see first-hand how all of their spirits bring to life the essence of Fermanagh.
Meet the team, their stills and discover the secret behind the famous 'Doc Brown'. Try some of the other spirits neat to taste the full flavour and be guided through three prohibition style cocktails that allow the spirits to shine through.
Your tasting will also include one 70cl bottle for you to personally sign and label yourself and take away in a lovely hand-debossed and branded gift bags.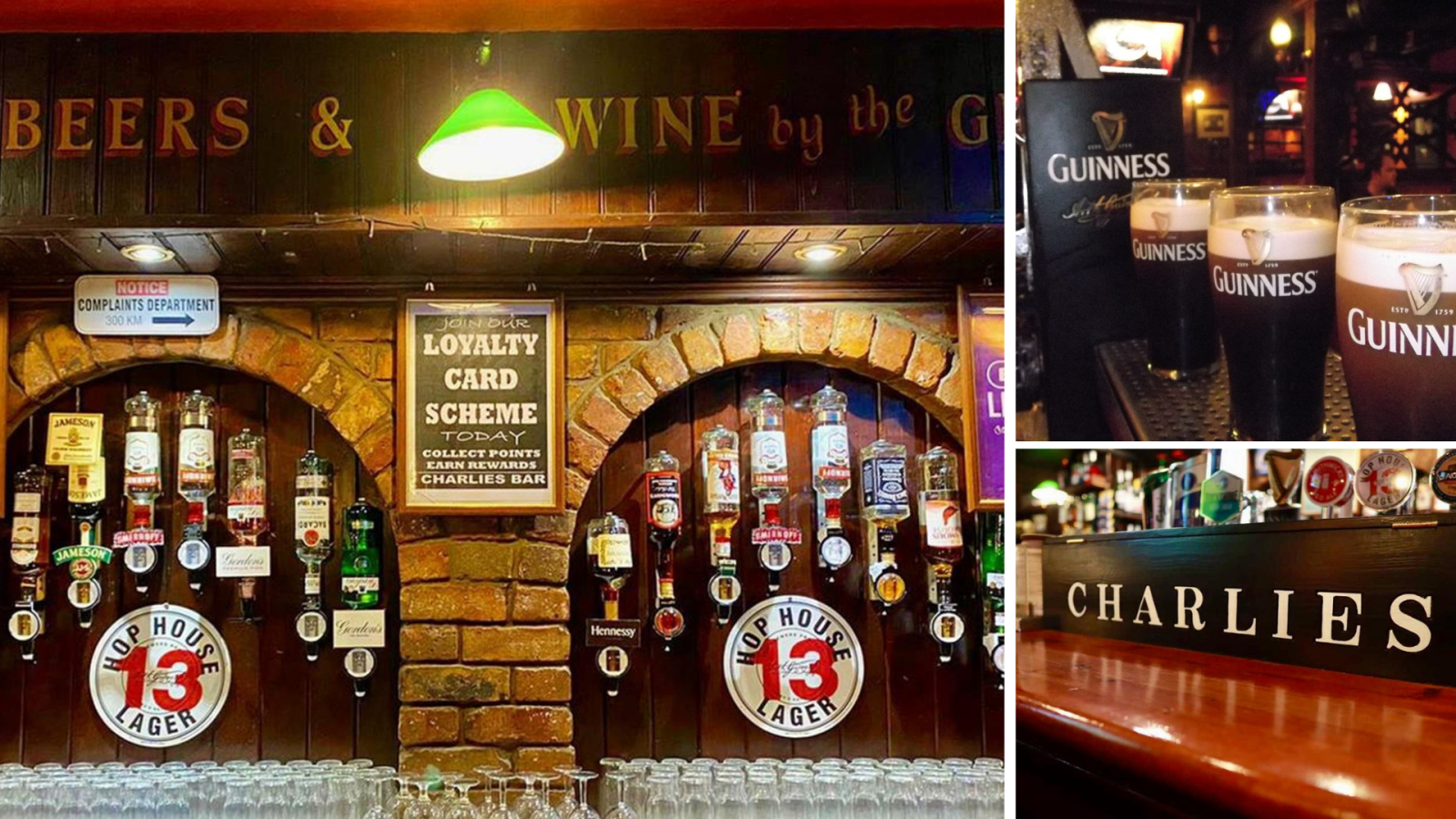 Charlie's Bar, situated in the heart of the island town of Enniskillen, Co. Fermanagh, is one of the town's most established traditional bars. A warm atmosphere awaits and the joy of a traditional open fire. The bar is named after Charlie Burns, the proprietor's father. The bar has been in the Burns family since 1944, when Charlie plied his trade serving farmers, locals and American troops stationed nearby at Castle Archdale.
Whether your tipple is a nice glass of merlot or a pint of the black stuff you are gauranteed a wonderful time at Charlie's.
For lots more Fermanagh inspiration check out some of our other Blogs...