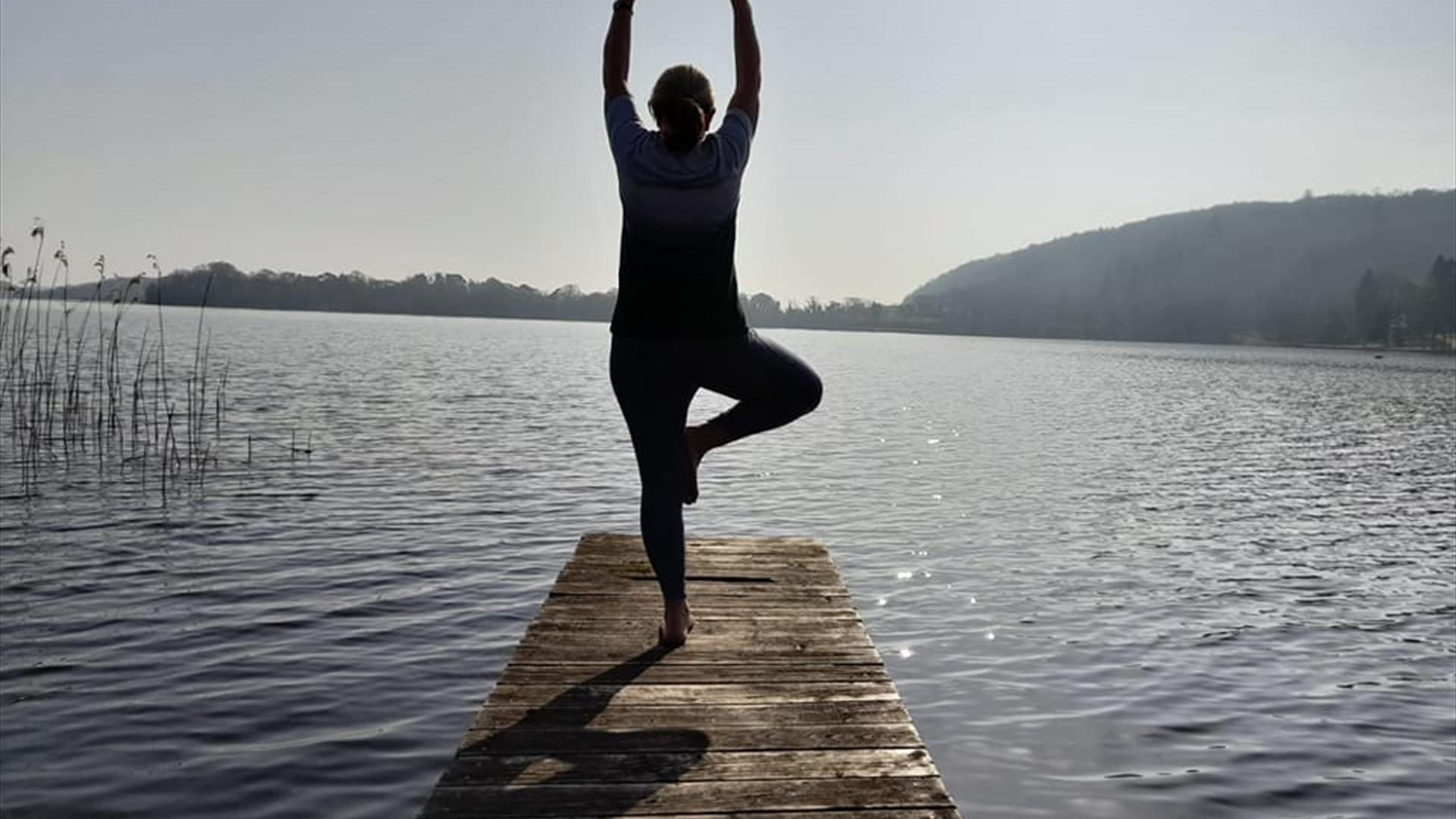 About
Open Your Heart Yoga Retreat
with Kate McKenzie at Blaney Retreat Centre, The Fermanagh Lakelands, Northern Ireland
May 27th & 28th 2023
Please join Kate for this weekend of heart-healing yoga and voice workshops as we blossom into summer.
The morning sessions will build into a fiery expansive asana class before moving into more subtle realms of connecting with the heart's energy.
In the afternoon sessions, Kate will offer the Giving Voice workshops. Through guided moving meditations, breath attention, sound healing and uplifting chants, you will be encouraged to find your truth, acknowledge your purpose and give yourself permission to express yourself.
You are welcome to join this workshop on either a residential or non-residential basis.
The Daily Programme
10.30 - 1 pm Asana Class
1- 2.30 pm lunch and free time (relax, wild swim etc.)
2.30 - 5.00pm Giving Voice Workshop
Accommodation available by prior arrangement at Innishbeg Cottages.
For those staying at Innishbeg, please aim to arrive for supper at 7 pm on Friday 26th May.
You are also able to extend your stay by arrangement.
Cost
Non-residential £120 (includes teas and coffees, lunch on Saturday and Sunday plus the workshop)
Residential ranges from £300-350 (shared) and £375- 410 (single). The higher price includes its own bathroom (limited availability given on a first come first served basis).
The residential cost includes the workshop, 2 nights of B&B, lunches, evening meals and use of the spa and finishes at 5pm on Sunday 28th May.
On Friday the 26th of May, you are welcome to arrive any time after 3 pm to enjoy the beautiful surroundings.
All enquiries to Gabriele gabbytotti30@gmail.com
Tel: +44 (0) 7775592252. Website: blaneyspaandyogacentre.com.
For additional information
please check out Kate's website at https://katemckenzie.co.uk/northern-ireland-retreat-2023