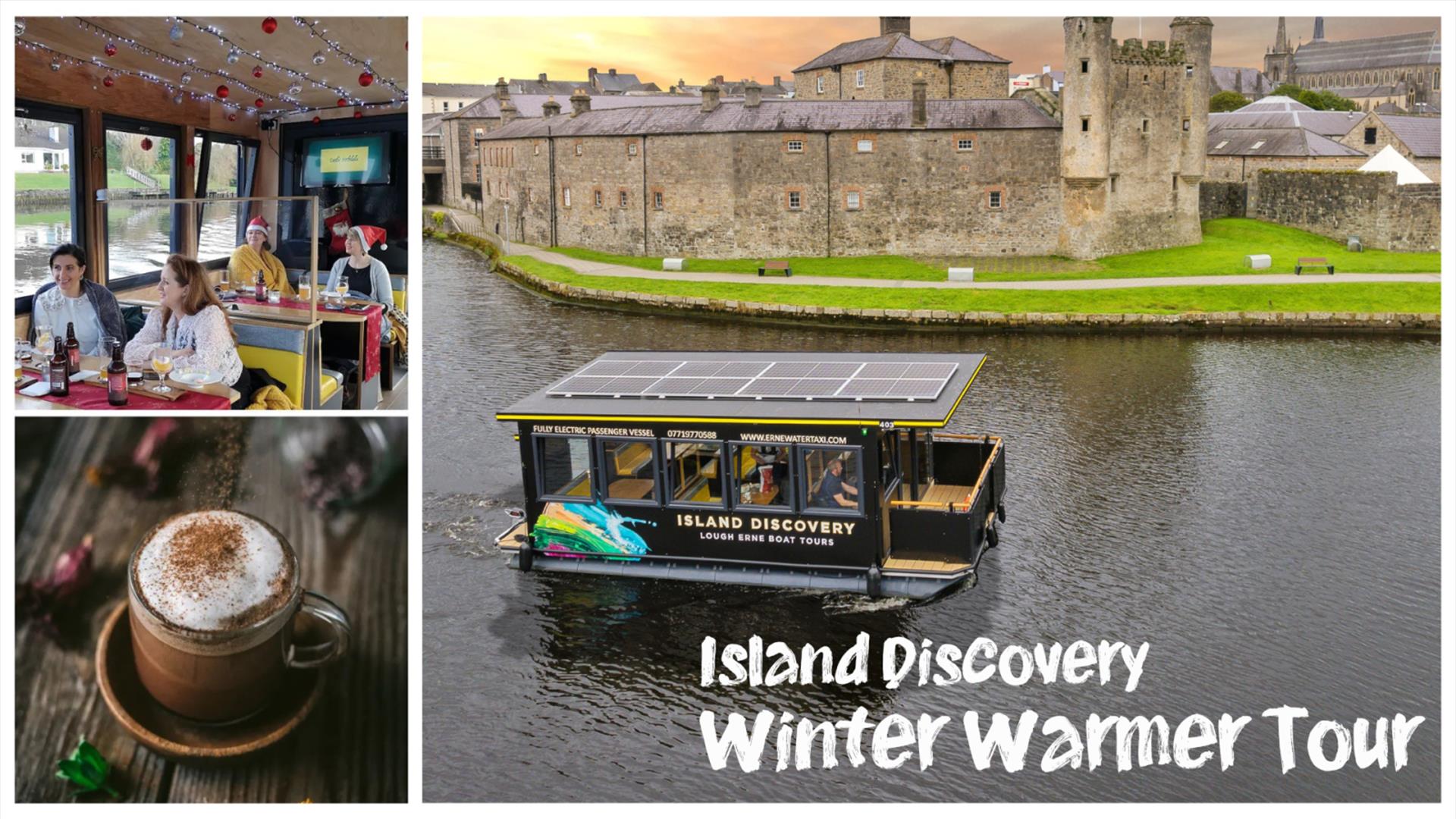 About
Come aboard the Island Discovery, our All Electric silent boat, for our Winter Warmer tour. Enjoy a complementary steamy mug of hot chocolate or a mulled wine whilst you sit and enjoy this magical season in our festively decorated boat. A warm blanket is provided for your comfort. Hear our guides tell you all about the rich and unique story of Lough Erne, as you watch the world go by.
Dates Available:
Sunday 4th of December at 2pm
Saturday 10th of December at 2pm
Sunday the 11th of December at 2pm
Book Now @ https://ernewatertaxi.checkfront.com/reserve/
This tour is also available to book privately throughout November and December.