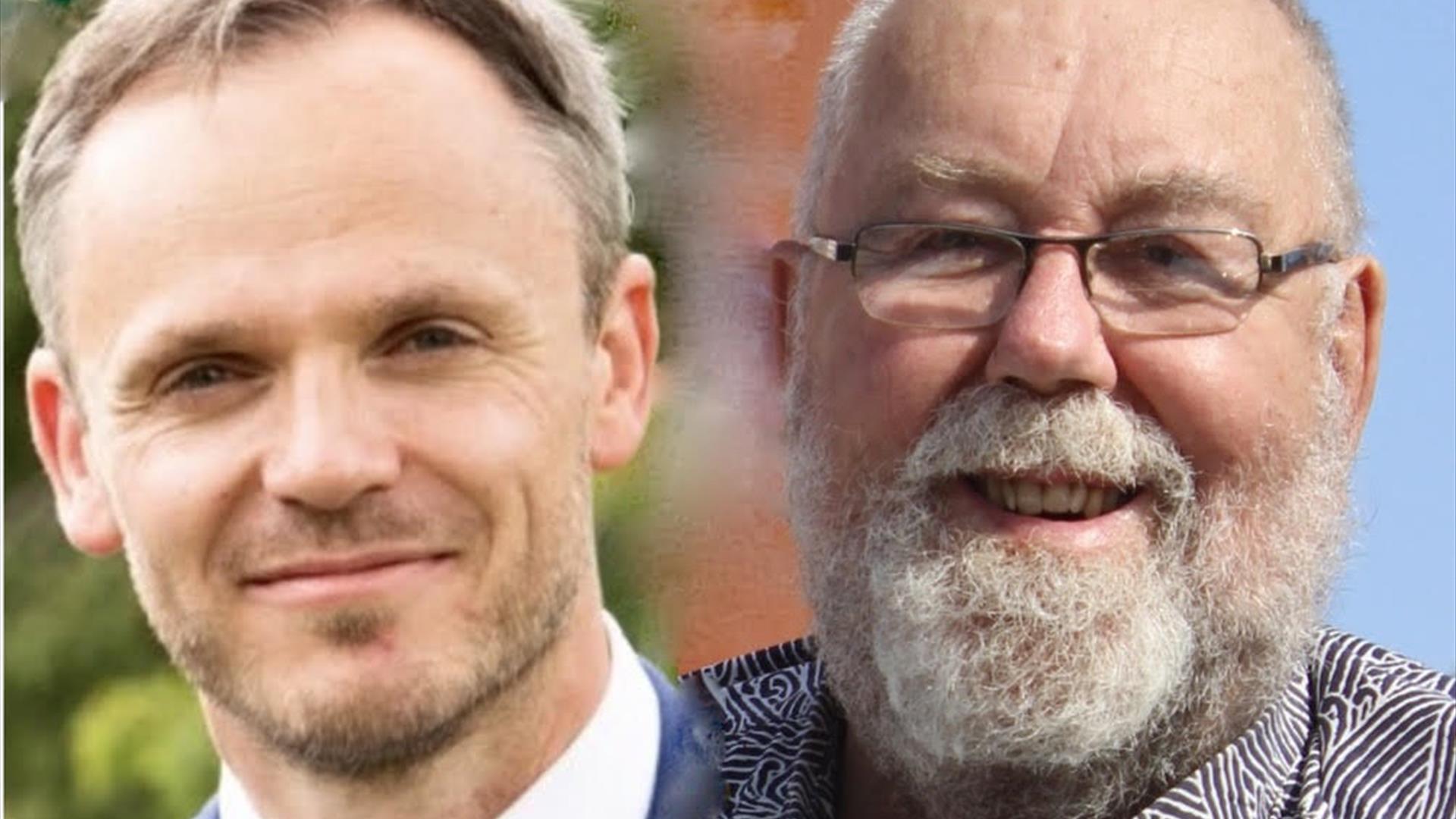 About
MUSIC IN FERMANAGH PRESENTS HARMONIOUS DISCORD
A Lecture / Recital with Ashley Wass and Richard Pierce
Music in Fermanagh are beginning their 2023 series with a different form of musical event but one which will be both interesting, entertaining and most importantly enjoyable. On Thursday 2 February at 8.00pm in the Ardhowen Theatre, Richard Pierce Chair of Music in Fermanagh and international pianist Ashley Wass will join forces to bring you a lecture /recital, 'Harmonious Discord'.
Richard, since his retirement as an architect, has been bringing enjoyment to Fermanagh audiences with his good-humoured, colourfully illustrated talks on all the arts. The evening will be an entertainment telling the tale of Richard's exposure, since childhood in Enniskillen, student years in Edinburgh and experience of international architectural practice in Pennsylvania, to music which has widened his horizons. The tales of his discoveries are often amusing but always celebrate personal growth, running parallel with our common interest in the visual arts and literature so that we form a perspective on the civilisation in which we live. Some of the music which will be presented was written for the movies. We only have to think of the screaming strings in the shower scene of 'Psycho' or the low, threatening throbs signifying the danger of the great white shark in 'Jaws' to be reminded that we listen to discordant music to invoke all sorts of emotions, often unwittingly.
Ashley Wass who has already thrilled Ardhowen audiences with his musical interpretation, will respond with relevant pianistic fireworks, playing twentieth century musical milestones including works by Messiaen, Prokofiev, Stravinsky and Shostakovich. Ashley is currently Director of Music at the famous Yehudi Menuhin School in Surrey.
The evening will be a light-hearted combination of stories from Richard and superb playing from Ashley. Tickets for what is sure to be a very memorable evening are available now price £15-00 / under 25's £5-00 from www.ardhowen.com/ Tel: 028 6632 5440.
The evening is being presented by Music in Fermanagh, a registered charity, with the generous support of the Arts Council of Northern Ireland and Fermanagh/Omagh District Council.