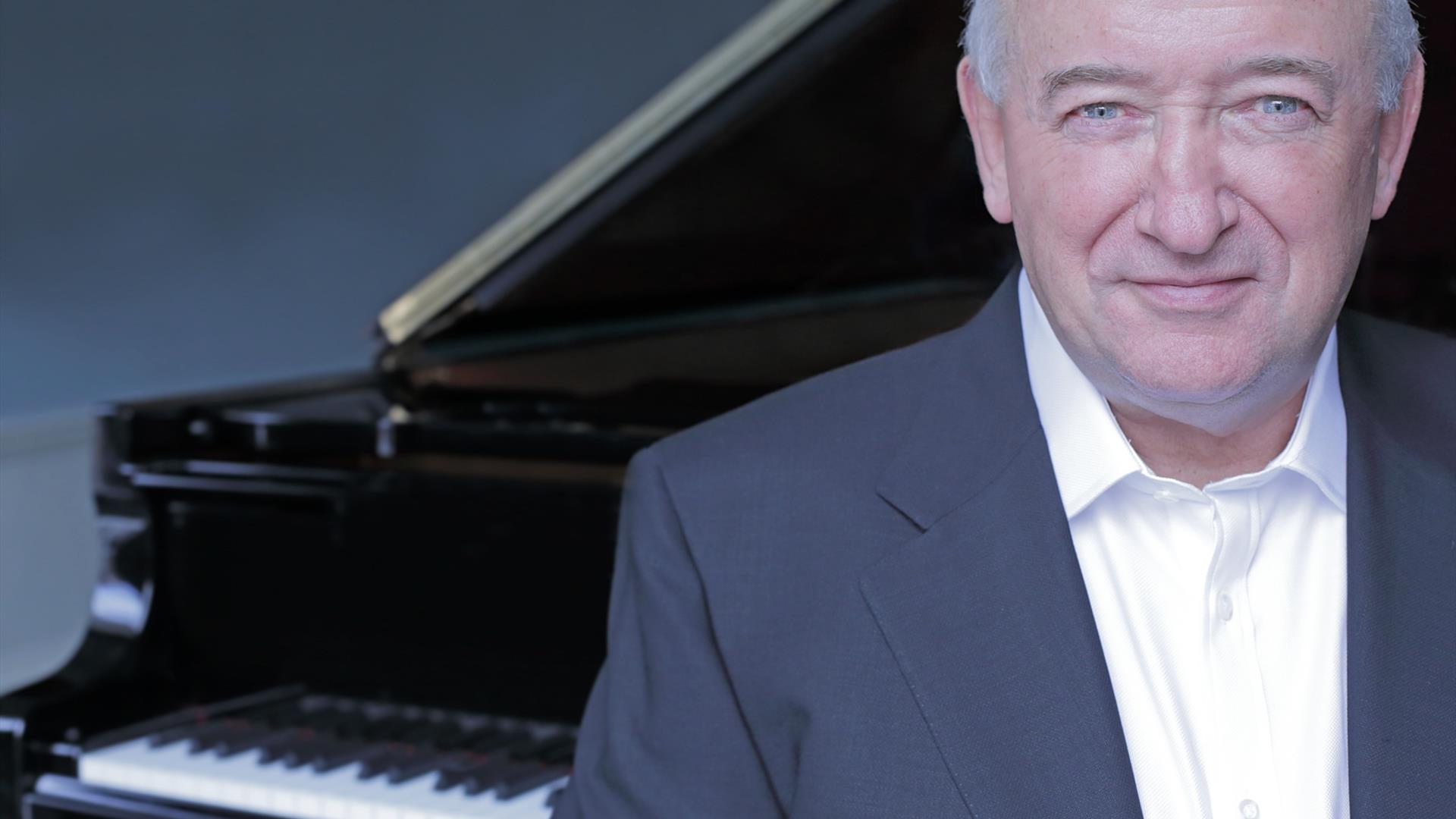 About
Ireland' great classical pianist, John O'Conor, will be performing at the Ardhowen Theatre in Enniskillen on Thursday 1 September at 8.00pm.
The concert is being presented by Music in Fermanagh and will be the first live performance of their 2022/2023 season. He will be playing the three best-known and much-loved Beethoven sonatas, Moonlight, Appassionata and Pathetique. Beethoven remains one of the most admired composers in the history of Western music and his works rank amongst the most performed of the classical music repertoire. John O'Conor, who many of you will be familiar with, has been gathering wonderful reviews for his masterly playing and his unique interpretation of the works of Beethoven for over 40 years. 'A pianist of unbounding sensitivity' (Gramophone), 'He represents a vanishing tradition that favours inner expression and atmosphere over showmanship and bravura' (Chicago tribune) and 'This artist has the kind of flawless touch that makes an audience gasp' (Washington Post) are just a few excerpts describing his superb playing.
Having studied in his native Dublin, in Vienna with Dieter Weber and being tutored by the legendary Wilhelm Kempff, his unanimous 1st Prize at the International Beethoven Piano Competition in Vienna in 1973 opened the door to his truly international career. Prof. O'Conor is also regarded as one of the most important piano teachers in the world today. He is deeply committed to the development of young pianists in Ireland and in other countries. He has made numerous recordings during his long and distinguished career.
This is going to be an outstanding performance and a major event in Fermanagh's musical calendar. Tickets price £15-00 / under 25's: £5-00 are available now online at www.ardhowen.com or telephone +44(0)28 6632 5440. This will be evening for all ages and one not to be missed.
Music in Fermanagh is a registered charity and is supported by the Arts Council of Northern Ireland and Fermanagh/Omagh District Council.