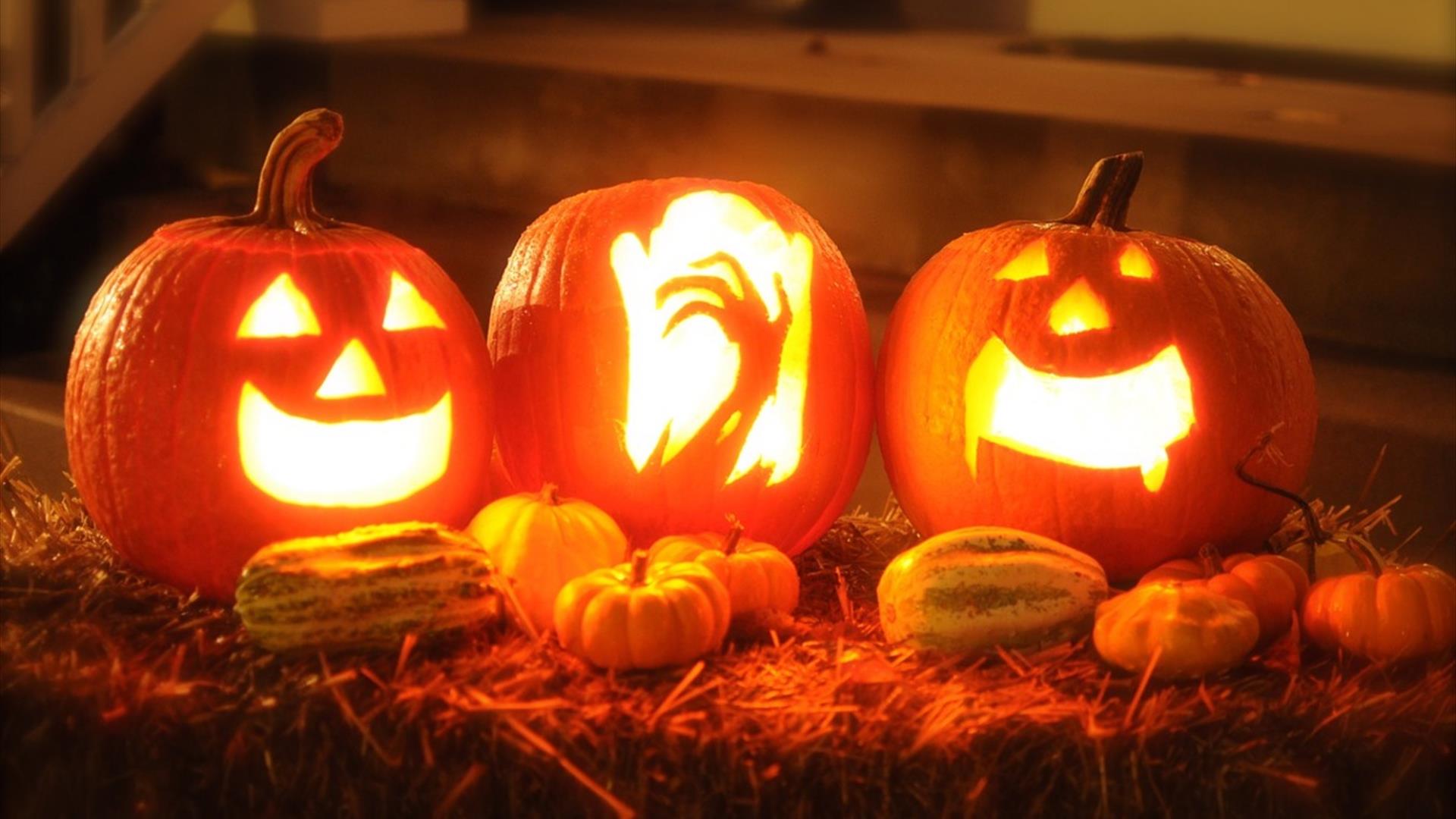 About
Join us for our fun, enjoyable, interactive experience this autumn at our Pumpkin Carving Halloween Festival. Our popular 2020 festival is now back for 2021.
During your visit you will:
* Hop on our beautifully decorated ghost train. The ghost train will take you on your journey out the field to choose your own pumpkin.
* Pick the pumpkin of your choice and jump back onto the train again to be taken to our pumpkin carving marque. Here our team will help you be creative in designing your own pumpkin.
* After you have carved your pumpkin, why not grab a treasure hunt sheet and discover the ghosts that lurke around Fermanagh Fun Farm. Can you find them all to have a chance of winning a prize? Dare you to be brave to check out every dark corner across the farm. They could be anywhere!
Other Activities
* Petting Time in our Pets corner
* Feeding Time - Get a basket of food to feed our animals.
* Playareas - use our indoor and outdoor playareas.
Visit our tearoom for a selection of hot/cold drinks, hot dogs, home made soup, confectionery and also our gift shop will be selling a range of gifts and toys.
____________________________________________________________________________
IMPORTANT INFORMATION (Please read this information before booking)
The farm is open to the public from 10.30am-5.30pm. When booking, you'll be asked to choose an arrival time. Activities such as pets corner, train ride and pumpkin carving you'll be given a time slot to take part in these activities. It's important you arrive on time for your activity timeslots. If you arrive late we can't guarantee, you'll be able to do this activity, as other groups will be taking part in the activities and we have to limit numbers due to COVID-19 restrictions. Once we get your booking, a member of our sales team will email you your allocated time for the set-time activities. Our computer is not always manned but they will get back to you within 24 hours. Please check your junk mail box. Activities such as using the play areas and feeding the animals can be done at your own leisure. Families spend on average 20 mins walking around feeding the animals.
Terms and Conditions
* Tickets are only valid for the day of purchase.
* Arriving later than the arrival time you have selected can result in missing out on some of the activities.
* We offer a no refund policy.
* If you need to change the date / time of your booking then please contact our sales team using our facebook messenger. Alternatively, our sales team can be contacted during office hours on 02866385060. Our office hours are Friday 10am-12noon, Saturday 10am-5.00pm and Sunday 10am-5.00pm.